When it comes to planning your next vacation, North Central Kansas might not be the first destination that comes to mind. However, this often-overlooked region is brimming with charm, natural beauty, and unique attractions that make it a worthy contender for your travel itinerary. From historic landmarks to scenic landscapes, here are the must-see spots for your next trip. 
From quirky to presidential this region offers visitors warmth and charm. View the large ball of sisal twine at Cawker City (said to stretch from Kansas to California when unrolled) or visit the presidential home of Dwight D. Eisenhower in Abilene. You will also find Wilson State Park and Wilson Reservoir in this region.
Exploring Marysville, Kansas
Are you in search of a charming and off-the-beaten-path destination? Look no further than Marysville, Kansas! This picturesque town offers a range of unique attractions and experiences that your family will enjoy.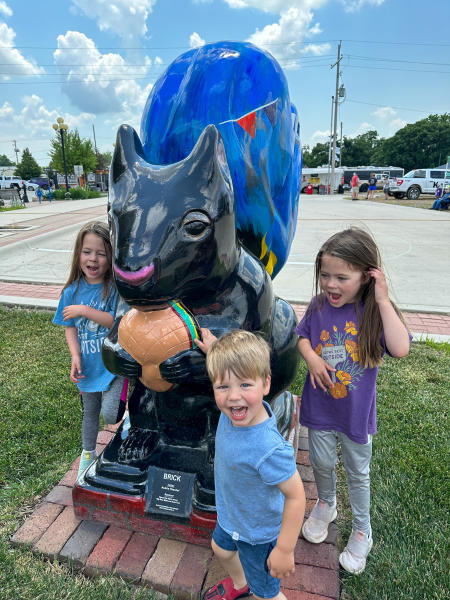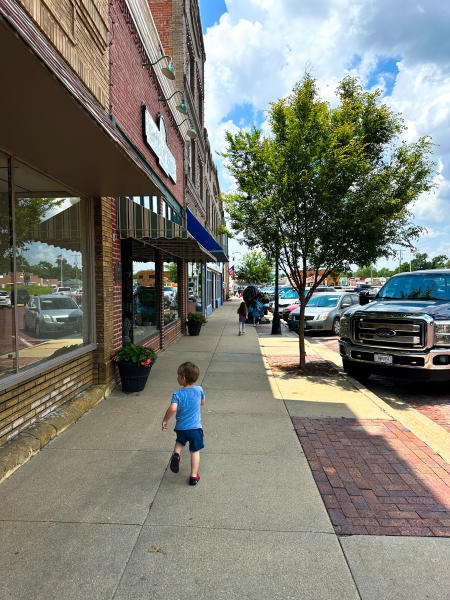 Don't miss these spots!
 
Step back in time at the Pony Express Barn and Museum, where you can immerse yourself in the history of this antique delivery system. Explore the last remaining Pony Express station in its original location and gain insight into the daring riders who once traversed the prairies. 
 
Embark on an outdoor adventure on the 12-mile Blue River Rail Trail, a scenic pathway that connects Kansas and Nebraska. As you cross the state border, relish the unique experience of exploring two states in a single ride.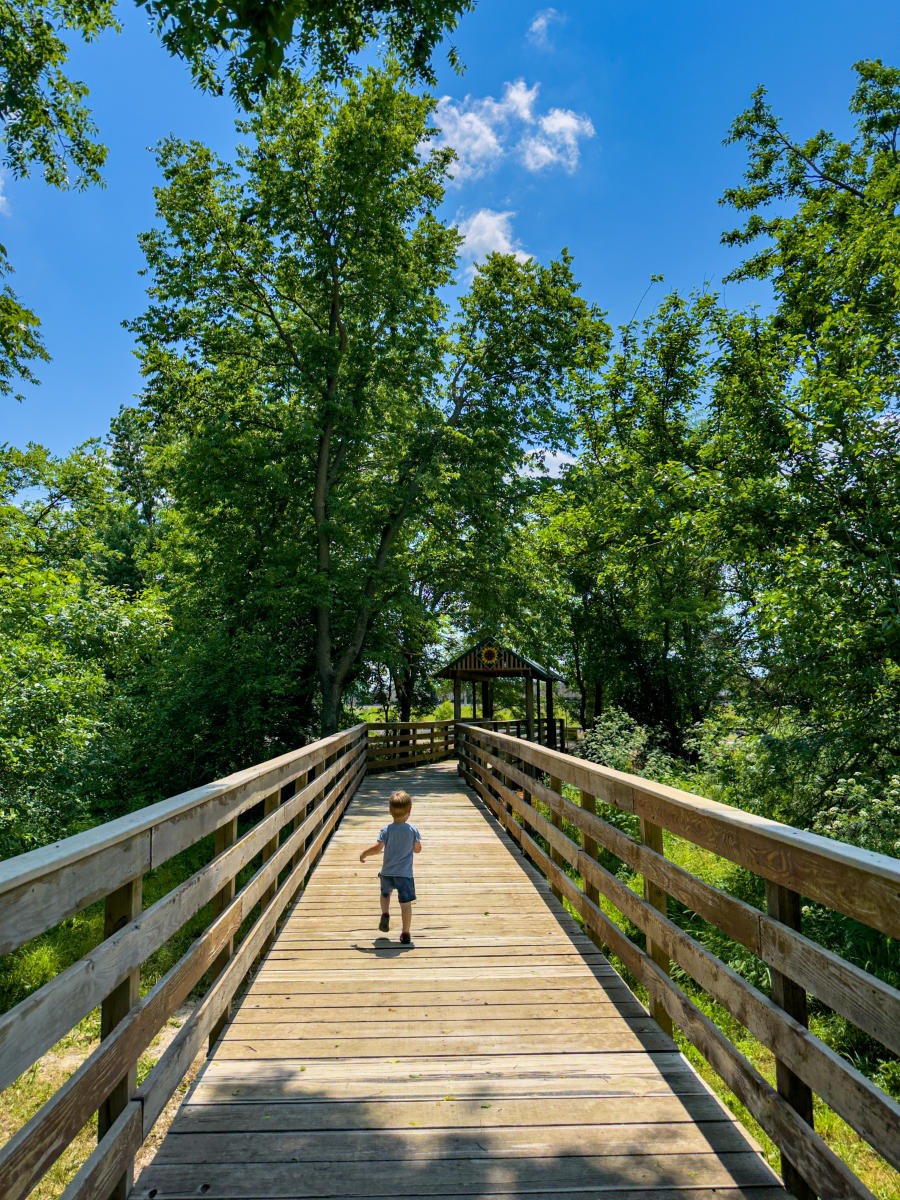 Discover the artistic side of Marysville as you wander through the downtown area with multiple charming murals Capture memorable family photos against these vibrant backdrops. It's a wonderful way to commemorate your visit and create lasting memories.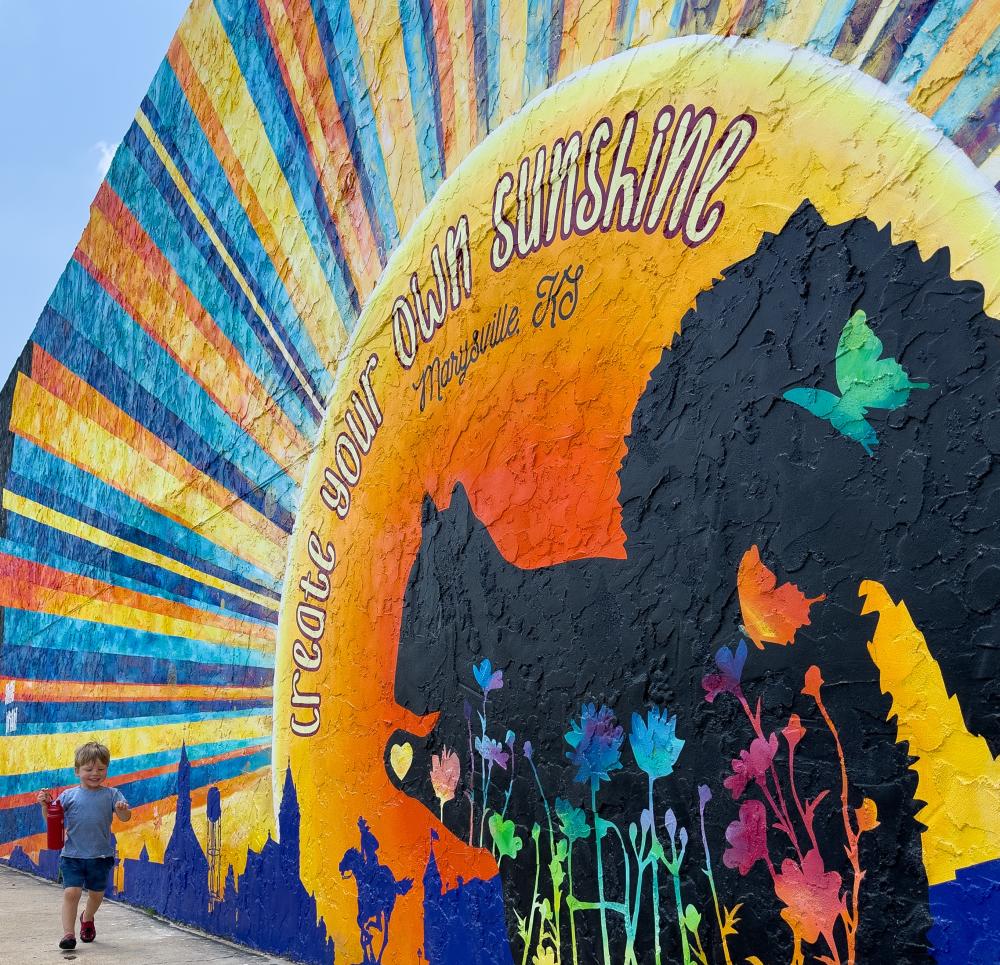 Delve into the captivating history of the Oregon Trail at Alcove Spring. This seasonal waterfall served as a resting place for the Donner Party during their westward journey. Explore the well-maintained trail and absorb the scenic vistas.
So, whether you're a history buff, an outdoor enthusiast, or simply seeking a delightful small-town experience, Marysville, Kansas has something for everyone. 
Marysville, the county seat of Marshall County, is a beautiful and prosperous town located near the Big Blue River in northern Kansas.
Exploring Concordia, Kansas
Nestled in the heart of Kansas, Concordia offers a range of attractions and experiences that you won't want to miss. 
Concordia Must-Sees!
 
Immerse yourself in the compelling history of the Orphan Train at the National Orphan Train Complex. This unique welfare program, which operated from 1854 to 1929, aimed to find homes for orphaned, abandoned, and homeless children by sending them via train to be adopted in rural areas.
 
Explore the Sisters of St. Joseph Nazareth Motherhouse and Covenant, a place of tranquility and spiritual significance. The beautiful covenant welcomes visitors to stroll through its park-like grounds, offering a serene environment for reflection and appreciation of the architecture. You can also take tours of the interior by appointment.
 
Broadway Plaza is a charming park that serves as a hub for various events. Enjoy the splash pad on warm days, relax in the outdoor seating areas, and be entertained by movies and concerts showcased on the stage and large screen. 
 
Discover a visual masterpiece in downtown Concordia, home to the world's longest brick mural. This captivating artwork depicts scenes from Concordia's rich history.
 
Downtown Concordia:
Downtown Concordia is a charming district filled with quaint shops and mouth-watering restaurants.
While you're in Concordia, consider visiting the Cloud County Historical Museum, which offers a deeper dive into the area's history through exhibits and artifacts. Additionally, the WWII German POW Camp is a historical site worth exploring, providing insights into the experiences of prisoners of war during World War II.
 
Whether you're fascinated by orphan train history, drawn to spiritual sites, or simply seeking a delightful small-town experience, Concordia has something to offer. 
Discovering the Charms of Minneapolis, Kansas
Minneapolis, Kansas is a weekend destination that will turn into an unforgettable adventure. 
Don't miss these spots: 
The Farm and the Odd Fellows is a one-of-a-kind tap room and coffee shop in Kansas. Step inside and be greeted by a beautiful interior, featuring a coffee shop on the main floor and a tap room on the second floor. Whether you're a coffee lover or a craft beer enthusiast, this is a must-visit spot that promises a unique and enjoyable experience.
 
Prepare for an adventure that will thrill your kids at Rock City. This natural wonder will capture their imagination as they explore a maze of rocks. For an extra special experience, try to time your visit around sunset.
 
Let your kids release their boundless energy at Markley Grove Park, a large shaded playground nestled next to a community pool and a spillover waterfall area where people fish. 
 
Cute Downtown:
Indulge in the charm of small-town life as you explore the cute downtown area of Minneapolis. Take the time to chat with friendly locals and savor the unhurried pace of this welcoming community.
 
 Pack your bags, bring your sense of adventure, and get ready to create cherished memories in Minneapolis, Kansas.
Unveiling the Treasures of Manhattan, Kansas
Manhattan, Kansas is a vibrant city that offers a wealth of attractions and activities for visitors of all ages. Situated amidst the stunning Flint Hills region, this town combines natural beauty with a lively community spirit.
Manhattan Highlights
 
Immerse yourself in the tranquility of Pillsbury Falls, a hidden gem about 15 minutes from downtown Manhattan. This picturesque waterfall, nestled amidst lush greenery, offers a serene and scenic escape from the bustle of city life. 
This state-of-the-art facility features interactive exhibits, immersive displays, and educational activities for kids. Your kids will play as they learn and not want to leave. 
Hike along the scenic trails and marvel at the rolling hills, wildflowers, and abundant wildlife that call this preserved ecosystem home. 
Satisfy your craving for outdoor adventure at Tuttle Creek State Park. This expansive park offers a variety of recreational activities. Engage in watersports such as boating, fishing, or swimming, or explore the numerous hiking and biking trails that wind through the park. With beautiful campsites and picnic areas, Tuttle Creek State Park is the perfect place to relax.
Indulge in a delicious meal at AJ's Pizza, a local favorite known for its mouthwatering pies and warm hospitality. Afterward, head to Sonic, where you can enjoy a tasty treat while your kids have a blast at the outdoor playground. This combination of good food and family-friendly entertainment ensures a memorable experience for everyone.
 
Manhattan, Kansas offers a delightful blend of natural wonders, cultural experiences, and culinary delights. 
Visit Manhattan! There's a world of enjoyment awaiting your visit to Manhattan, Kansas, home to Flint Hills Discovery Center, Kansas State University, Konza Prairie and Sunset Zoo. 
Discovering Council Grove
 Council Grove is where history comes alive and adventures abound.
Must-sees in Council Grove: 
Embark on a scenic drive along the Flint Hills National Scenic Byway, where breathtaking panoramic views of prairies and wildflowers await. 
 
Step back in time at the Trail Days Cafe and Museum, a delightful establishment that offers a taste of history alongside mouthwatering homemade cuisine. The passionate volunteers will regale you with fascinating tales, providing a deeper understanding of the museum's historical significance.
 
Embark on an unforgettable outdoor adventure along the Flint Hills Nature Trail. This rails-to-trails project spans 118 miles. 
 
Take a leisurely stroll along the Neosho River Walk Trail, a pleasant 1.1-mile loop that winds along the river, past a playground, and a small waterfall. The trail's proximity to downtown makes it a convenient outing. 
 
Immerse yourself in the beauty and significance of the grasslands at the Tallgrass National Prairie Preserve. Embark on an enlightening auto tour that educates visitors about the importance of grasslands and the challenges they face. Marvel at the expansive vistas and diverse flora and fauna that thrive within this preserved natural wonder.
 
Cute Downtown and Local Shops:
The downtown area of Council Grove is a thriving community. Discover a plethora of unique shops and boutiques that offer a delightful shopping experience. Stop by Messy Bessie's Bakery for a delectable breakfast and indulge in the homemade treats that will satisfy your taste buds. Don't miss the opportunity to visit Riverbank Brewing, a local establishment that offers a taste of Council Grove's craft beer scene.
 
Get ready to create lasting memories in Council Grove.
Nestled in the Flint Hills alongside the Neosho River, Council Grove received its name August 10, 1825, when the US Commissioners met with Chiefs of the Great and Little Osage Indian tribes beneath a tree later named the…
Pack your bags! 
North Central Kansas may be off the beaten path, but it rewards those who venture beyond the conventional travel destinations. Whether you're seeking small-town charm, breathtaking natural beauty, rich history, artistic inspiration, or simply the warmth of Midwestern hospitality, North Central Kansas is for you.
More North Central Trip Ideas