Just outside Junction City sits one of Kansas' best-kept secret getaways, Acorns Resort. The only lakeside resort in Kansas, Acorns is the perfect basecamp for all the adventures Milord Lake offers. With over 160 miles of shoreline, Milord is the largest lake in Kansas with plenty to keep you busy for a summer vacation destination!  
The resort features a variety of lodging options including cabins, lodges, yurts, and RV sites, each equipped with modern amenities and comfortable furnishings. The cabins range from one to four bedrooms and feature full kitchens, living rooms, and outdoor decks with stunning views of the lake.
Acorns Resort also offers a wide range of activities for guests to enjoy. When you're done relaxing by your cabin or campground, the resort has a swimming beach, hiking and biking trails, a playground, and a swimming pool for guests to enjoy.
There is a general store on the property where you can get food, beverages, gear, merch, camping supplies and it's where you can rent kayaks, canoes, and paddle boards. Also on site is The Cove Bar & Grill. Accessible by boat, car, or foot, The Cove offers relaxed vibes, good drinks, and a full food menu. Most weekends you can catch live music on the large outdoor patio.
3710 Farnum Creek Rd

(785) 463-4000
Located at Acorns Resort (11.3 miles north of I-70 on U.S. Hwy 77), The Cove Bar & Grill is part of the only full-service resort in the State of Kansas. The Cove Bar & Grill was built with the customer in mind. A large outside patio features shaded tables, fire pit, large…
Fishing is one of the main attractions at Milford Lake, with a variety of fish species found in the lake, including walleye, crappie, bass, catfish, and more. The lake is known for having a healthy population of catfish, including channel catfish, blue catfish, and flathead catfish. The lake has several fishing docks, boat ramps, and marinas where visitors can launch their boats or rent them. Acorns Resort offers boat rentals and fishing guides to help visitors catch a variety of fish species
For those interested in wildlife viewing, Milford Lake is home to a variety of animals, including deer, turkey, quail, pheasant, and waterfowl. There are also several birdwatching opportunities in the area, including the Milford Nature Center, which features exhibits on the local flora and fauna.
Milford Nature Center
The Milford Nature Center is run by the Kansas Department of Wildlife and Parks and offers visitors the opportunity to learn about the natural history and wildlife of the state. Admission to the center is free for all ages!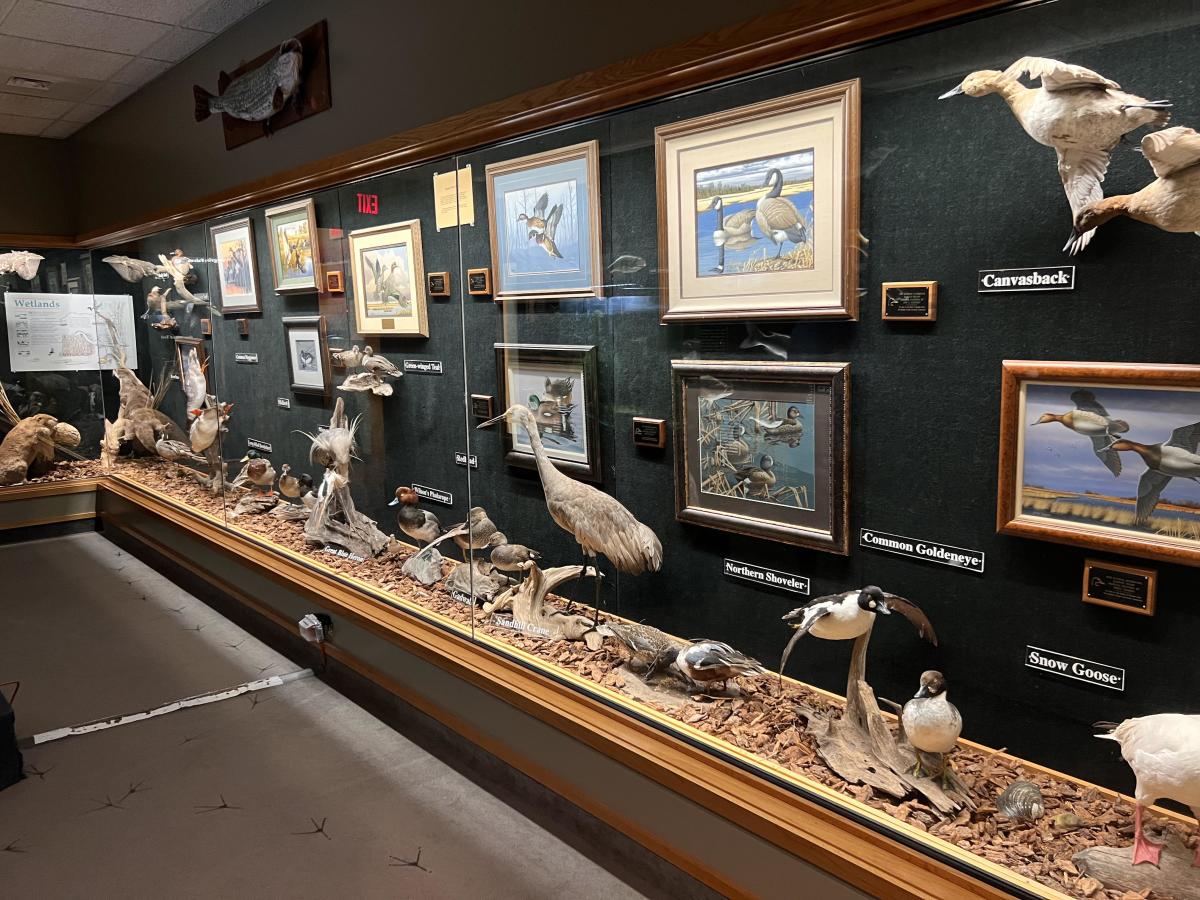 The center features a variety of exhibits on Kansas wildlife, including live animals such as reptiles, birds of prey, and small mammals. Visitors can also explore the center's nature trails and outdoor exhibits, which include a native prairie garden, a butterfly garden, and a bird feeding station. There is also an amazing playground for kids to explore with a neat maze and a giant bird's nest play area.
 
One of the main attractions of the Milford Nature Center is its wildlife rehabilitation program, which cares for injured or orphaned wildlife until they are ready to be released back into the wild. Visitors can observe the animals in their enclosures and learn about the rehabilitation process.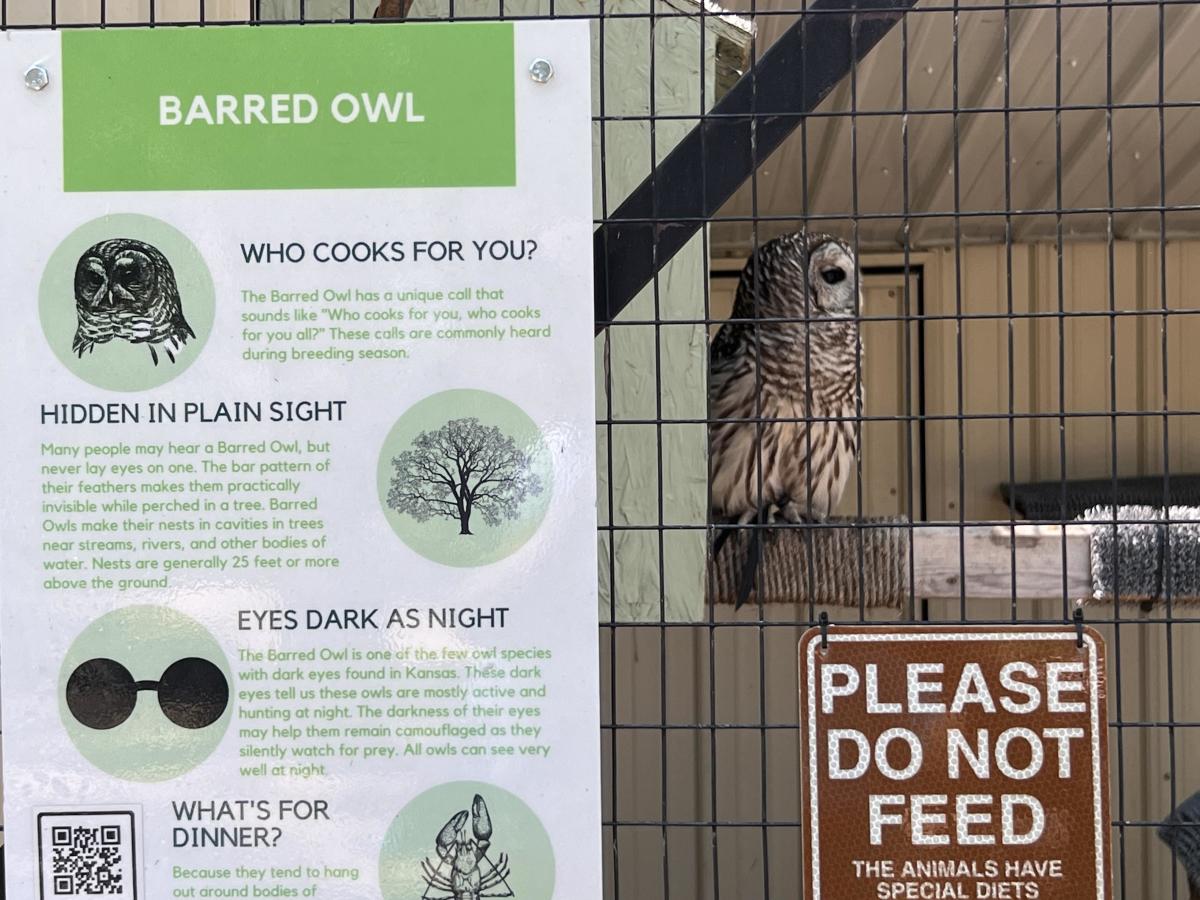 The center also offers a variety of educational programs for schools, youth groups, and the public, including guided nature walks, wildlife presentations, and hands-on activities. In addition, the center hosts special events throughout the year, such as birding and nature festivals, art exhibits, and holiday programs.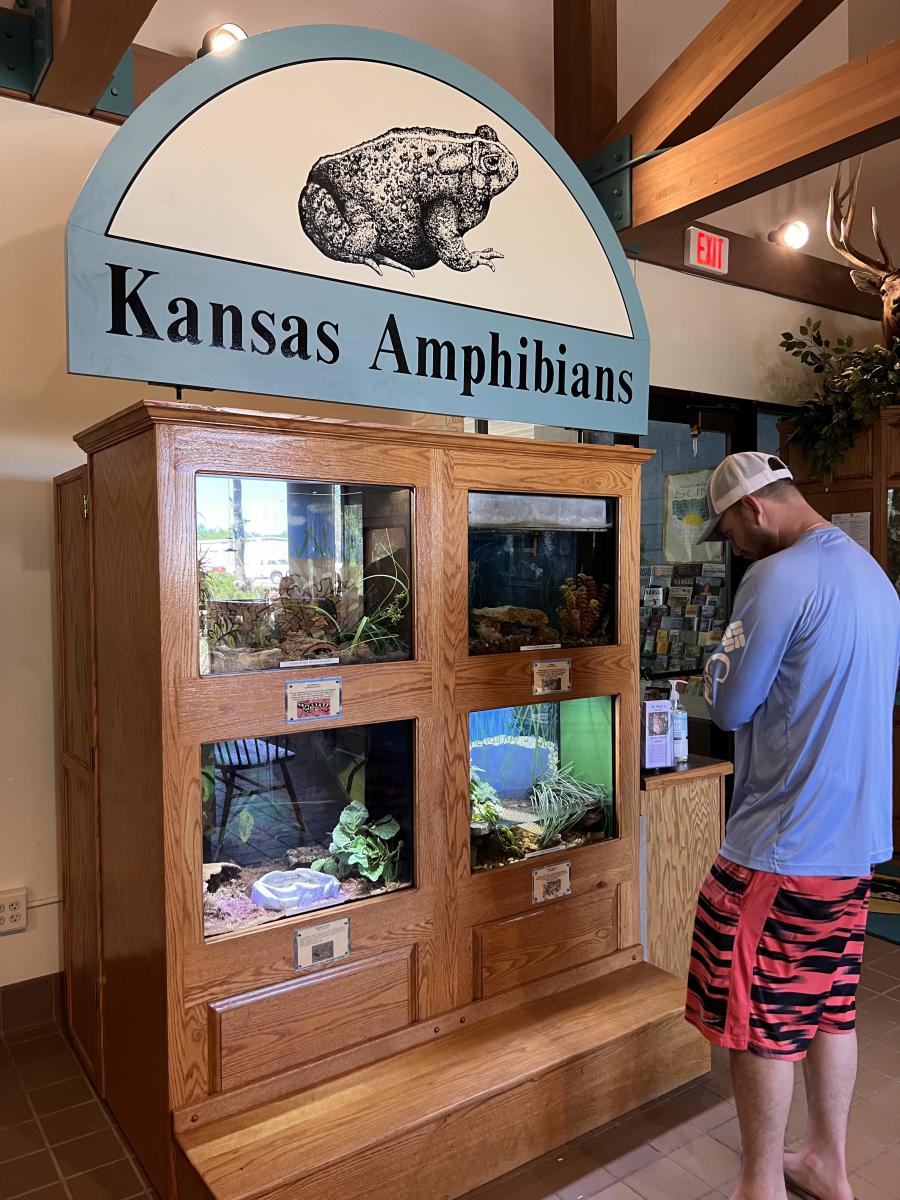 Overall, the Milford Nature Center is a great destination for anyone interested in learning about the natural history and wildlife of Kansas. It's a fun and educational experience for visitors of all ages, and the center's staff are knowledgeable and passionate about the state's natural resources.
Summers are meant for exploring, make your next camping memories at Milford!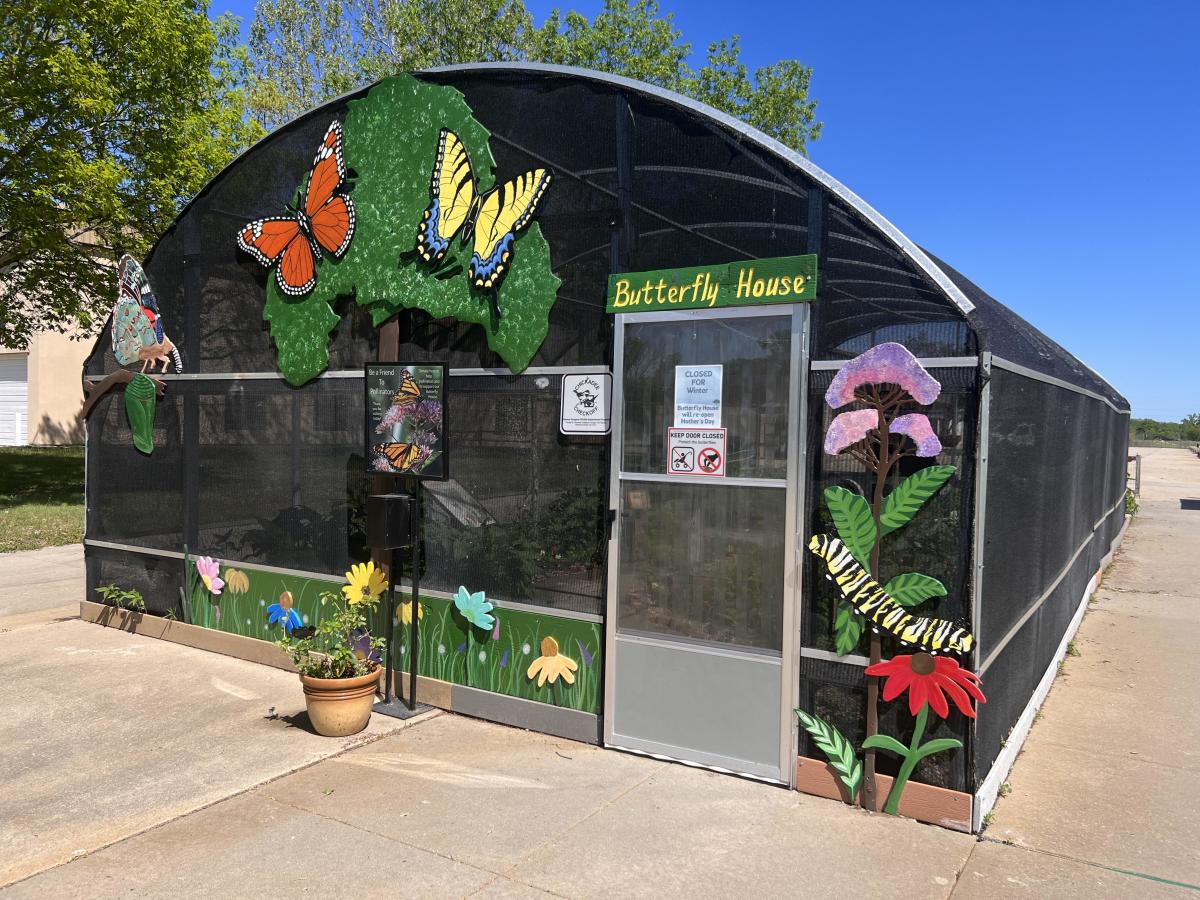 Located in Farnum Creek - Milford Lake - Acorns Resort offers you the resort experience at an affordable price. All of our custom-built…
Located northwest of Junction City west of K-77 on K-57 below the Milford Reservoir dam. Open Monday through Friday 9:00 a.m. to 4:30 p.m…
Visit the city of Milford!
Explore Milford State Park!