Orphan Trains transported roughly 250,000 homeless, abandoned, and orphaned children out of cities and into rural communities and homes between 1854-1929. Today, millions of Americans are descended from these brave children, and millions more are fascinated by this historic movement.
The event begins Thursday, June 2, with a book signing, tours of the Orphan Train Museum, and an opening reception.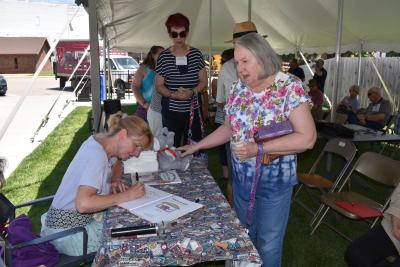 Friday kicks off with some great presentations about female-run orphanages and female orphan train agents. We will also unveil Concordia's 37th orphan train statue and hear from Renee Wendinger and other orphan train descendants about their riders' orphan train journey. Friday evening ends with a showing of "The Chosen," a play written by Susan Sutton and her students.  We'll end with a question and answer with some of the original cast members.
The final day, Saturday, June 4, will begin with a DNA genealogy workshop. If you've ever wondered what DNA analysis can help you learn about your family history, this workshop is for you! Greg Markway and Larry Blochlinger will share their experiences with DNA genealogy and give helpful tips about how to get started. Next, we'll eat lunch and recognize some of the amazing individuals who help us preserve the history of the orphan train movement. Saturday afternoon we'll have another opportunity to hear from orphan train descendants, and then we will unveil our 38th orphan train statue. We will end the weekend with a bus tour of orphan train sites around Cloud and Republic Counties - including the railroad bridge our orphan trains crossed and the sites of multiple historic depots.
If you would only like to attend a few of the weekend's free events, you do not need to register for the Celebration.
However, if you're planning on attending the whole weekend or any of the paid events (DNA workshop, luncheon, and bus tour),
you need to register as soon as possible! Registration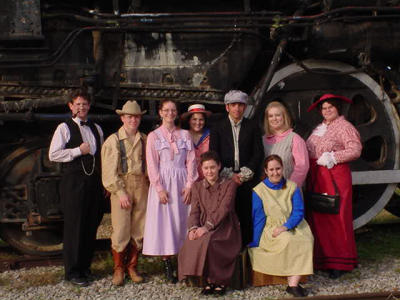 information and a full schedule can be found online at orphantraindepot.org/annual-celebration
Whether you are related to an orphan train rider or have never heard of the orphan train, the 19th Annual Celebration of Orphan Train Riders is for you! This year NOTC will be hosting five fantastic speakers:
Kaily Carson - NOTC Curator
Lori Halfhide - NOTC Researcher
Renee Wendinger - Orphan train descendant and author
Greg Markway - Orphan train descendant and DNA enthusiast
Larry Blochlinger - Local adoptee