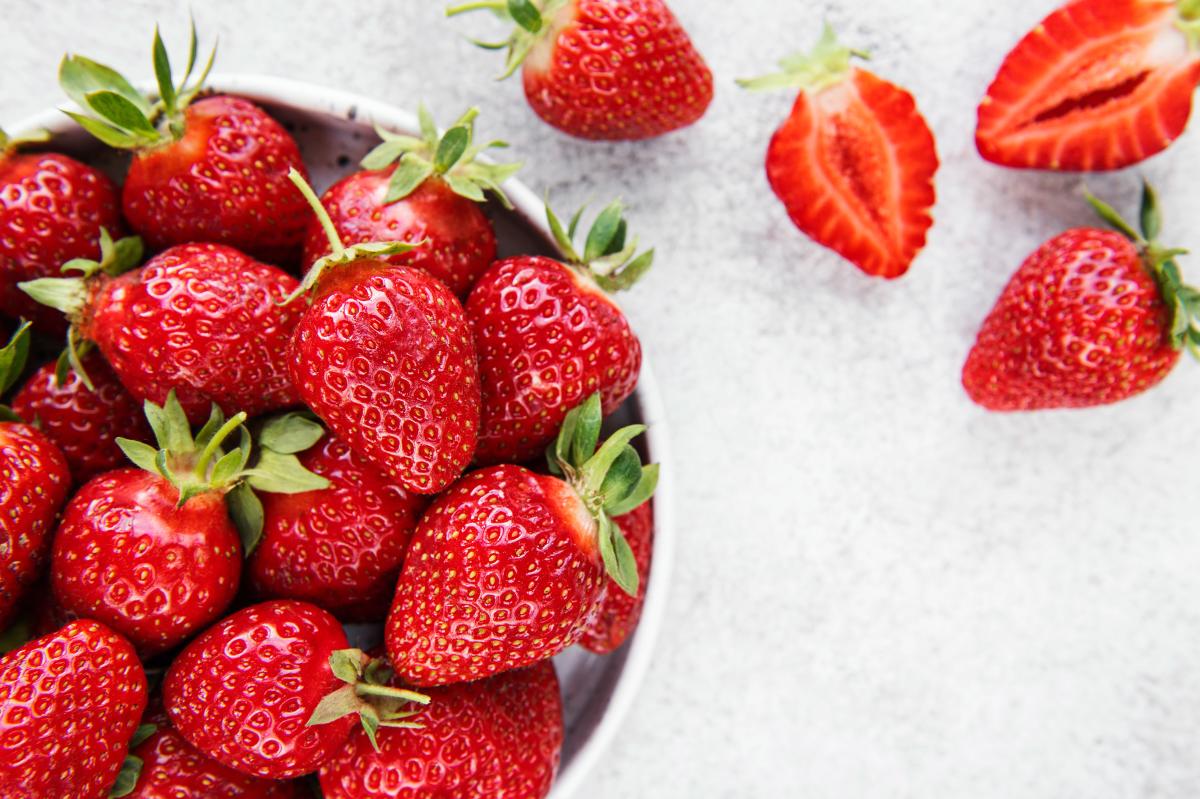 This recipe comes from the kitchen of Marie Fiebach, featured in issue No. 2 of 2021. Fiebach had a podcast "Feed Your Family Tonight." While the podcast is no longer active, you can hear past shows. 
Marie describes this cake as being very dense. "It has the texture of a really good brownie or blondie with crisp edges and chewy interior. A small sliver is all you need because it is very rich." She pairs it with strawberries and whipped cream for a taste of springtime.
 
Yield: 1 nine-inch round cake; 12 to 16 servings
Ingredients

•           1 pound fresh strawberries, hulled and sliced
•           1¼ cups granulated sugar plus 3 teaspoons, divided
•           3 tablespoons slivered almonds
•           ¾ cup (11/2 sticks) unsalted butter, melted
•           1 teaspoon almond extract
•           1 teaspoon vanilla
•           ¼ teaspoon salt
•           2 large eggs
•           1½ cups all purpose flour
•           Cooking spray
•           Whipped cream for serving
Directions

For the Strawberries
1.         In a medium bowl, mix sliced strawberries with 2 teaspoons of sugar. Leave at room temperature for 1 to 2 hours, then refrigerate.
For the Cake
1.         Preheat the oven to 350 degrees.
2.         Place slivered almonds on a microwave-safe plate and microwave on high for 2 minutes. Stir. If they are not starting to brown, microwave up to 1 more minute in 20-second intervals until just beginning to brown. Set aside.
3.         In a medium bowl, mix melted butter, 1¼ cups sugar, almond extract, vanilla, and salt. Add eggs and mix well. Add flour and mix until incorporated. Do not over mix.
4.         Prepare a 9-inch round cake pan by spraying with cooking spray, lining with parchment paper, and spraying the parchment paper.
5.         Pour the cake batter into the prepared cake pan. Sprinkle it with toasted almonds and a final teaspoon of sugar. Bake at 350 degrees F. for 30 to 35 minutes until the edges are golden brown and the top is starting to brown.
6.         Let the cake cool for 10 minutes in the pan, then run a knife around the edge of the cake and invert onto a plate. Remove the parchment paper and then flip the cake over onto a cake plate or cutting board so the almonds are back on top.
7.         Slice and top with macerated strawberries and whipped cream.