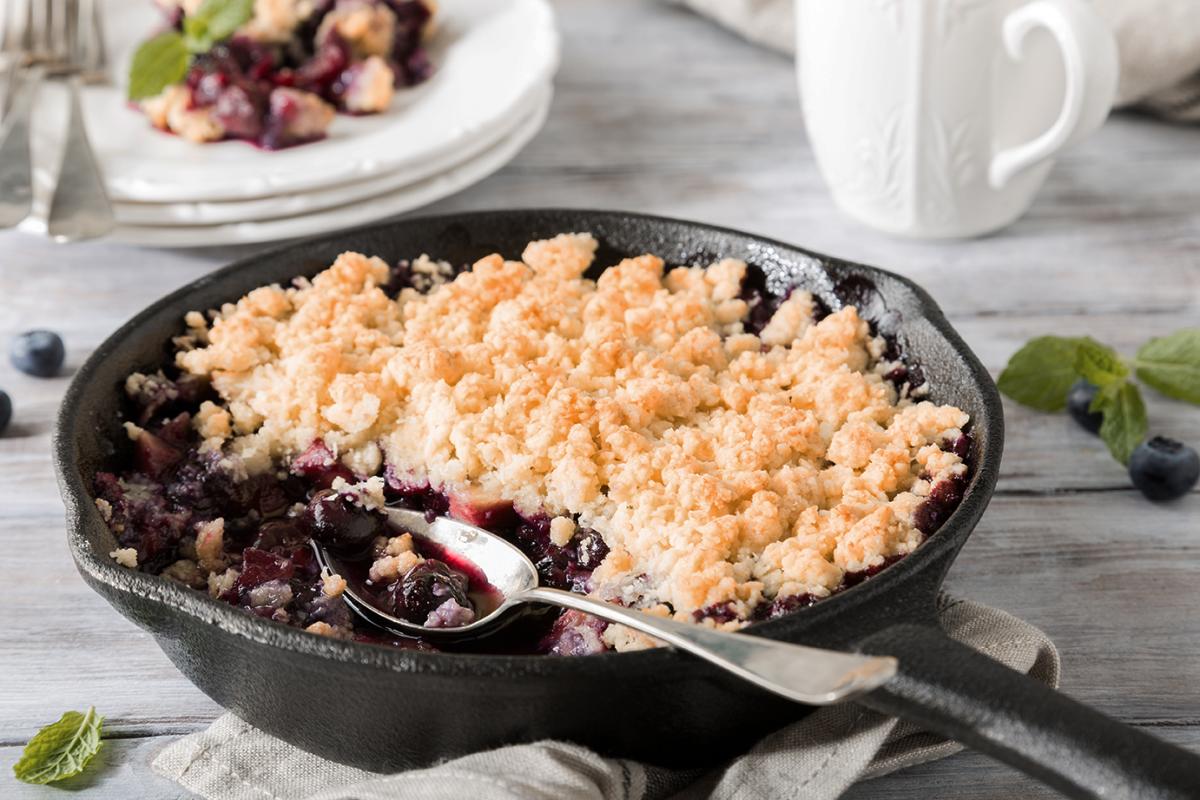 With available ingredients, including freshly ground wheat flour and fruit from the orchard or foraged berries, early settlers created cobbler, a dessert that is now considered to be an American classic.
Ingredients
1 cup granulated sugar + extra for sprinkling on top
1 cup Hoffman Grist Mill sifted wheat flour
1 stick butter, softened
2 large eggs
Fruit: fresh fruit cut to cover the bottom half of pan & sweetened to taste with sugar. Could also use sweetened frozen fruit or a (30-ounce) can of pie filling
Instructions
1.         Preheat oven to 375°.  Grease or spray an 8-9-inch round or square pan.
2.         In a mixing bowl, mix together the sugar, flour, butter and eggs to make a thick batter.
3.         Arrange fruit in bottom of prepared pan.
4.         Spoon dollops of batter over fruit; spread to partially cover the fruit. Sprinkle with additional sugar if desired.
5.         Bake around 45 minutes until lightly brown.