New Years Travel Resolutions
We all make resolutions for the new year. And some of them, we actually keep! If one of your goals for this year is to travel and explore more, consider adding a Kansas adventure to your resolutions list. Check out these travel ideas and see which opportunities inspire you to make this your most adventurous year ever. There's so much to see and do in Kansas, you'll want to bookmark this list for future reference!
Visit the 28 Kansas State Parks
You probably won't resolve to visit all 28 Kansas State Parks in one year, but it has been done! There were 26 at the time when Mary Gage and her sister-in-law, Monicka Remboldt did it in 2015, starting with Prairie Spirit Trail State Park in Ottawa. "The more we did, the more we saw there was to do and see," Remboldt said.
There's so much to enjoy at the Kansas State Parks – wildlife watching, camping, fishing, hunting, hiking, biking, horseback riding, history and simply unwinding. Most parks have utility and primitive camping areas with access to lakes, trails and wildlife areas. Some have cabins available for reservation. Check the park schedules and make plans for concerts, festivals and competitions.
If trails are your passion, the new Flint Hills Trail State Park has 90-plus miles for hiking, biking and horse riding. And every Kansas State Park has at least one hiking trail, 21 have one or more biking trails and 11 can accommodate horses. Sand Hills State Park offers five horse trails!
The newest park, opening in 2019, is Little Jerusalem Badlands State Park, between Scott City and Oakley in western Kansas. It's the largest Niobara Chalk formation in Kansas with 100-foot tall spires and cliffs. Bring your favorite camera because there's nothing else like it in Kansas!
Whether you plan to visit all 28, or just a few personal favorites, you'll want to save money and enjoy easy access with a State Parks Passport. Get one online, or at your local vehicle registration office when you renew your vehicle tags.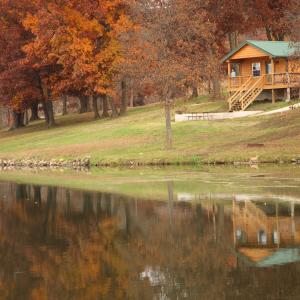 Travel the 12 Kansas Byways
Whether you're a history buff, nature enthusiast, motorcyclist, bicyclist or simply love the call of the open road, the 12 Kansas Byways are beckoning you to explore. These distinctive routes offer you the chance to see how Kansas' terrain and history have been shaped. New interpretive signs on all 12 Byways give you fascinating facts and background stories. Along the way, visit museums and shops or enjoy local dining and lodging to discover your own byway stories.
Traveling the eastern edge of Kansas from north to south, the Frontier Military Historic Byway leads to landmarks such as Fort Leavenworth, Fort Scott, the John Brown Museum and the Mine Creek Battlefield – site of the largest Civil War cavalry engagement east of the Mississippi. At its southern end, you'll find yourself near the Historic Route 66 Byway. It may be short in Kansas, but it features the only remaining Marsh Arch Bridge on Route 66, and the Nelson's Old Riverton Store, known as one of the most authentic, still working 75+ year-old stores on the Route. The Wetlands & Wildlife National Scenic Byway winds through three counties in central Kansas. Two marshes, nestled in the heart of the Central Flyway, are the jewels of this drive: Cheyenne Bottoms and Quivira National Wildlife Refuge. Visitors will find these beautiful wetlands teeming with wildlife under expansive blue skies. Bring your binoculars and Kansas birding books.
And if the grandeur of the land is your siren call, the Kansas Byways offer many unforgettable vistas. From the Glacial Hills Scenic Byway near Atchison in extreme northeast Kansas to the fields, pastures and prairie of the Post Rock Scenic Byway in the Smoky Hills of central Kansas, to the geologist's and paleontologist's paradise of the Western Vistas Scenic Byway in western Kansas, you can experience the land and views that the first explorers and settlers witnessed.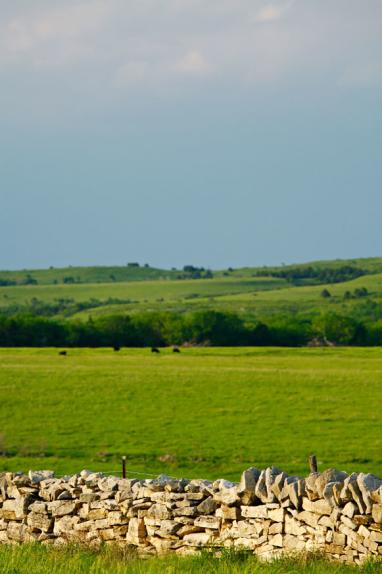 Attend a Kansas Festival
Sure, you've done the Kansas State Fair – and you'll do it again! – but there are so many other festivals in Kansas you may never even have heard of. Make it a resolution this year to seek them out and take them in! Why? Because then you'll know what the local folk all know – that Kansas has more fun and excitement than anyone ever imagined. And of course any great festival features local food, music and craft vendors.
Start with the Wamego Tulip Festival in late April to celebrate spring with these beautiful Dutch flowers near Wamego's historic Dutch windmill. In early May, rub elbows with cowboy musicians, Native American dancers, gunfighters and other notable folk at the Prairie Rose Western Days in Benton. They even have wagon rides and tomahawk throwing!
In June, listen as the Kansas City Symphony fills the Geary County prairie with music at the Symphony in the Flint Hills. The concert flows to its end just as the final rays of Kansas sunset fade from view. For exciting family fun, how about the Frankfort Summerfest in mid July? Glowing hot-air balloons, bounce houses, painted faces and pedal-tractor pulls ensure the kids will sleep well that night.
And fall is the time for a multitude of great Kansas festivals. The three-day Rose Hill Fall Festival offers a parade, car show, craft and vintage markets and vendor fair – plus special events for the kids like a tot's demo derby. The Sugar Mound Annual Arts & Crafts Festival in Mound City is a huge, multi-state arts and crafts festival featuring works from the finest local and regional talent. And for historical flavor, there's the Meriden Fall Festival & Swap Meet hosted by the Meriden Threshers. Working displays show you how apple butter, sorghum and apple cider are made. Tour the general store, print shop, blacksmith shop, a flour mill and hay barn sawmill.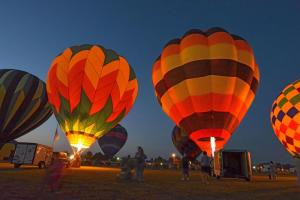 Attend a City's 150th Birthday
1869 was the birth year for several cities across Kansas, and they'll be celebrating their 150th birthdays big-time this year! Here are just a couple of examples …
Lindsborg plans for their year-long 150th birthday celebration to include a wide variety of events. Throughout the year, a series of sculptures and artworks celebrating the city's Swedish heritage will be unveiled. The evening of July 5 will feature dancing to the sounds of Dancing Dream, an ABBA tribute band from New York City, followed by a free fireworks show. The Swedish ambassador will be making two trips to Lindsborg, and the Swedish royal family has been invited. Stay tuned!
Abilene will celebrate their 150th in 2019 with plenty of wild-west era activities and celebrations. What's more, it will also be the 75th anniversary of D-Day – the Allied landing in Normandy, led by General Dwight D. Eisenhower, that was the beginning of the Allies' victory in World War II. As the town of Eisenhower's boyhood home and the site of the Eisenhower Presidential Library and Museum, Abilene have a wide variety of World War II related activities planned.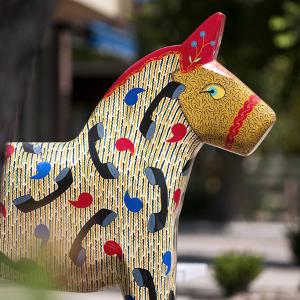 You may already have a head start on these. After all, they wouldn't be on the list if they weren't especially worth a visit! So make this the year when you can say you've collected them all.
To make things easy, here they are, in alphabetical order: Big Well, Greensburg; Cheyenne Bottoms/Quivira National Wildlife Refuge, Barton and Stafford Counties; Cosmosphere, Hutchinson; Dwight D. Eisenhower Presidential Library and Museum, Abilene; Kansas Underground Salt Museum, Hutchinson; Monument Rocks and Castle Rock, Gove County; St. Fidelis Catholic Church (Cathedral of the Plains), Victoria; Tallgrass Prairie National Preserve and the Flint Hills, Chase County.
The Kansas Sampler Foundation website lists them all with detailed information and convenient website links for everything you need and want to know. They also have additional "8 Wonders of Kansas" lists for Architecture, Art, Cuisine, Geography, History and more. Once you've checked off all the Original 8 Wonders, pick another list that piques your interest and set out on another round of adventures.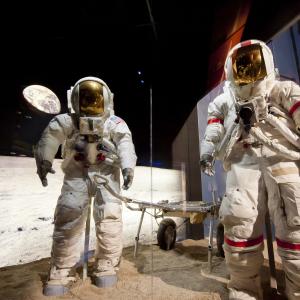 Take a "Yellow Brick" Road Trip
No, we're not just talking about Dorothy and her pals. Although if the Land of Oz is your thing, there certainly are destinations for that! We're talking about a host of really helpful Kansas road trip plans available on TravelKS.com. You'll find maps, lists of attractions and things to do, places to eat and stay, and special events to plan for. Plus links with pricing and availability will help you book your plans and reservations.
Choose from a large variety of Regional Trips, such as the Western High Plains – South road trip that takes you to the stomping grounds of legends like Wyatt Earp and Bat Masterson, and the infamous Dalton Gang hideout. Or the Eastern Wooded Hills – North road trip that stretches from Kansas City to Topeka with history, Broadway entertainment and five-star cuisine along the way. The Central Prairie – North road trip features a generous selection of museums, outdoor adventures and innovative art nestled among rolling hills, farmland and beautiful man-made lakes.
Or perhaps a Themed Trip is more your style. How about a Couples Retreat road trip? The site lists suggestions for a special break to experience personal and unique hospitality with your loved one while enjoying and reconnecting with each other. An Artisan road trip helps you plan a journey to browse an array of arts and crafts, culture and heritage – with stops for artisan-style dining along the way. Or maybe your family wants to trip out on Dinosaurs and Sea Monsters! Yes, there's a Yellow Brick Road Trip for that too – including several Kansas attractions that feature the huge fish, swimming birds and reptiles that populated the inland sea that covered Kansas 80 million years ago.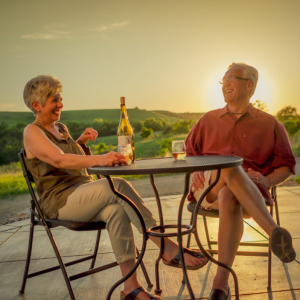 Visit the 16 State Historic Sites
From Native American history, frontier forts and the Pony Express to Bleeding Kansas and the Civil War, take a tour through the past and learn about the people and events that shaped Kansas. These 16 state-owned sites are administered by the Kansas Historical Society, and you can learn all about them on their website. Each site is described in detail with valuable information about exhibits and special events, plus maps and directions to make your planning fast and easy!
For Native American history, start with the Pawnee Indian Museum near Republic to learn of a Pawnee village that existed in the late 1700s. The Shawnee Indian Mission in Fairway was established as a manual training school for boys and girls from Shawnee, Delaware and other Indian nations from 1839 to 1862. Visit this 12-acre National historic Landmark to learn the stories of those who lived there.
Relive Kansas' frontier days at the Hollenberg Pony Express Station in Hanover where Pony Express riders and pioneers stopped while on the Oregon-California Trail. Or visit Grinter Place in Kansas City, a beautiful farmstead overlooking the historic Delaware Crossing on the Kansas River whose owners operated a ferry and a trading post. Established in 1865, Fort Hays in Hays is part of the history of famous figures like General George A. Custer, "Buffalo Bill" Cody, "Wild Bill" Hickok, and African American "Buffalo Soldiers."
Many historians consider Bleeding Kansas to have been the flashpoint of the Civil War. The Adair cabin, at the John Brown Museum near Osawatomie, was a station on the Underground Railroad and was used by abolitionist John Brown as his headquarters. In 1857 at Constitution Hall in Lecompton a large antislavery delegation marched in to protest a proslavery constitutional convention meeting – as the nation waited to see if Kansas would join the Union as a slave state or a free state, and the Mine Creek Battlefield near Pleasanton was the site of a decisive Union victory in the closing months of the Civil War.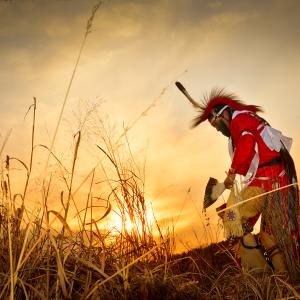 Attend the "Big Kansas Road Trip"
Sponsored by the Kansas Sampler Foundation, the Second Annual Big Kansas Road Trip will showcase three northwest Kansas counties: Cheyenne, Sherman and Wallace. Portions of all three counties are part of the Land & Sky Scenic Byway and Wallace County is part of the Western Vistas Historic Byway.
So what's happening? The first full weekend in May – May 2-5, 2019 – anyone and everyone is invited to road trip into these three counties. You'll get to mix with the friendly folks and see their communities as they are, with the red carpet rolled out! Eat in the cafes, shop in the stores, tour the attractions and drive the scenic roads.
You'll enjoy the fun of being part of hundreds of people sharing in a mission to get to know Kansas, while traveling at your own pace. Each county will have information centers with itineraries, menus and lists of things to see and do. And of course, the locals will gladly let you in on the secrets that make their own towns super special!