As part of the Central Flyway, an established migration route for waterfowl through the Great Plains region, Kansas lays claim to some impressive waterfowl hunting opportunities. As the weather starts cooling down for the year and the migratory birds start flying south, the waterfowl populations in Kansas start growing. [[endteaser]]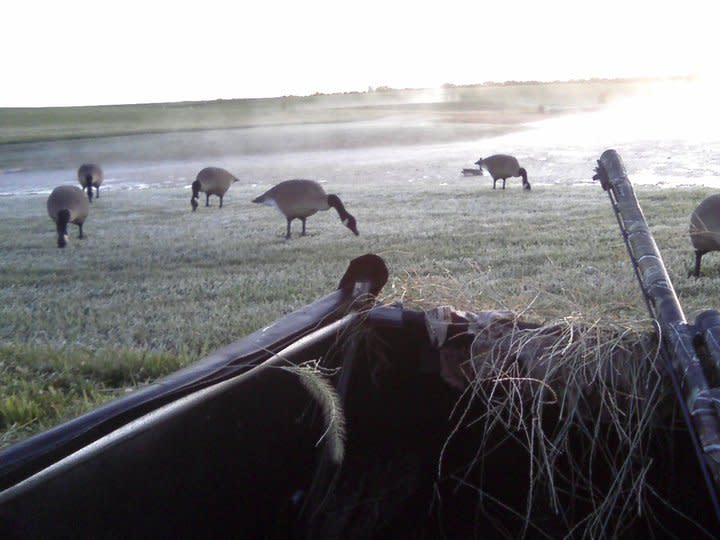 Dependent on the weather, the migration can vary slightly each year, but for the most part remains consistent.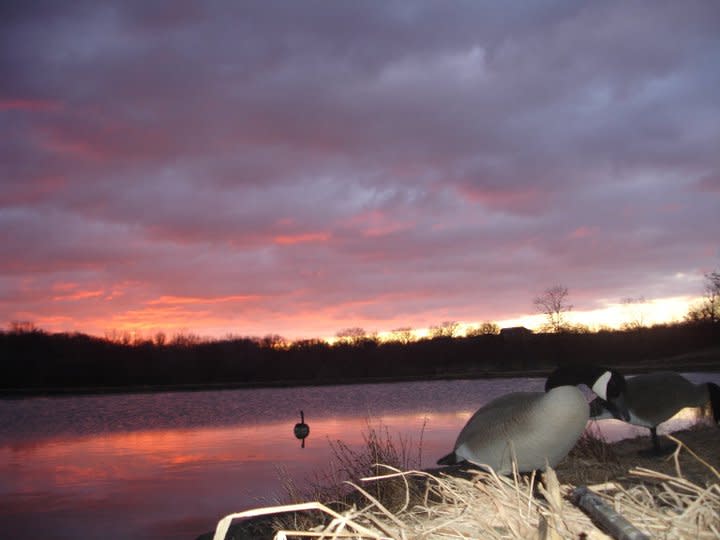 While more than 27 species of ducks have been scientifically observed in Kansas, the seasons revolve around the more common species. The blue-winged teal starts the season off, usually in late September or early October, followed by the northern pintail, green-winged teal and the gadwall.
Late in December, the mallard ducks begin to arrive. With ample numbers and late migration, the striking green-headed and yellow-billed mallards are the most harvested duck in Kansas.Years ago the goose population in Kansas was anything but thriving. With focused efforts and detailed population management, geese have become quite plentiful. With ever-increasing numbers, goose hunters have ample opportunities to bag their daily limits.
While most waterfowl have split seasons, the second half of the Canada and light geese seasons span through four calendar months, both ending on February 10, 2013; creating the perfect opportunity to enjoy hunting the Kansas outdoors in the winter months.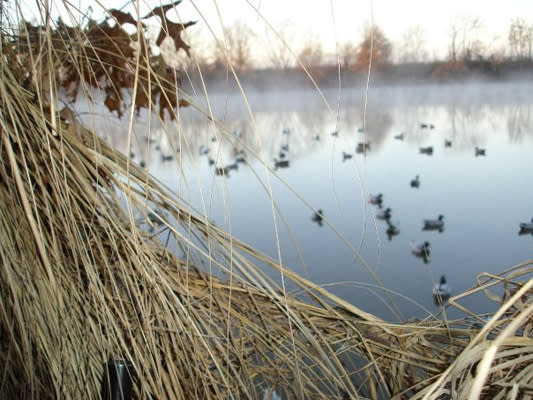 As mentioned above, Kansas is located within the Central Flyway, an area comprised of ten states from north to south across the Great Plains. Based on different migration routes, there are a total of four different flyways across North America. These flyways were established as a way to extend beyond state borders and to create a management program that could address the various problems and needs in managing waterfowl.
Since migratory birds are protected by the federal government, waterfowl hunters must adhere to both federal and state regulations.

Check here for more information on waterfowl species, seasons and regulations.
 Photos courtesy of Adam Young

Elizabeth Peterson is a lifetime resident of Kansas, an avid outdoorswoman, and a new mom. She spends her free time in the great outdoors, hunting and fishing, and writing about her life and passions on her personal blog DeerPassion. You can also find her on Twitter, @DeerPassion.