Marci Penner has visited every one of the state's 626 incorporated towns and cities. Here are eight of her favorite discoveries.
Big Ed's, Bird City
Giant steaks star here. Come on Fridays and Saturdays for 32-ounce portions of succulent prime rib.
Blue Sky Sculpture, Newton
The 1,600 tiles covering this sculpture blend with the color of the sky on partly cloudy days.
Book Mural, Tonganoxie
This one-story painting by Kelly Poling depicts a colorful shelf of book spines reflecting local history.
Boyer Museum of Animated Carvings, Belleville
You'll crack up at Paul Boyer's collection of carved figurines brought to life by a maze of motorized gears and wires.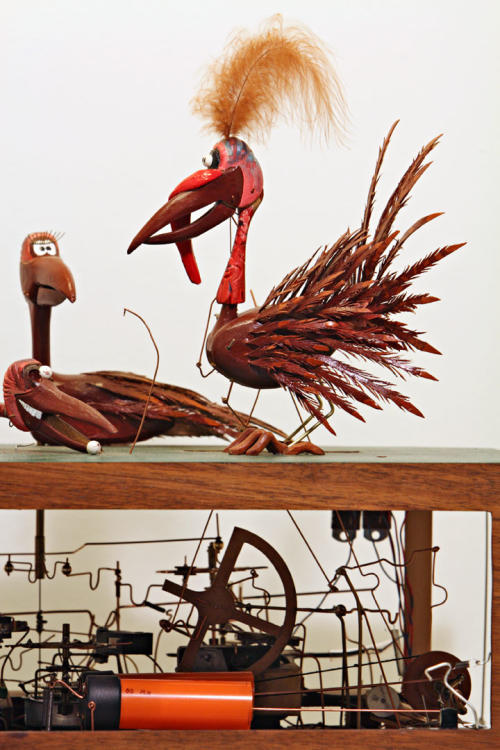 Erie Dinosaur Park, Erie
Encounter more than a dozen prehistoric creatures crafted out of junk metal by Robert Dorris. The largest is more than 30 feet long.
Fromme-Birney Round Barn, Mullinville
This 16-sided barn is always open to visitors who want to admire the 1912 structure and exhibits describing its construction.
Nelson's Old Riverton Store, Riverton
It's part grocery store, part Route 66 souvenir shop … and totally nostalgic. Order deli items from the meat counter.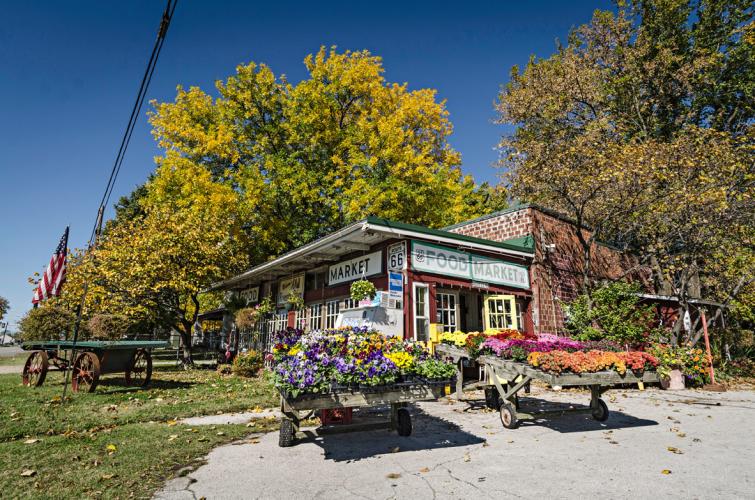 St. Mary's Church, St. Benedict
Your heart will soar when you set eyes on the interior with 14 ¾-scale sculptures depicting the Stations of the Cross and a restored grand pipe organ.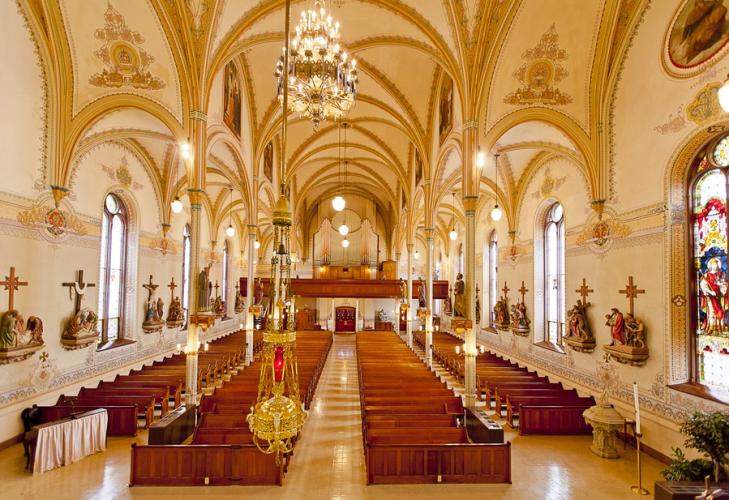 Credit: Harland Schuster
See more things to do on the #KSBucketList, then check out the 2017 Kansas Official Travel Guide for more fun destinations.