I am always down to hit the road and explore my home state, and I've been known a time or two to drive a couple hours just for an iconic dive bar with a greasy burger.  But what I will travel GREAT lengths for is…. ROCKS! I've never grown out of my pockets full of rocks stage and I'm glad my children have inherited that gene, as well. Some of my most cherished memories have been taking my kids to the rock formations throughout Kansas and watching them run wild with excitement. Here's my guide to the ultimate Kanas Rock Formations Road Trip.
 
*I live in Northeast Kansas and started my trip there. You can customize the trip based on your starting point. 
 
To save some moolah, we camp at State Parks and HipCamp sites.  There are plenty of other lodging and food options to choose from on this trip, just go to https://www.travelks.com/places-to-visit/cities/ and select your desired city!
Day 1
Topeka to Rock City Park
2-hour drive
Rock City Park - Minneapolis
This five-acre park contains about 200 huge Dakota sandstone concretions. The spheres are up to 27 feet in diameter making this the largest concentration of these Dakota formations in the world. Guests are encouraged to explore every crevice on the park, including climbing on the formations for another view! In warmer months, you will be able to see ferns and mosses growing on the sides and crevices of the rocks with some of the species being thousands of miles from their nearest plant cousins.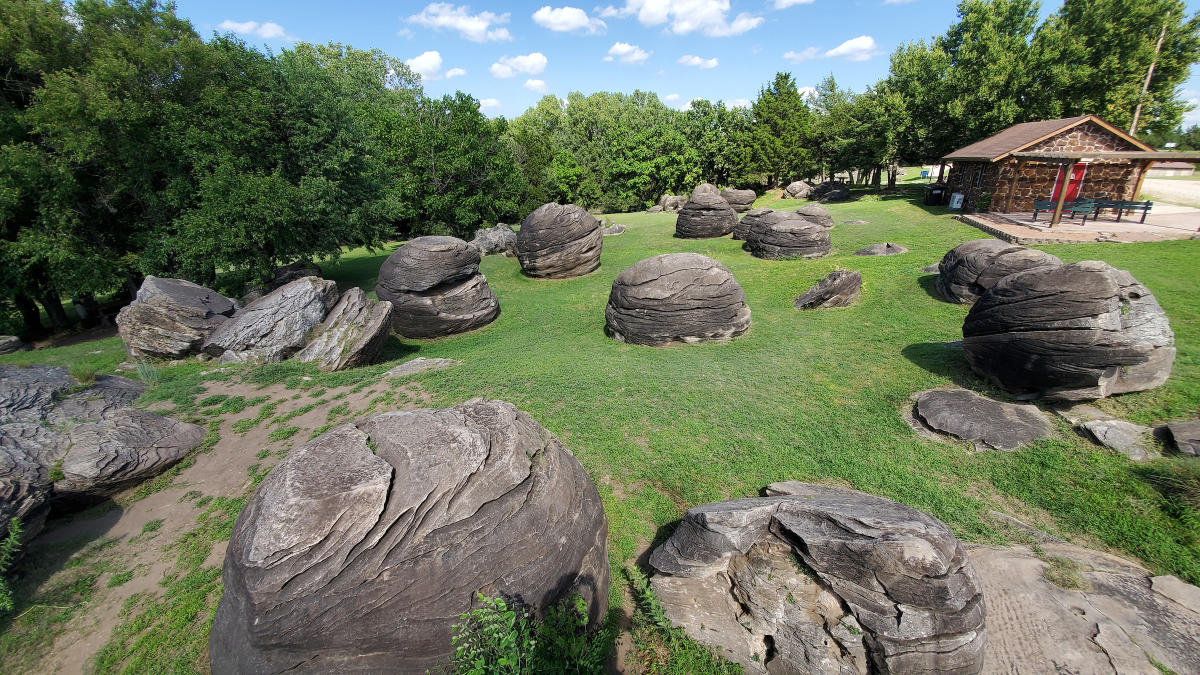 Lunch
We drove to The Farm & The Odd Fellows in Minneapolis. This building is spectacular. There is a coffee shop that complete with sandwiches, snacks, and pastries, a pickleball court, a brewhouse, and a game and entertainment area in the basement.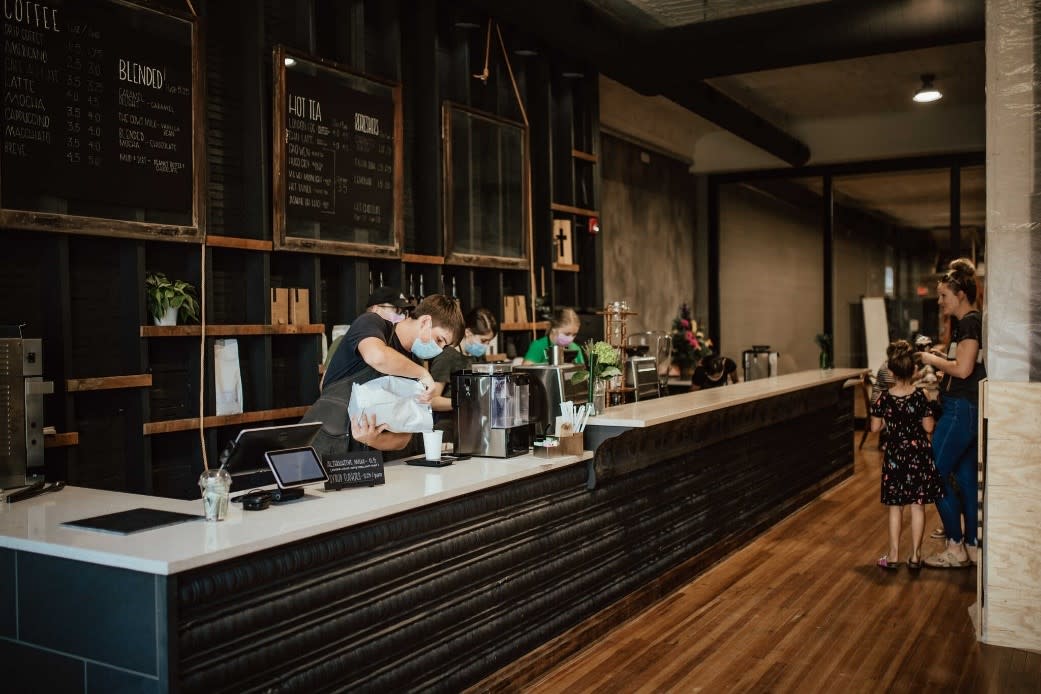 Rock City To Wilson Lake
1-hour drive
Rock Town Trail - Wilson Lake:
This 2.75-mile loop trail offers some of the best scenic views of Wilson Lake. This is an easy hike with moderate slopes, mowed trails, and prime wildlife and wildflower viewing. The path will take you down to the towering red sandstone rocks in a beautiful cove. Even the drive to the trailhead has stunning views and picturesque landscapes. There are no amenities at the trailhead, so be sure to use a restroom before you begin your hike.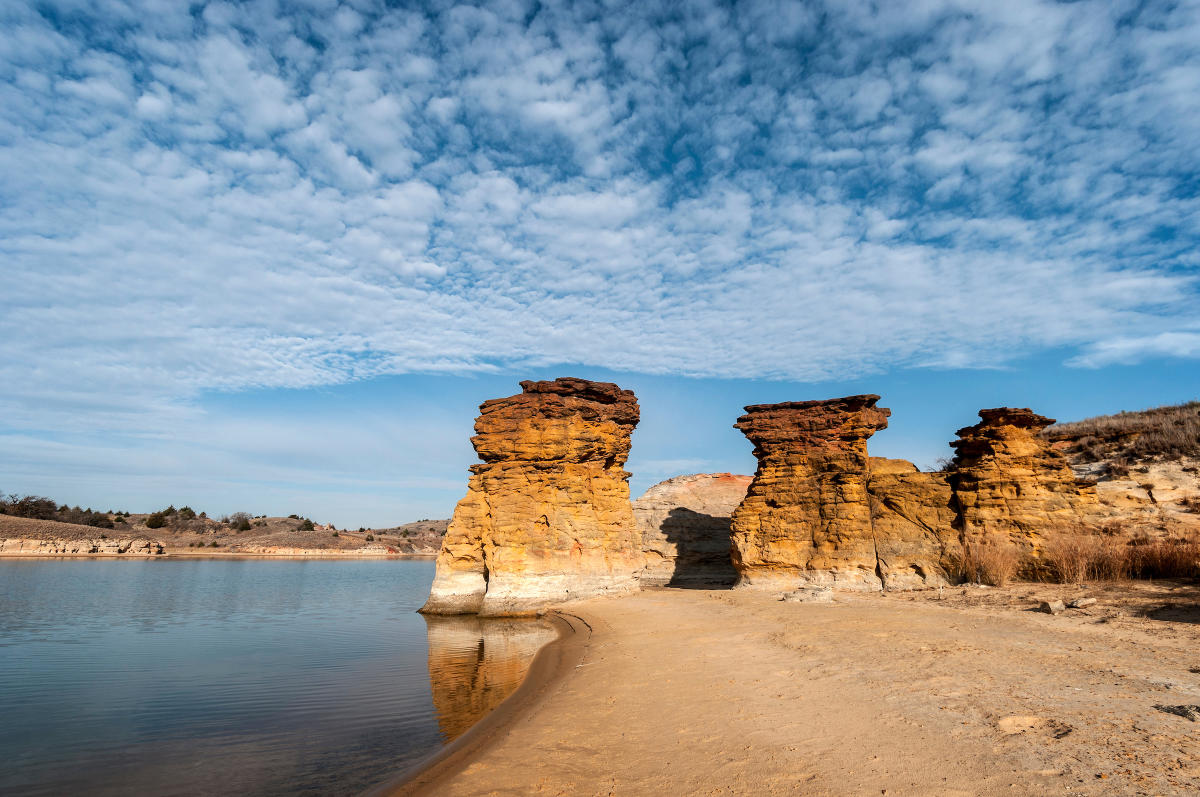 DAY 2
WILSON STATE PARK TO CASTLE ROCK
2-HOUR DRIVE
*If you have time, stop in Hays to visit the Sternberg Museum to learn about Kansas' natural history and how the rock formations you will visit on this trip are remnants of when Kansas was an inland sea. Bonus points, they have an animatronic T-Rex!
This is one of my favorite attractions in Kansas, not only for its beauty but for letting my children explore freely. I have yet to visit when we weren't the only visitors in the park.  Upon entering the property, you have a few trail options to choose from. If you head toward the path on the left, it will take you to the top of the badlands. If you choose the paths on the right, it will take you down into the formations. The actual Castle Rock is the free-standing formation found by itself at the bottom of the property while the larger mass of formations is considered the Castle Rock Badlands.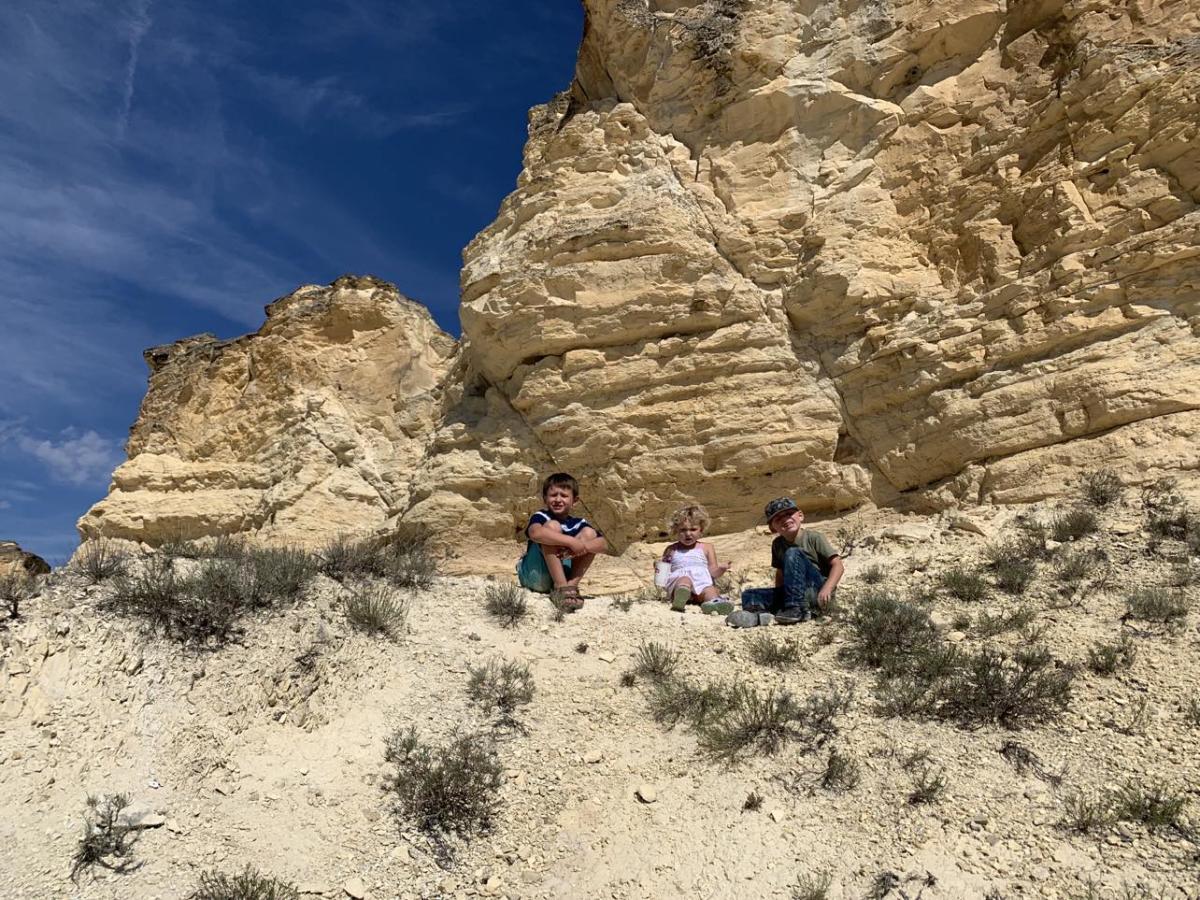 Castle Rock to Little Jerusalem Badlands
1.5-hour drive
Welcome to the "Badlands of Kansas" – 330 acres of land halfway between Oakley and Scott City that will transform your idea of what the shortgrass prairie should look like. This eruption of Niobrara chalk formations is something everyone should experience. The badlands are world-famous for their well-preserved fossils. Little Jerusalem is also home to the single largest population of Great Plains wild buckwheat, an endemic plant found nowhere else in the world. Access to the area's interior is limited to guided tours to protect the fragile landscape.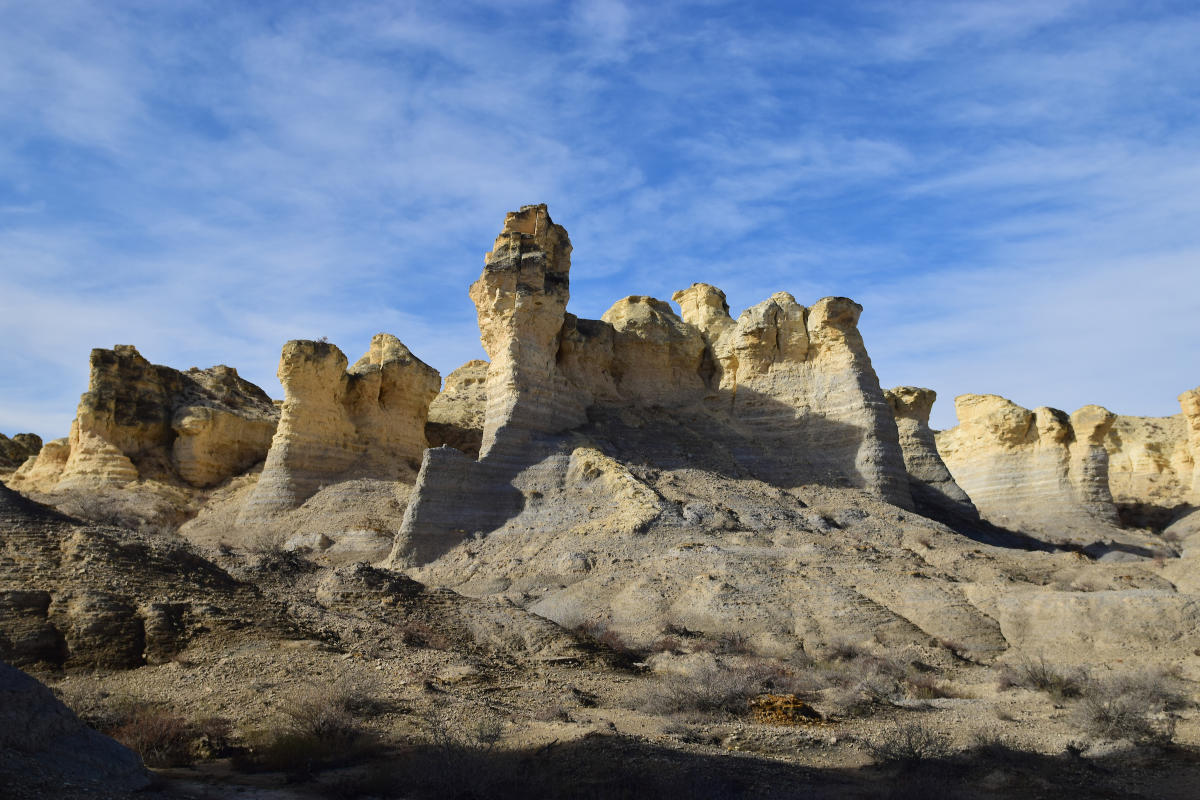 Little Jerusalem Badlands to Monument Rocks
25-minute drive
Kansas' first National Natural Monument, these Niobrara chalk formations can be seen for miles away, with some reaching up to 50 feet. The most iconic of the formations is the "keyhole" formation which has been the muse of many incredible photographs of sunsets.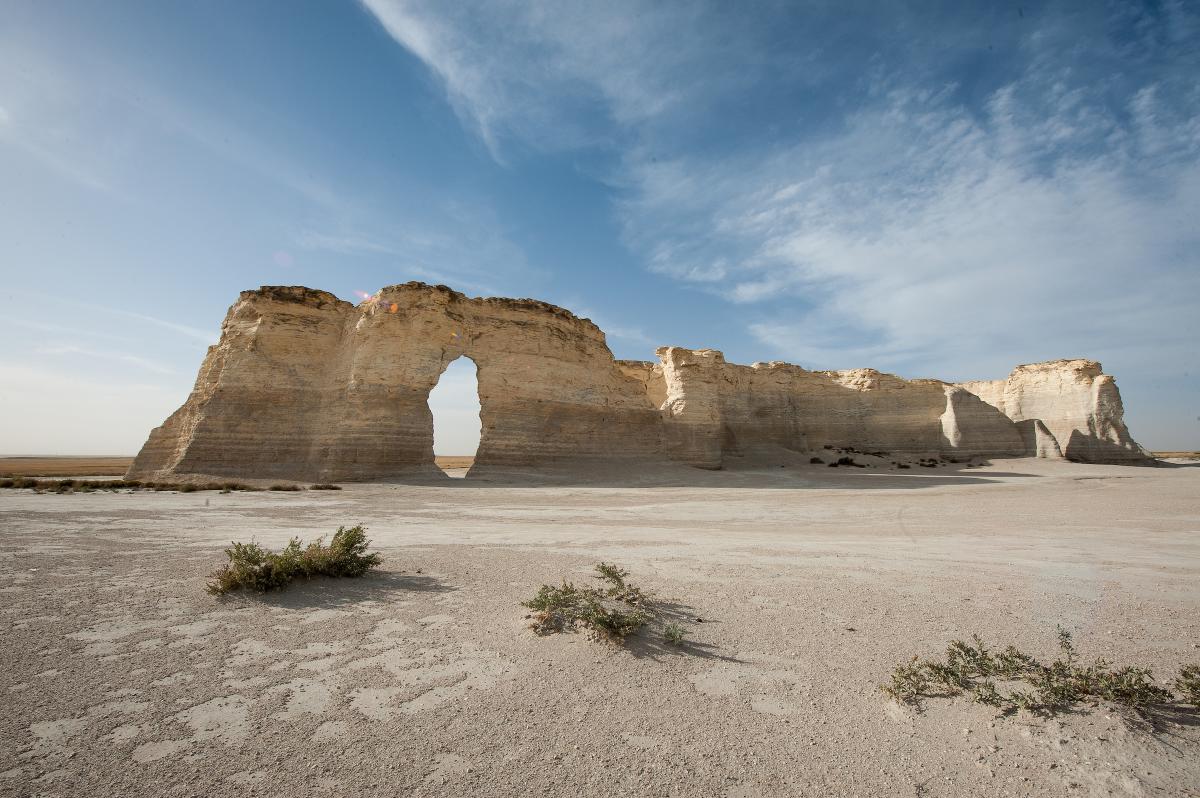 *If you have time, head on over to Keystone Gallery to see the museum, art gallery, and gift shop.
 
Day 3
Historic Lake Scott State Park to Mushroom Rock State Park
3-hour drive
The smallest, but one of the most unique, state parks in Kansas. The park is only 5 acres but boasts some of the most unusual rock formations anywhere. Resembling giant mushrooms rising above the horizon, the Dakota formations of Mushroom Rock State Park are the remains of beach sands and sediments from about 144 to 66 million years ago. Sandstone and sedimentary rock are held together by natural cement. The concretions that makeup Mushroom Rocks are cemented calcium carbonate. The largest rock measures 27 feet in diameter.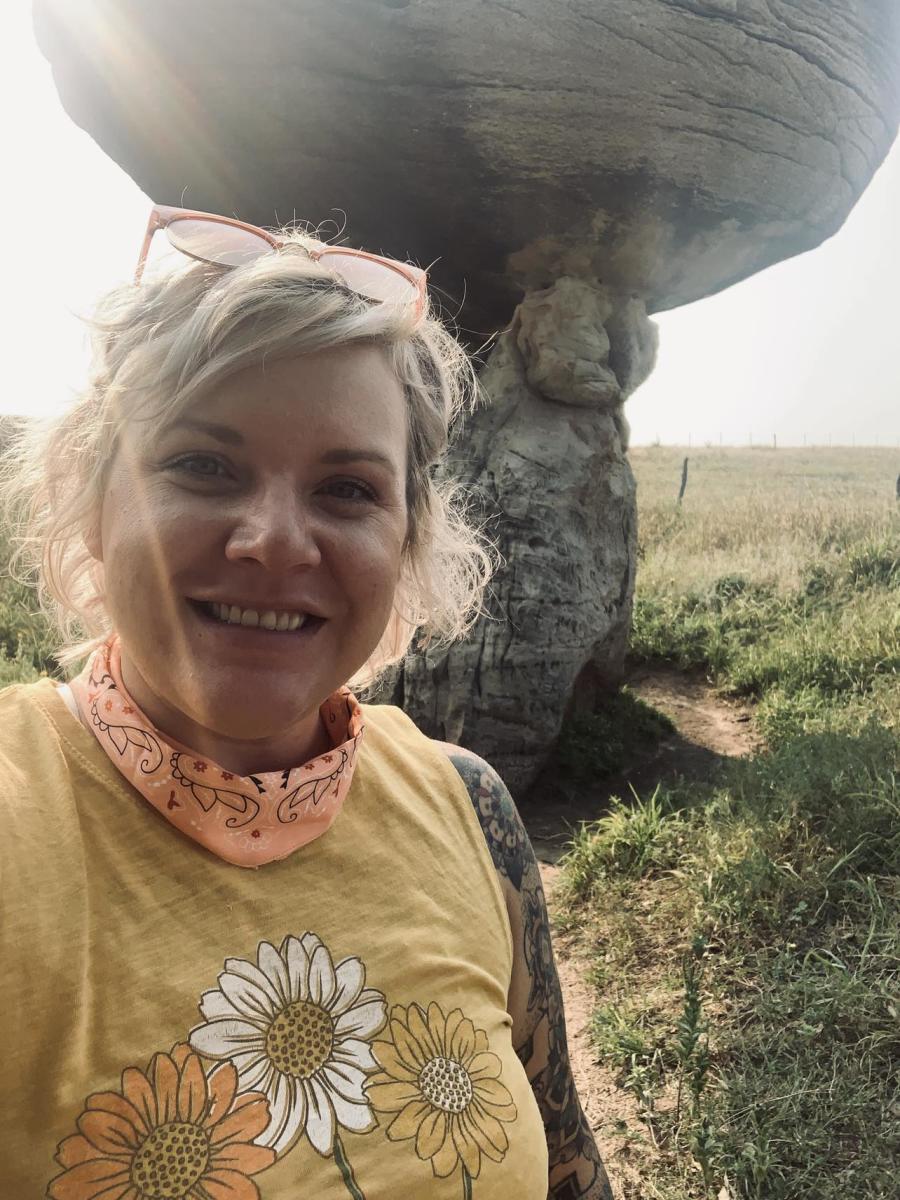 Mushroom Rock to Topeka
2-hour drive
Tucked into the Smoky Hills region in the north-central part of the state, the mushroom rocks are natural Dakota rocks, which are the remains of beach sands and sediments of the Cretaceous Period.
Order a FREE 2023 Travel Guide