Wind and water carved the rocky wonders and deep-cut canyons of this rugged region.
Unpaved roads lead to astonishing phenomena in Kansas. Seuss-like towers appear on the horizon when traveling between Oakley and Scott City, but a closer look reveals the 70-foot-tall Niobrara chalk outcroppings known as Monument Rocks. Journey west to Little Jerusalem Badlands State Park, where the state's largest chalk formation reveals ancient stories. North of St. Francis, the plains abruptly yield to a strip of yucca-studded canyons comprising Arikaree Breaks. Beyond this natural trifecta, small towns serve up hospitality and history lessons to cater to the most curious explorers.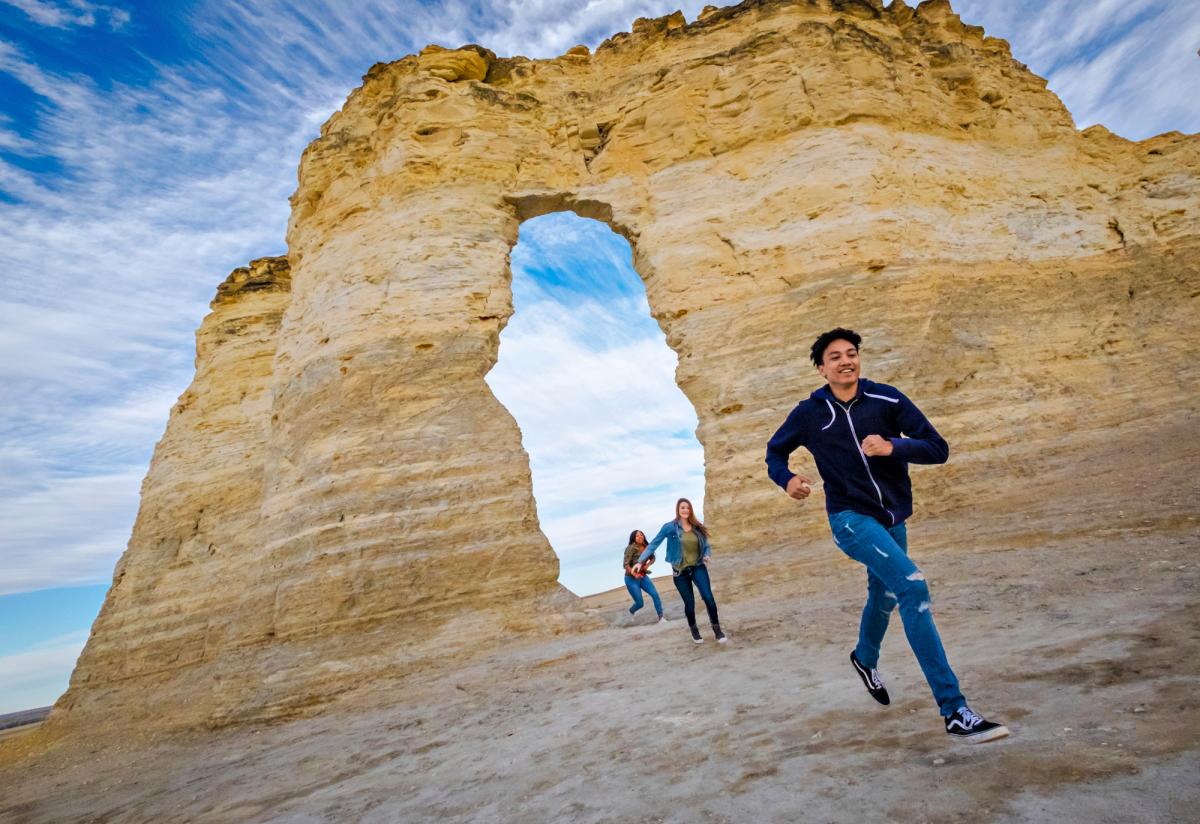 Photography by Kansas Tourism 
Stories of sea creatures, pioneers, entrepreneurs, and the last Black settlement west of the Mississippi defy expectations.
A replica of a Butterfield Overland Despatch (sic) stagecoach reveals the cramped ride that gold fever-stricken passengers endured when traveling west on the Smoky Hill Trail.
 
Kids beam with joy watching five model trains chug along a quarter-mile track, crossing bridges, passing by a waterfall, and winding through a village and a 57-foot-long mountain range. 
 
Fick Fossil And History Museum
Vi Fick used thousands of locally found fish bones, shells, fossils, and shark teeth to create intricate folk art displayed near fossils of extinct aquatic reptiles. It all adds up to proof that Kansas wasn't always landlocked. 
 
A dumbbell forged for Gen. George Armstrong Custer remains at this former garrison established to protect railroad construction workers, traders and settlers traveling through the area.
 
No hiking is needed to reach the highest point in Kansas, where the ranch cows' occasional "moos" echo in the otherwise quiet pasture under vast skies. Peek at guest book signatures from around the globe.
 
Nicodemus National Historic Site
Hear LueCreasea Horne, a sixth-generation descendant of the town's founders, share how this community of 20 (or so) residents became the first Black settlement on the western plains following the Civil War. The Visitor Center's main floor, the church, and the Roadside Park's portable restrooms are wheelchair accessible.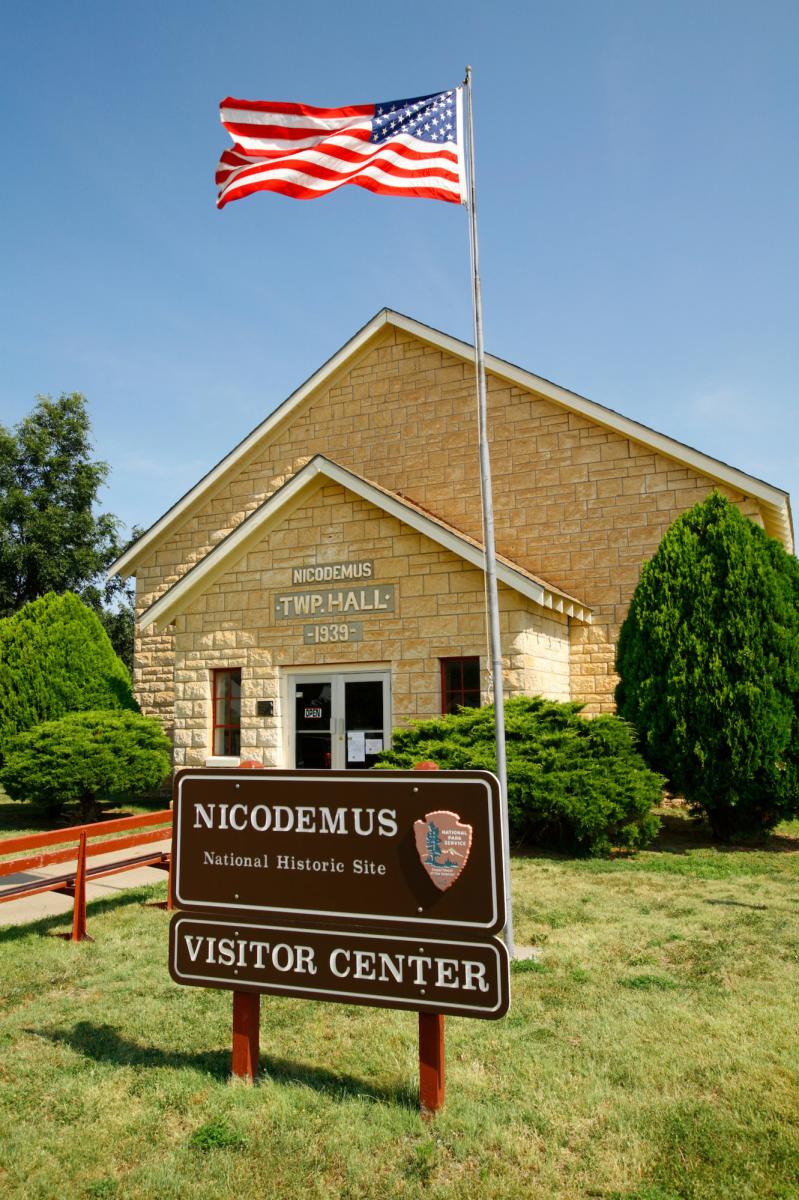 Photography by Harland Schuster
 
With countless yards of garland, decorations crafted by townspeople, and thousands of lights, WaKeeney celebrates Christmas in style. The season lingers all year in this town where candy canes lead into the alley-wide North Pole Park, complete with props for taking selfies. 
Walter P. Chrysler Boyhood Home And Museum
Shooting marbles, delivering milk, and helping build this family home occupied a young Walter Chrysler's time before he became a self-taught engineer and pioneer in the automobile industry.
Beef-country staples (steaks, barbecue, and a polarizing delicacy) join forces with chic cocktail bars.
 
HAYS
Big Smoke Barbecue
Big Smoke Barbecue's succulent meats are smoked for more than 12 hours. Choose one of four homemade sauces, then top your meal off with a treat from the soda fountain. 
Gella's Diner And Lb. Brewing Co. 
Typically a hand-held food, bierocks here come smothered in creamy cheese sauce; order it with an award-winning brew, like the Oatmeal Stout. 
Sushi in Kansas? You bet. And this spot offers some of the best around. Try the Kansas Roll, covered in panko, deep-fried, and topped with eel sauce. 
 
Bicycles and toy wagons hang from the ceiling in this neighborhood bar and grill where chicken fried steak and Rocky Mountain oysters give diners a hearty and meaty taste of the heartland.
 
Small plates and locally sourced ingredients define this upscale showcase of the region's bounty. Try a bison steak entree with The Elephant's Signature Old Fashioned, jazzed up with house-made honey syrup.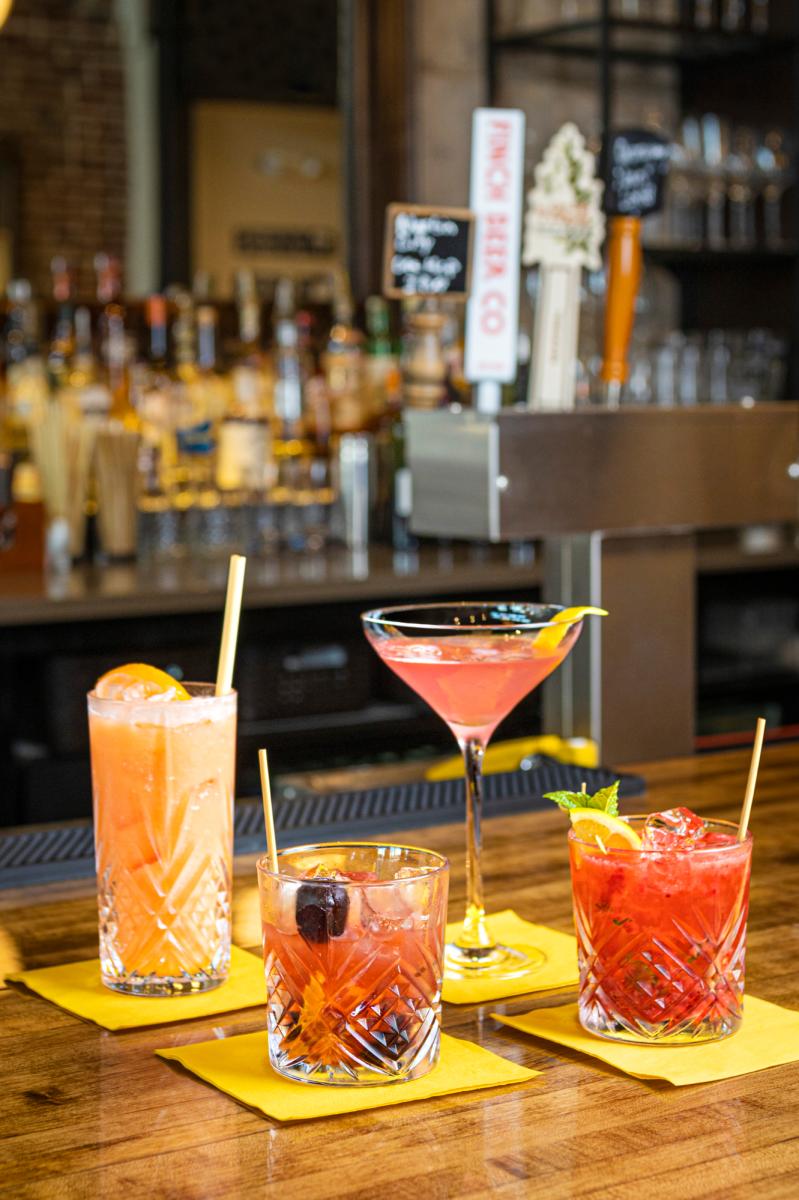 Photography by Zach Bauman
 
NICODEMUS
From April through October, visit this cafe-within-a-home for ribs smothered with in-house seasoning, barbecue beans, and potato salad. Save room for a decadent peach cobbler. 
 
No passport is required to get a swanky taste of Europe with intimate seating and a limited menu of small plates. Unique cocktails, espresso drinks, and music stars in this restaurant are influenced by the nightlife in Berlin.
 
WAKEENEY
Shiloh creates wines made from mostly Kansas grapes. Sip a glass or two inside the gabled barn or on the chicken coop's covered patio.
 

Photography by Doug Stremel 
A former church and century-old homes provide plenty of nostalgia to enjoy before lights out.
 
HAYS
Once owned by a buffalo hunter, this 1893 limestone home features a wraparound porch for guests to unwind. Spend the night in two-bedroom suites with modern amenities—right in the heart of downtown.
 
WAKEENEY
For a spiritual experience, spend the night in a church with stained-glass windows and a cathedral ceiling. The resurrected Kirch Haus welcomes up to 14 people and includes a gourmet kitchen with a central island made from the church's altar.
 
Mt. Sunflower Bed And Breakfast
Sleeping in the church is encouraged at this former house of worship built in 1922. Wake to homemade breakfasts or a workout at the Wallace County Recreation Center (located in the basement). Two of the eight guest rooms include a living room and kitchen. 
 
The Spencer House Bed And Breakfast
Soak up the soft music and candlelight as you tuck into breakfasts of crepes, souffles, and omelets served on fine china. Each bedroom showcases a different theme in the 100-year-old Craftsman-style home. Or stay in the carriage house with two bedrooms.
DISCOVER THE OTHER FIVE ADVENTURE-FILLED REGIONS OF KANSAS IN THE 2023 OFFICIAL KANSAS TRAVEL GUIDE.
Let your journey guide you here, the place that's perfect For The Curious.