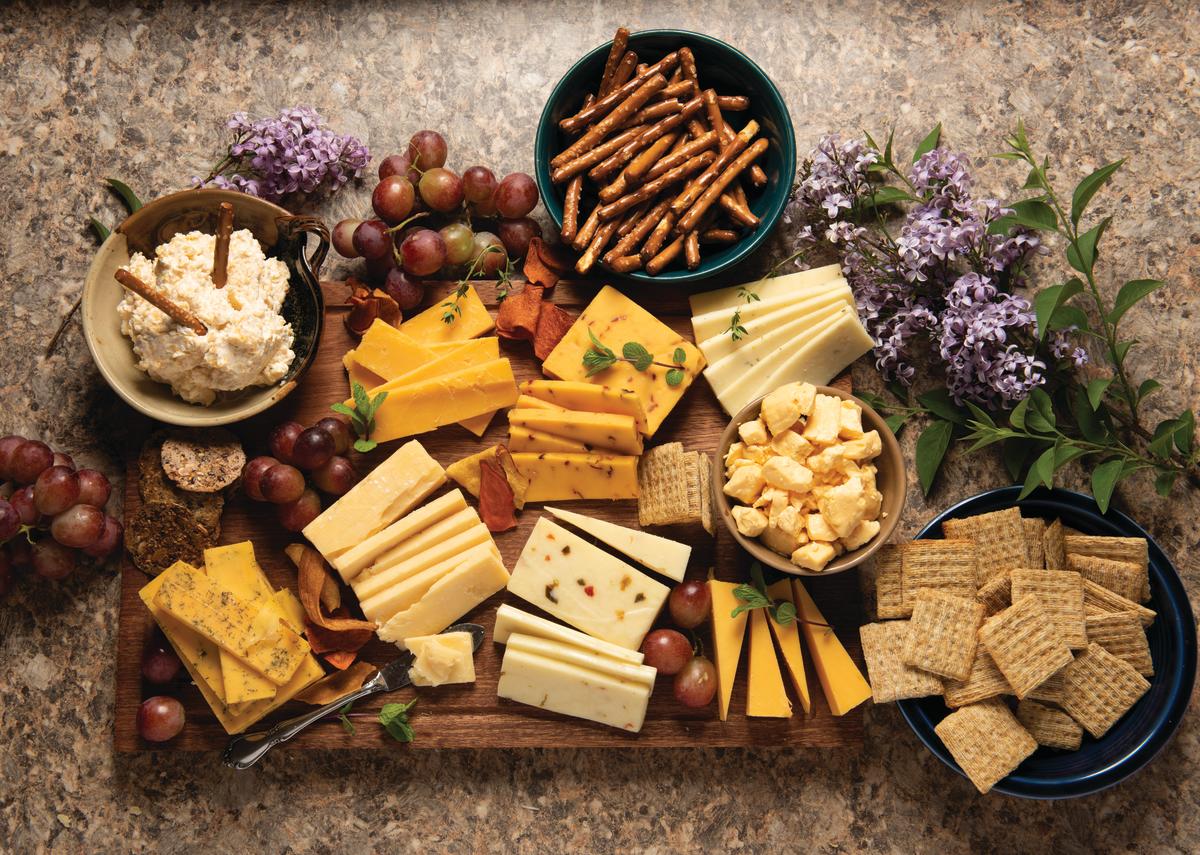 Charcuterie boards are ideal for entertaining and the perfect way to showcase a selection of farmhouse cheeses. Choose cheeses with a variety of colors, textures, and flavors. Fresh curds will offer a mild taste and create a "squeak" when eaten. Cheddars, available in white, pale yellow to yellow-orange colors, offer a smooth, firm texture and intensities that range from mild to sharp. Also include cheeses flavored with herbs and vegetables. To allow the full flavor of natural cheeses to shine through, remove them from the refrigerator about 30 minutes prior to serving, permitting them to come to room temperature. Add in meat slices, crackers and fruits to complete the board, along with this beer cheese dip.
Beer Cheese Dip
Yield: 3 cups
Ingredients
•     2 (8-ounce) packages cream cheese, softened
•     1 (1-ounce) package ranch dressing mix (equivalent to about 3 tablespoons)
•     8 ounces Wiebe sharp cheddar cheese (2 cups), grated
•     ½ cup+ light-colored beer (non-alcoholic beer works, too)
Directions
1.    With an electric mixer, thoroughly mix the cream cheese and ranch mix; add Wiebe grated cheese.
2.   Add ½ cup beer; if mixture is too thick, add a little more.
3.   Refrigerate until ready to serve. Refrigeration allows flavors to meld, and the mixture also becomes firmer.
4.   Remove dip at least 30 minutes before serving so the mixture is spreadable and full flavored.
This recipe was featured in the article "Taste of Kansas: Making Cheese with Jason Wiebe Dairy"