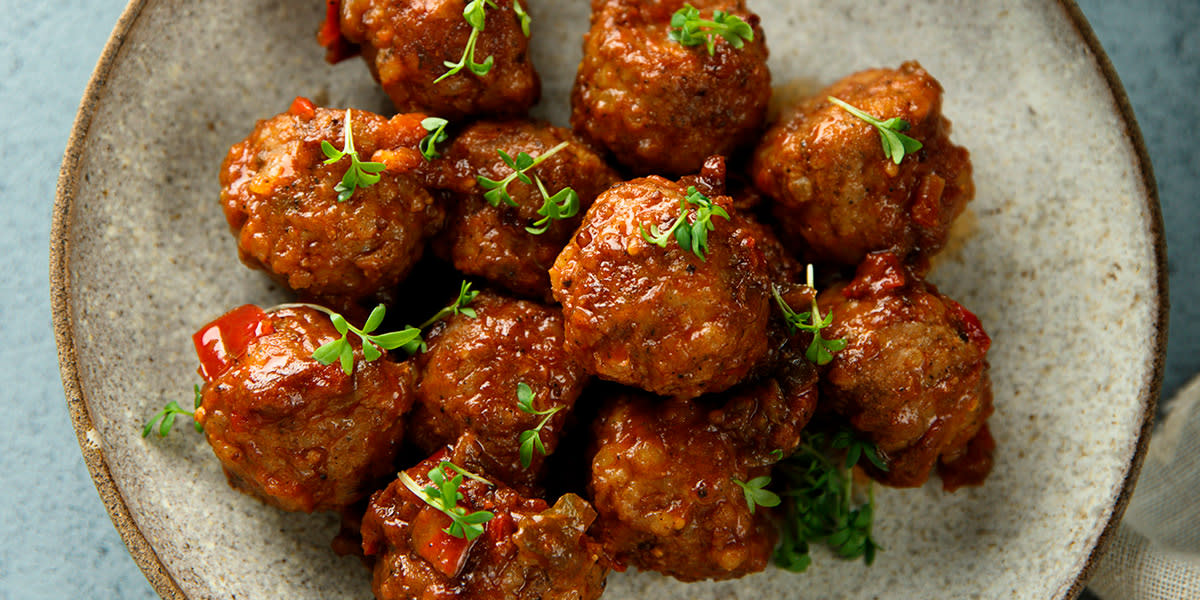 This recipe was included in the Feast on History feature. 
 
Ingredients
•           1 pound hamburger
•           1 egg
•           10 saltine crackers, crushed
•           2 teaspoons garlic seasoning salt (such as Lowry's)
•           ½ teaspoon each salt and pepper (or to taste)
 
Directions
Mix all ingredients and roll meatballs to about 1½ inches in diameter. Brown meatballs over medium heat in a frying pan coated with oil. Once browned, place meatballs in a slow cooker with a bottle of Carper's BBQ sauce and let cook for 1½ to 2 hours on high before serving.
 
This recipe was featured in "Feast on History" celebrating the 100th anniversary of  Carper's BBQ Sauce.