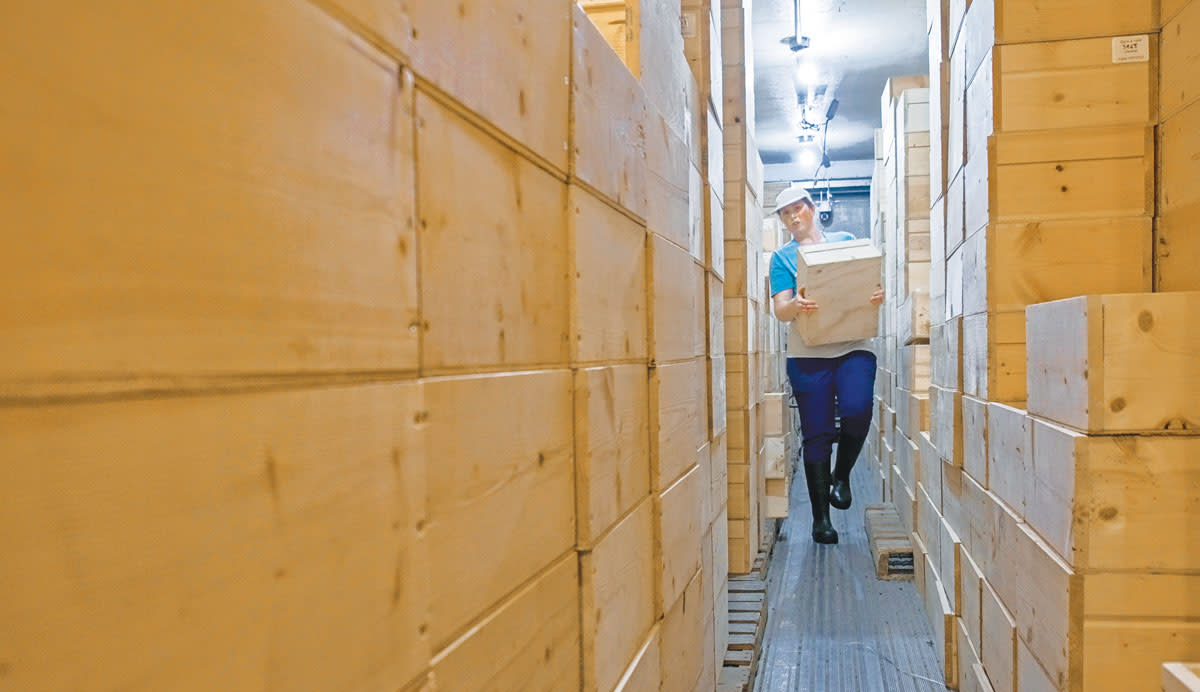 Photography by Dave Leiker
On a third-generation farmstead near Durham, Jason and Sheri Wiebe—with the help of their herd of dairy cows—are creating cheese varieties that have won international attention ever since their Eleanor's Jalapeño Cheddar took second place in the Flavored Natural Cheese Class at the 2006 World Dairy Expo.
Wiebe Dairy began making cheeses about 22 years when Jason began looking for ways to expand the market for the milk from his dairy herd. Sheri, who grew up in the dairy region of Manitoba, Canada, suggested that cheese was the logical choice.
To get started, the couple visited the cheesemaking lab at Kansas State University, then bought books and began experimenting in their farm kitchen. "We made five pounds of cheese almost daily and sold it through word of mouth," Sheri recalls. While they started with pasteurized cheeses, they eventually added raw-milk cheeses, which continue to be popular with customers.
"There's a huge market for raw-milk cheese," Sheri explains.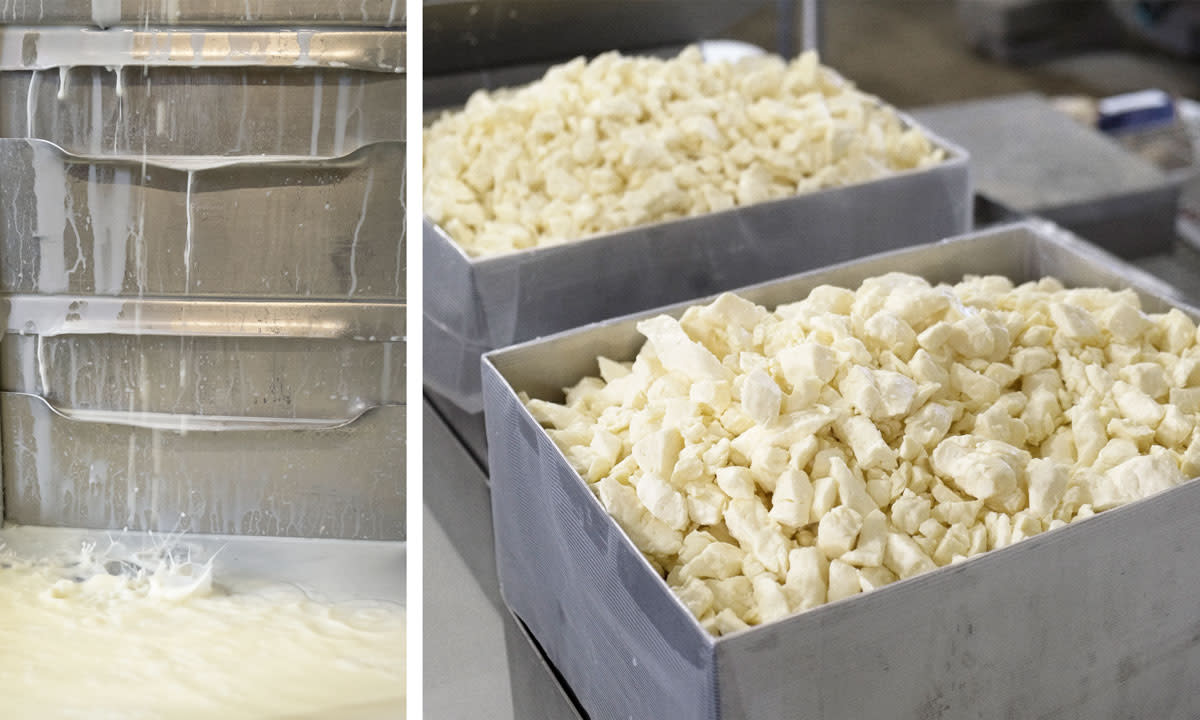 Aged for at least 60 days and at controlled temperatures, the raw-milk cheese is not subjected to the pasteurization process, which some believe kills off helpful bacteria that aid in digestion. Licensed through the Kansas Department of Agriculture, the dairy can advertise their raw-milk cheese and sell their cheeses to grocery stores, specialty markets, farmers markets and wholesalers. Cheese can also be sold out of state.
Whether natural or pasteurized, cheddar is the Wiebes' most popular variety. They sell cheddar in mild, medium or sharp, and with several flavor varieties, including their bestseller, Cottonwood River Reserve. This pale yellow cheese—unique to Wiebe Dairy—takes its name from the river that runs through the farm. The Wiebes describe its taste as "new age" cheddar made from raw milk. Aged for up to a year and a half, its flavor is intense, slightly sweet with a citrus note while its texture includes whitish spots of tyrosine crystals that add crunch. Those crystals may taste salty, but they are amino acid clusters that are indicative of a well-aged cheese.
Other tried-and-true Wiebe cheese flavors include Cajun, smoky southwest chipotle, dill weed, garlic and herb, and garden vegetable.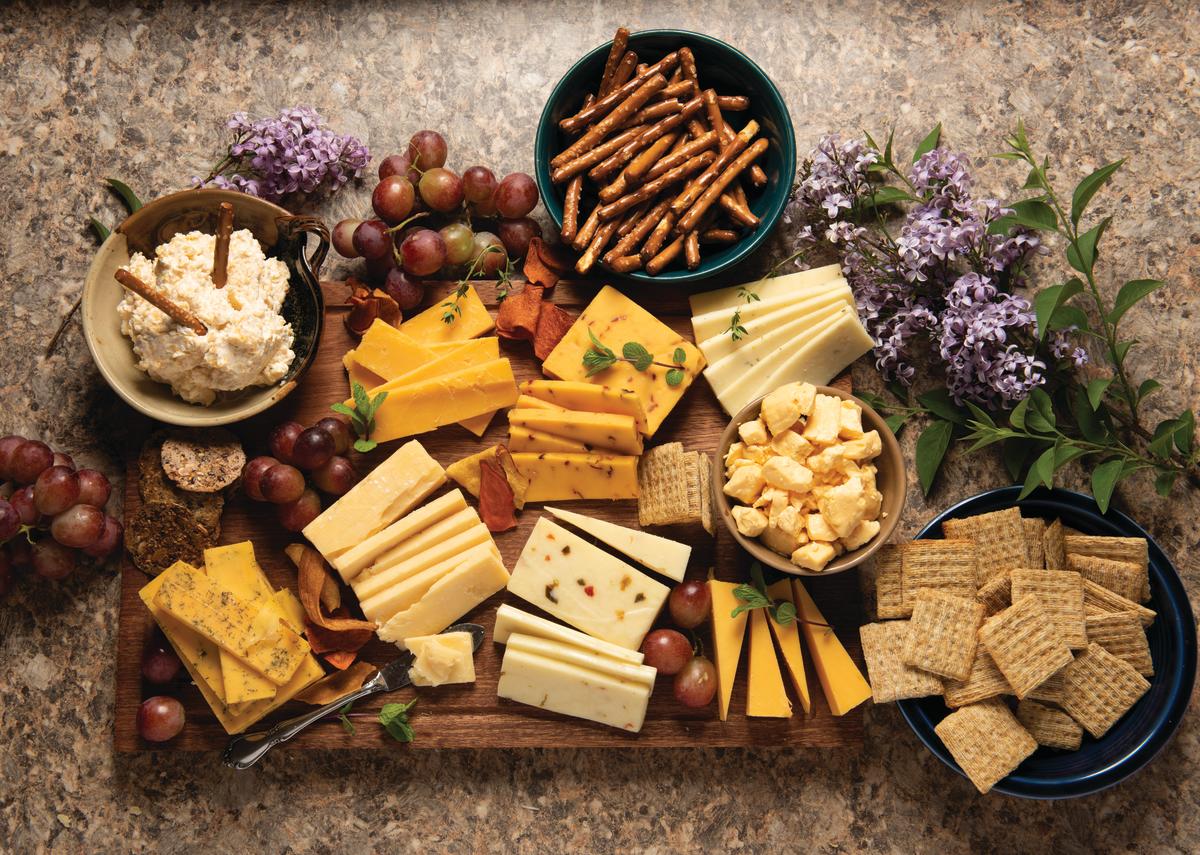 Fans of their cheese include the Sexton family of Abilene. Jan, who leads a team that works at KU Medical Center, was happily surprised to find Wiebe cheese on the menu at Room 39, a restaurant just up the hill from the hospital. She said, "I noticed their steak bowl salad had Wiebe cheddar cheese, so I ordered it and it was amazing. Now my whole team is hooked on it too." She added that her son, Collin Sexton, discovered Wiebe cheese on the appetizer menu at an upscale restaurant in Boston. "He told his friends they had to order it because it was made on a dairy just down Highway 15 from where he grew up."
The Process
Though cheesemaking is an ancient craft, modern artisans such as the Wiebes rely on a range of equipment and procedures to ensure safe and consistent production, verifying the pH levels and temperatures at every step. Here's an overview of how the Wiebes create their cheddar cheese.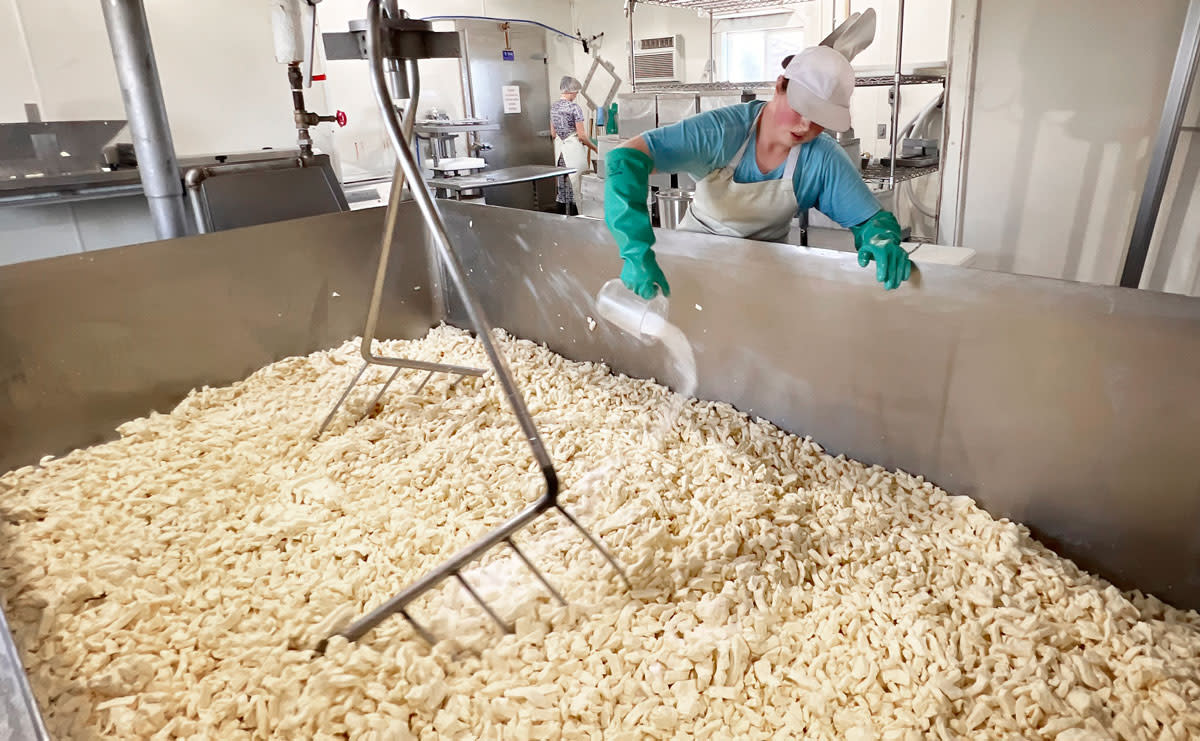 STEP 1: A bacterial starter culture is added to a large vat of hormone-free milk. At this stage, the mixture ripens, and the culture breaks down and digests lactose, releasing lactic acid that helps create flavor in the cheese. Natural coloring, if used, is added.
 
STEP 2: Non-animal rennet is added and allowed to set until the milk has a pudding-like consistency.
 
STEP 3: Stainless steel harps cut the curd into squares.
 
STEP 4: Heat is slowly applied, and the whey begins to come out of the curds. (Whey expelled from the solid cheese is fed to the cattle, part of a nutritionally balanced ration.)
 
STEP 5: Food-grade salt and flavorings, if used, are added.
 
STEP 6: Once set, the cheese is cut and put into forms that are placed in a large commercial press that applies pressure overnight.
 
STEP 7: Cheese is sealed and placed in custom-made Amish boxes that are labeled and moved to either short- or long-term climate-controlled storage.
 
STEP 8: The cheese ages according to variety (3–6 months for mild, 6–12 months for medium, 12–18 months for sharp and more than 18 months for extra sharp). After this, the cheddar is cut into small blocks, sealed, labeled and distributed.
Jason Wiebe Dairy
Location: Durham
620.732.2846