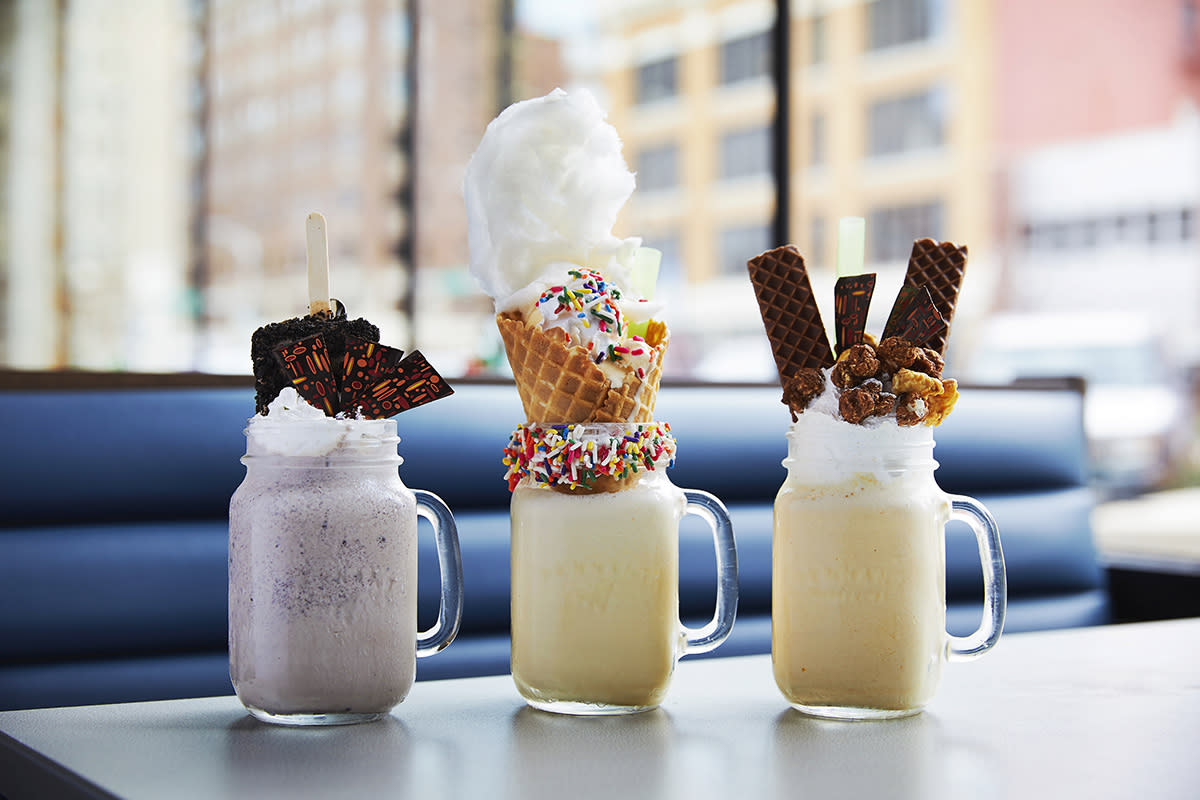 When the youngster's bowling ball spins down the lane and takes out every pin, her parents put down their burgers to cheer the strike from their table at The Pennant in Topeka. With four bowling lanes and over 30 vintage arcade games like Pac-Man and Skee-Ball, this downtown dining establishment features a menu that reflects the game atmosphere.
 "Our goal is for our guests to come in and have as much fun as they can," says Todd Renner, The Pennant's general manager. "We go a little over the top and add a little extra on everything we do here," Renner says.
The popular Bourbonator Burger features smoky Gouda cheese, caramelized onions, and bourbon-bacon jam. Fries come smothered with options like jalapeño cream cheese, bacon, and pickled jalapeños. And of the unconventional desserts, the Over the Rainbow Shake triumphs with ice cream piled into a waffle cone and topped with coconut cotton candy, sprinkles, and whipped cream.
"The kids love it," Renner says. "We take the shake out to the table and watch their eyes brighten up."
This approach reflects a growing family restaurant trend called "eatertainment," the winning combination of food and games offered by other Kansas venues.
Pittsburg's Cosmic Castle Soda Shop and Arcade, home of classic coin-operated games, offers more than a dozen beef hot dog topping combinations, including the Steve Dog with barbecued chicken and bacon.
And in Lawrence, RPG (Restaurant, Pub and Games) provides over 1,000 board games such as Monopoly or Codenames for patrons to play as they enjoy menu items like the Vegan General Tso's (tempura cauliflower, vegetable fried rice and furikake).