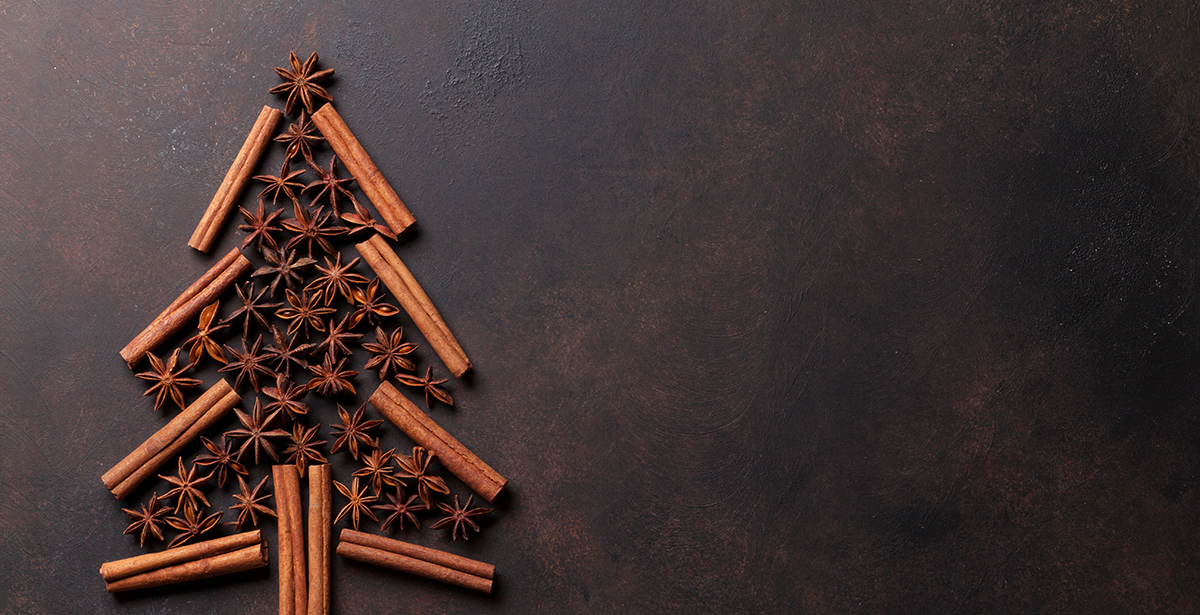 The dainty, big-flavored cookies we now call "peppernuts" were originally baked in European kitchens as a part of yuletide celebrations. Germans called them pfeffernüsse, the Dutch knew them as pepernoten, and the Danes served them as pebernødder. Kansans began eating them thanks to another culture. According to information at the Harvey County Historical Museum in Newton, "baking peppernuts became a tradition among Mennonites living in Russia, and when they immigrated to Kansas in the 1870s, they brought their recipes with them." Those cherished recipes continue to be used in homes, churches and commercial kitchens across Kansas.
The Peppernut Factory
Tim Bauer, owner and operator of The Peppernut Factory, describes his Tecumseh enterprise as a micro-bakery. "It's a relatively small-scale operation with all peppernuts produced by hand," he says. Some of his recipes are traditional, but like early bakers who adapted recipes based on available ingredients or created their own specialties, Bauer has crafted what he calls "fun and quirky flavors."
Baking year-round, Bauer creates peppernuts for every season and reason. At any given time, his flavor offerings could include cherry chocolate, chocolate swirl, banana nut, pistachio almond, Kansas sunflower or savory varieties such as Stilton cheese, or pesto-presto, which he recommends as a garnish for stew. Spring and summer peppernuts are flavored with rosemary, lavender, herbs and other edible flowers. There are shoofly pie peppernuts, reminiscent of a Pennsylvania Dutch pie, or for the brave, vampire kisses—loaded with cinnamon, ghost peppers and scorpion peppers. Bauer describes them as "the little peppernuts that bite back!"
Bauer based his business on his father's hobby of baking up batches of what he called "Eddie's Wine Peppernuts."
"The recipe I use today is almost identical to my dad's," explains Bauer, "but I use Kansas products, locally produced white wine and local, indigenous sand plums."
Always on the lookout for a new twist, Bauer is currently working on recipes that will add a heaping measure of history to some of his batches of cookie dough. "I began to wonder what would satisfy a sweet tooth of historical figures like Cleopatra or Alexander the Great." After consulting his vast cookbook library, including historical cookbooks that date back to 1390, he's experimenting with additions that range from chopped walnuts and almonds, honey, cinnamon and cloves, figs and mangos.
The Peppernut Factory produces peppernuts in a rural commercial kitchen at Prairie Meadow, 7321 S.E. 45th St., Tecumseh, Kansas, 66542 | 785.379.8848. Tim Bauer's peppernuts are available periodically at this unique establishment that offers multi-course teas along with culinary herbs, homemade jellies, and collectibles; Prairie Meadow even offers nature walks by appointment. Tim's peppernuts are also sold online via thepeppernutfactory.com, or by phone (785) 215-7513.
Main Street Café
Commercial peppernuts are also produced in several other locations across the state. Main Street Café in downtown Durham offers peppernuts reminiscent of those baked by the Mennonites who settled the area. However, according to owner Wendell Wedel, the café now uses an automated process to create its little cookies that range in size from ½ to 1½ inches. Anise and cloves flavor the basic dough with spiced gum drops added to some batches. Dough is made in an 80-quart commercial mixer, 50 to 75 pounds at a time. It's then transferred to a large machine that automatically extracts tiny pellet-like shapes, approximately 10 at a time, onto large baking sheets. Peppernuts are baked all year, but during peak season, Christmastime, Main Street Café makes two to three batches per day.
517 Douglas Avenue
Durham, KS 67438
Open Monday–Saturday
6:30 a.m.–2 p.m. and Friday 5–8 p.m.
(620) 732-2096 | wedelcafe.com
Prairie Harvest
The original Kansas peppernut flavor can be tasted at Newton's Prairie Harvest, a natural foods market that prides itself on keeping alive a tradition brought to the Flint Hills by German Mennonites in the 19th century. This kitchen produces its own line of peppernuts available in-store or online that come in a range of sizes; varieties include traditional (made with anise), anise-free, and wheat-free.
601 N. Main
Newton, KS, 67114
Open Monday–Wednesday
10 a.m.–7 p.m. and Friday
10 a.m.–8 p.m. Thursday and Saturday 9 a.m.–5 p.m.
(316) 283-6623 | prairieharvestks.com
Home Ovens
Many folks across Kansas continue the tradition of baking the cookies from scratch. In Abilene, Jason Kohler learned to make peppernuts alongside his grandmother using an old family recipe that is flavored with anise seeds, ground walnuts and dates. Following her advice, "the smaller, the better," Kohler rolls his dough into pencil-thin ropes, yielding tiny cookies one-fourth inch or less in size. It is a time-consuming process, even more so since Kohler makes four to five batches during the holiday season. This home chef considers peppernuts a labor of love and looks forward to mailing off "a taste of family" to his siblings each year.
Concordia resident Rhoda Frasier grew up in a Mennonite home with a peppernut tradition. "Mother would always mix up a big batch of pfeffernüsse dough before Thanksgiving," Frasier recalls. "Once Thanksgiving dinner dishes were finished, out came the dough and everyone gathered around the table, rolling and shaping peppernuts." Guests left with a bag of freshly baked cookies and the family's Christmas baking was officially underway.
In Burdick, Diana Jost greets the holidays by mixing a batch of black walnut peppernuts. "They were my husband Clint's favorite. As a boy, he'd grab handfuls of peppernuts and put them in his pockets on the way to do chores." That recipe and many others are included in a treasured copy of Peppernuts, Plain and Fancy. Written in 1978 by Clint's first cousin Norma Jost Voth, the cookbook also chronicles the role those little nuggets played in families and communities from Russia to Kansas.
The continuation of this custom, whether in commercial or home kitchens, not only tells a story of tradition but also demonstrates how a simple little spice cookie is able to change and adapt, bridging the past and the present. In some ways, the history of peppernuts is the history of Kansas, and it continues to evolve, absorbing new ideas and baking traditions into each fresh batch.
The Peppernut Capital of Kansas
In Norma Jost Voth's 1990 book, Mennonite Foods & Folkways from South Russia, Volume 1, the author declares Hillsboro the Peppernut Capital of Kansas due, in part, to the fact that the First Mennonite Church in Hillsboro, at that time, made 500 pounds of peppernuts per year. Twenty-seven years after this title was conferred, church members are still cranking out peppernuts. Tim Frye, head of the baking committee for the past three years, says that they now make 600 pounds annually during a four-day bake. A group of volunteers mixes up 15 batches of dough per day, with each batch containing about 17 cups of flour, a quart of dark corn syrup, and anise powder as the predominant flavoring. However, the process has evolved from rolling and snipping to feeding the dough into a hand-cranked, commercial-sized machine that produces ready-to-bake dime-sized peppernuts. The baked peppernuts go into storage so that the flavors meld in time for Hillsboro's September Art and Crafts Festival.
Adding to the city's overall production, residents of Hillsboro's Parkside Homes also create peppernuts. Seasoned baker Elfrieda Funk and her husband, Marvin, former co-chairman of the First Mennonite Church's peppernut committee, now assist with baking projects at the retirement community. "It's a chance to socialize and brings back good memories of family times at Christmas," Elfrieda says. As residents roll and cut, they use the skills developed over a lifetime and exercise their fingers and hands in the process. Perhaps the biggest draw is the aroma of freshly baked peppernuts wafting through the air. "They can't wait to taste the first batch of those freshly baked cookies," she adds.
Quick and Easy Peppernuts
Ingredients
• 1 ½ cups granulated sugar
• 1 cup (2 sticks) butter or margarine
• 1 large egg
• 2 tablespoons white corn syrup
• ½ teaspoon anise oil (not anise extract)
• 3 ½ cups sifted all-purpose flour
• 2 teaspoons baking soda
• 2 teaspoons ground cinnamon
• 2 teaspoons ground cloves
• 1 teaspoon ground ginger
Anise oil is a pure essential oil extracted directly from the herbal plant anise or anise seed. Anise extract is made by combining a small amount of that essential oil mixed with alcohol to create a less intense flavoring.
Instructions
1. In a mixing bowl, beat sugar and butter together until creamy. Beat in egg, syrup and anise oil.
2.  In a separate bowl, sift together flour, baking soda, and spices. Gradually add to creamed mixture. Beat well.
3.  Take small amount of dough and on lightly floured board roll into dime-sized ropes. With sharp knife dipped in flour or cold water, slice rope into ¼-inch pieces and place on greased (or sprayed) baking sheet. A simpler method of cutting is to hold small portions of rolled dough in left hand, and with kitchen scissors dipped in cold water, snip off small piece of dough directly onto greased (or sprayed) baking sheet. Allow enough space for peppernuts to expand slightly.
4.  Bake in preheated oven at 350 degrees for approximately 7 to 12 minutes or until lightly browned. Cool. These peppernuts are very crisp and will last a long time if kept in airtight containers.
Recipe taken from Mennonite Foods & Folkways from South Russia, Volume 1, by Norma Jost Voth (Good Books, 1990) pp. 379–80. Reprinted with the author's permission.