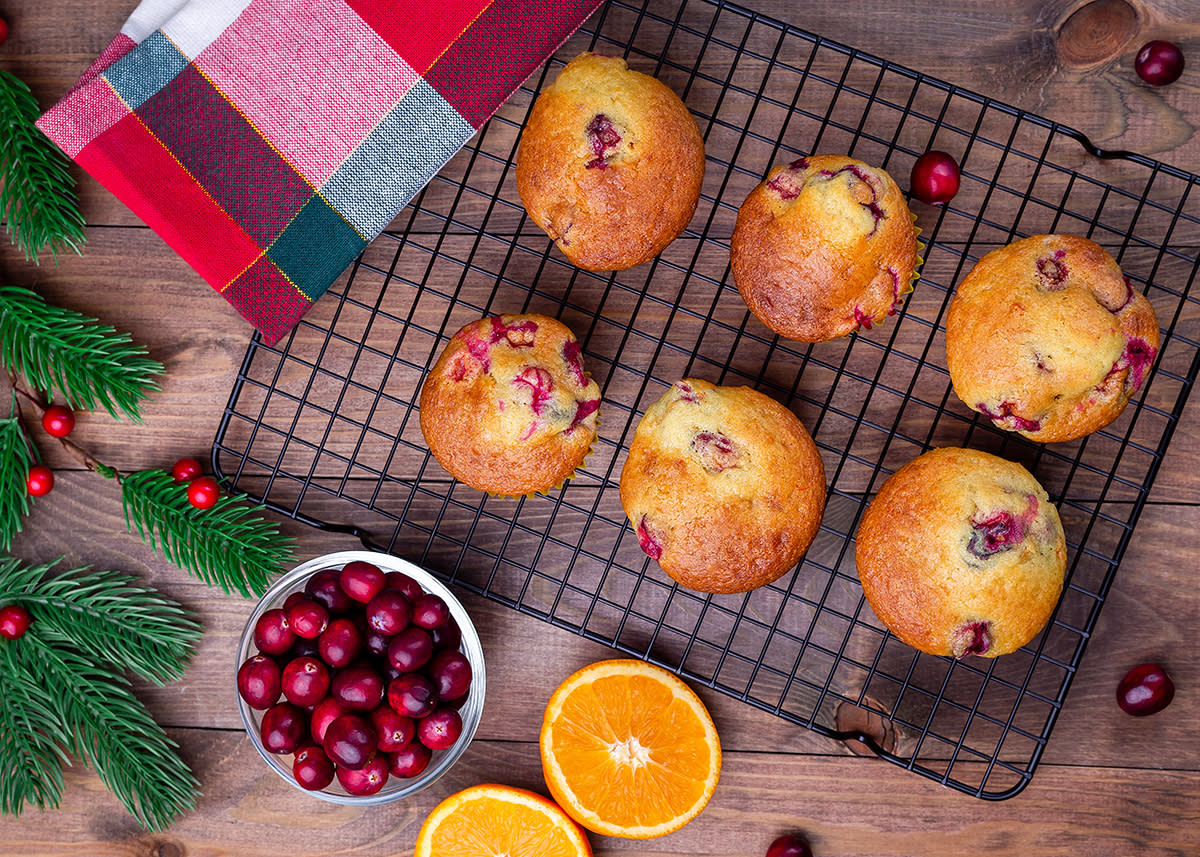 Recipe shared from WheatFields Bakery & Cafe in Lawrence
INGREDIENTS
Dry Ingredients
1 ¾ cup all-purpose flour
¾ tsp salt
¼ cup sugar
2 tsp baking powder (sift together or use a whisk dry mix well)
Wet Ingredients
In a separate bowl beat:
2 large eggs
Add to the eggs
3 Tbsp melted butter
¾ cup milk
¼ tsp pure vanilla extract
1 cup cranberries, fresh or frozen
(Wash fresh cranberries and dust with all-purpose flour to prevent them from sinking to the bottom of muffin tins)
Grated zest of one orange
Directions
Preheat oven to 375 degrees. Prepare muffin tin by greasing or lining with baking cups. Combine dry ingredients (flour through baking powder) in a bowl and mix with a whisk. In a separate bowl, beat eggs, melted butter, milk and vanilla extract until combined. Add dry ingredients to liquid ingredients and stir until moist. Stir in cranberries and orange zest. Fill tins 2/3 full of batter.
Bake muffins for 20 to 25 minutes. Let rest for 5 minutes in tins before removing.