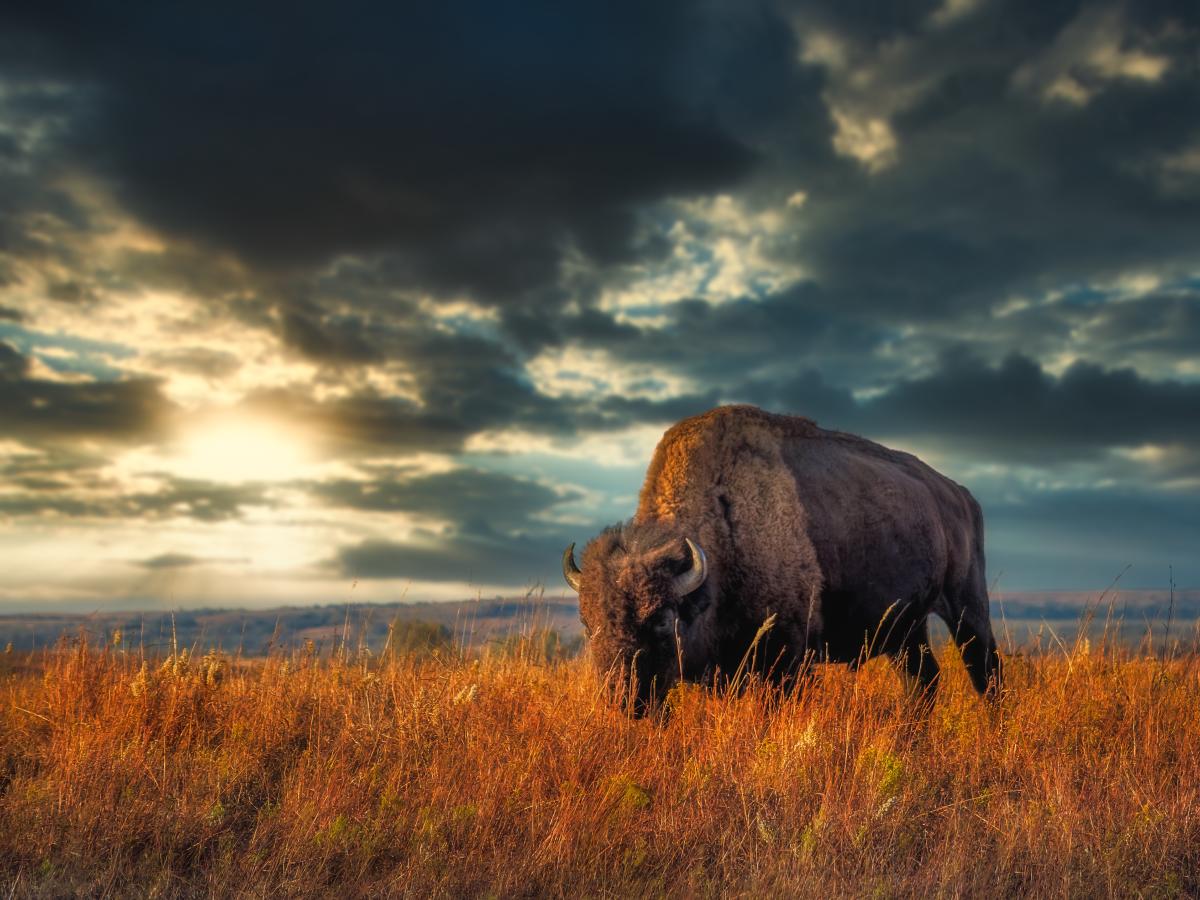 A conversation with KANSAS! photographers about their work and the iconic images of our home state.
Jeffrey McPheeters, whose work appears frequently in the "Gallery" section of our magazine, was born in 1955 to a military family at an Army hospital in Fort Still, Oklahoma. Five years later, his family had settled in Kansas, on a small farm near what is now Clinton Lake. McPheeters continues to live and work in this area, and the neighboring lake appears frequently in his portfolio, which emphasizes landscape and nature. McPheeters describes his role in creating these images as "a kind of recording artist who composes mostly transcribed originals, seeking a more poetic expression from both common and uncommon occurrences in nature and human activities."
KANSAS! Magazine: Tell us about the shot that got away.
Jeff McPheeters: Which day? The most recent one that comes to mind was mid-December at Loess Bluffs Wildlife Refuge in northwest Missouri. I was there with a good buddy to photograph bald eagles, and we were both training our cameras on a particular eagle, hoping it would take off. At one moment, I thought I'd make a change on my camera settings, but while I did that the eagle took off, and my buddy got one of the best series of a takeoff I've ever seen. To be fair, just a few moments later that same eagle, from another perch, did the same thing and I got that series, and my friend was adjusting his camera, so we were even for the score, although I do kind of like his set a little better. Wildlife is tough as it's much more unpredictable than, say, sports action.
KM: Tell us about your best chance photo taken in Kansas.
JM: That's easy: Eye of the Storm, a photograph of an active storm cell that created what looks like a human eye crying tears of lightning. It happened close to my home. It was just after sunset, but this huge storm cell was full of active ground strikes, so I set up two Olympus OM-D E-M1 cameras on tripods, each with an appropriately wide-angle lens to get the full storm system within the frame, and a remote trigger on each camera. I was careful to be sure the storm was not moving toward me and the lightning was a safe distance from me. I use something called "Live Composite" mode that Olympus has for some of their upper-tiered cameras, which is perfect for getting multiple lightning strikes collected over time without overexposing the scene. I had one set for 1-second intervals continuously and the other for 2-second intervals continuously, and I could watch the scene develop on the screen as successive strikes would be added to the image file. When the scene looked right with plenty of strikes, I'd stop one and restart it, then when it was going, I'd stop the other and restart it, etcetera. There was enough overlap in my process that both cameras got very similar results in this one 2- or 3-minute sequence of strikes.
KM: What are three Kansas locations that have significance for you as a photographer?
JM: 1) Clinton Lake, because I grew up on a farm and knew the roads here before the lake came in. It's a great wildlife and landscape spot for me, plus I love the peace and quiet. 2) The Flint Hills are my favorite destination spot for scenic beauty. I have shown friends from out of state my favorite stops out there, and they always want to come back again and again. 3) Wells Overlook in Douglas County has also been significant for me because the tower allows me to watch storms coming into the area and has helped me photograph some significant weather events.
KM: What have you learned from being a photographer that you wouldn't have learned otherwise in life?
JM: I think for me, photography has been a way to bridge deeper connections between myself, the outdoors and other people who may come from very different backgrounds but who appreciate the wonder and majesty of nature.
KM: What is the most common photography advice that you share with new photographers?
JM: The only photographer you should compare yourself to is the one you used to be.