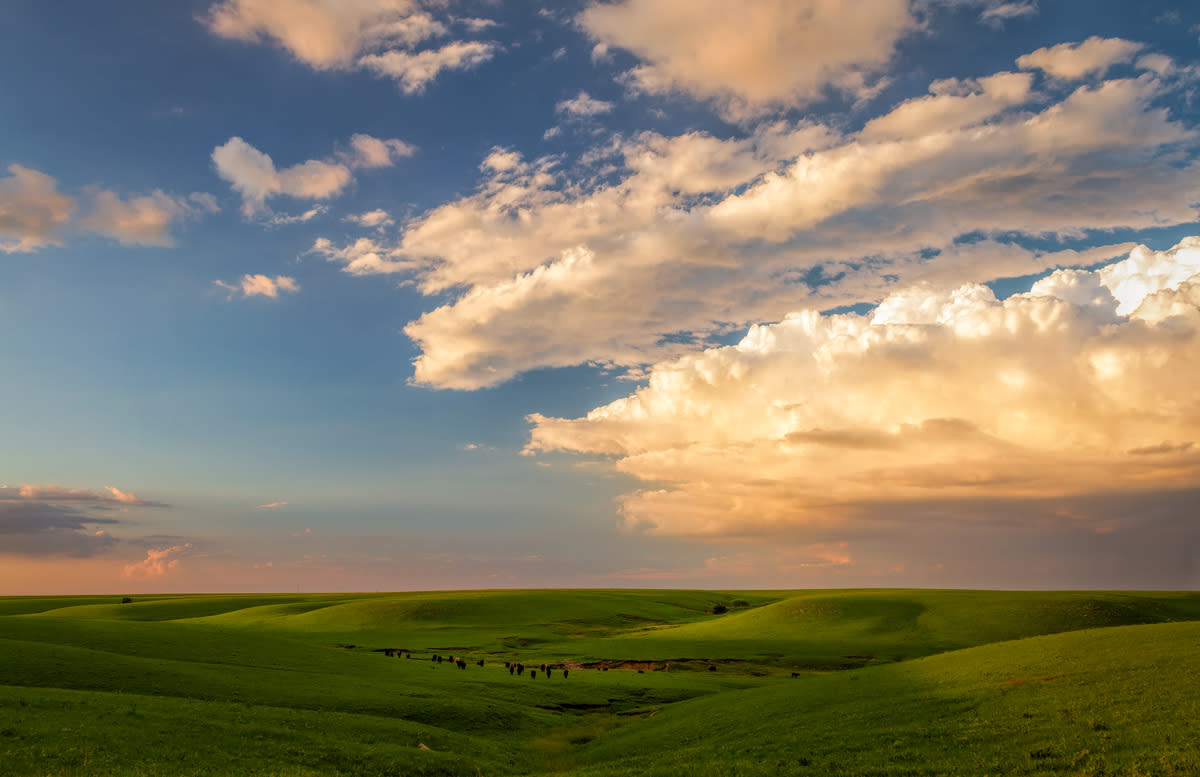 Scott Bean
 

Based in Manhattan, Scott Bean is a Kansas landscape and nature photographer, often with a focus on the Flint Hills area. As a lifelong Kansas resident who has lived in different areas across the state, Bean enjoys photographing Kansas landscapes and showcasing their unique features. The chalk formations in western Kansas, the Gypsum Hills, and the Flint Hills all hold special connections for Bean. The beauty and tranquility of the wide-open views of Kansas prairies and the changing light... are what Bean aims to highlight in his photography.

 
What was the moment you wanted to become a photographer? How old were you at the time?
I really got serious about photography when I was in graduate school, probably when I was 25 or 26 years old. I spent a lot of time outside when I was growing up, and I found that I really missed that. Nature photography was initially an outlet for me to get back outside and roam around the countryside.
What was your first camera? What did you like about it? My first camera was a Canon Rebel film camera. It was inexpensive but had good features for landscape and nature photography and was easy for me to figure out how to use.
What is your favorite Kansas landmark to photograph?
I know it isn't a specific landmark, but I would have to say my favorite area to photograph is the Flint Hills. I love the textures and shapes of the Flint Hills and the vibrant greens of spring when the grasses are coming back to life, the wildflowers that bloom from early spring to fall and the beautiful colors of the prairie grasses in fall.
Scott Bean
 
Tell us about your best chance photo taken in Kansas. Where was it? How did it come about?
I was out photographing a beautiful foggy fall morning and was driving towards some distant fog when I crested a hill and saw an incredible scene at the bottom of the hill. The rising sun was shining through a tree and the fog. It was amazing. I grabbed my camera and ran over to the scene and only had time to take a few photos before the sun had moved enough that the scene completed changed. If I had driven by just a few seconds later I wouldn't have been there to see this magic moment and get a few photos of it.
What have you learned from being a photographer that you wouldn't have learned otherwise?
Photography has helped me to be more aware of the world around me, especially the natural world. I wouldn't have noticed or experienced many of the things I have since I first picked up a camera. Photography has definitely helped me be more mindful and more present and less on autopilot.
What was your favorite photoshoot of your entire career?
My Dad [pictured above] and I share a passion for photography and have been able to go out shooting together on several occasions. I will always be very grateful for those times and anytime I've been out with Dad has been a "favorite photoshoot."
 
See more of Scott's work on his website.