The swish of pages turning. The faint smell of paper and ink as you crack a cover open for the first time. The magic of books can take you anywhere, but a great bookstore can be a destination in and of itself. An appreciation of books, old and new, has been ingrained in my soul as a librarian's daughter, but I know that I'm not the lone admirer of the written word in this Sunflower State. Kansas is home to some spectacular bookstores, but it's also home to locations that many bibliophiles may have already explored in the pages of a book but not in real life.
Book Stores and More in Kansas
I've assembled the ultimate Kansas road trip for booklovers to celebrate National Read-A-Book Day on September 6. You'll find a mix of some of the best independent bookstores in Kansas with attractions that have inspired (or been inspired by) some of our most treasured American tales.
In a town full of history and great antiquing, Rivendell Books is a great place to explore the literary universe. Their historic storefront is located on Broadway Street, blocks away from some of the best antiquing Abilene has to offer. They offer new and used books with fiction, non-fiction, sci-fi, fantasy, mystery, YA, westerns and children's genres all represented. They also have a great assortment of puzzles, a perfect addition to any restful getaway!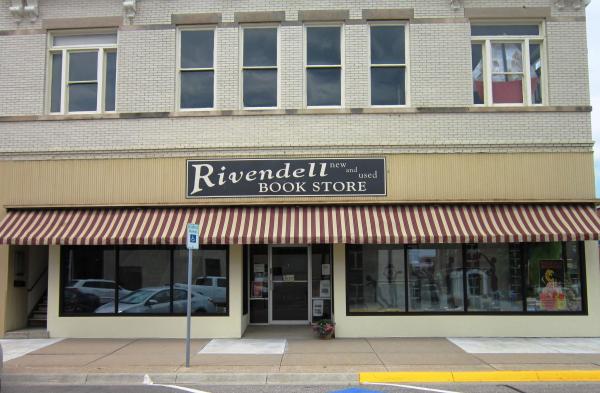 Fans of Laura Ingalls Wilder's book series will love this museum! You'll find a replica of the Ingalls Family's 1870 cabin at the original site of the home. You and your family will be able to discover the pioneer way of life as you make your way through the cabin, authentic one-room schoolhouse and the original post office from nearby Wayside, Kansas. It's also a great opportunity to have conversations with your young ones about the triumphs and shortfalls of the pioneer spirit, including the complexities of dated cultural attitudes. Be sure to read the books, and maybe even binge the tv series, ahead of time to get the most out of your visit.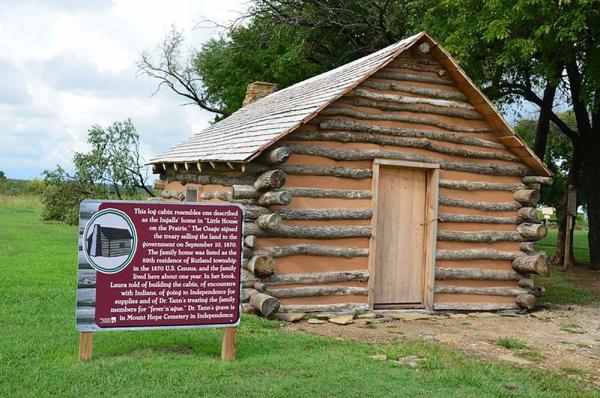 The books aren't the only things with stories to tell in the Raven Book Store! This independent bookstore has become known for its online small business and social advocacy efforts, including a collection of activist 'zines', small one-topic publications that they produce and distribute through their storefront and online operations. The Raven is also home to two store cats, Dashiell and Ngaio, who would be happy to help you in your search for excellent reads.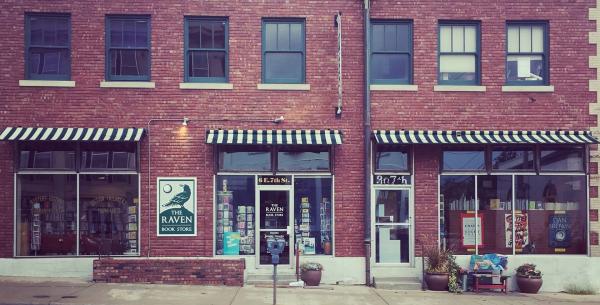 How many Wizard of Oz references will Kansans hear in their lifetime? A lot. But a visit to Dorothy's House and the Land of Oz is a vivid reminder of why the world still loves Dorothy, Toto and the rest of their eclectic crew over 100 years after The Wonderful Wizard of Oz was first printed. Upon your visit to The Land of Oz you'll journey through 5,000 square feet of animated entertainment in a project that is American folk art at its finest. The Liberal community rallied together in the development of this exhibit using recycled props, hard work and creative ingenuity in this attraction that is obviously a passion project for the town. You'll also find 'Dorothy's House,' a turn of the century home that has been restored and carefully arranged to replicate the house shown in the classic 1939 film. This is a stop that you'll need to see to believe!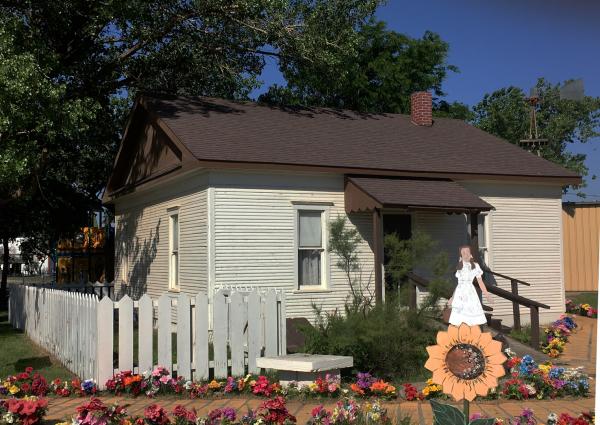 This is a BRAND NEW addition to Main Street in Hutchinson! Crow & Co. opened their doors to the public on August 16th with an official grand opening event on September 1st! So yes, the new book smell in this shop is amazing. You'll find tasty coffee, tea and baked goods while you're browsing their collection of delightful tales. If you're lucky you may even get to pet the store doggo, a well-read pug named Ollie.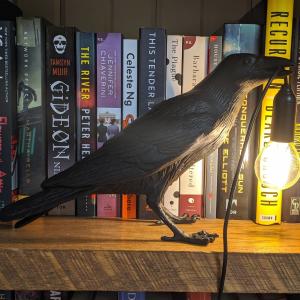 The murders of the Clutter family in Holcomb are still fresh for the community more than half-a-century after the crime that shocked the nation. The tragedy of this All-American family sparked nation-wide interest in a new genre called true crime through Truman Capote's controversial best-seller In Cold Blood. The infamous author researched the book in Holcomb and brought along Harper Lee, a childhood friend and future Pulitzer Prize winner, to assist in research and to gain the trust of locals. While the former Clutter home is a private residence (so don't stop by for a gander, the family that currently inhabits the home deserves privacy), the Finney County Museum has a temporary exhibit that true crime enthusiasts will love! The exhibit, "True Crime, Solving Notorious Cases from Finney County's History," showcases the cutting edge investigation techniques that solved some of the community's most visible crimes. It will allow you to examine real evidence from the Clutter murders and the Fleagle Gang crimes.  You can take an up-close look at the boots worn by Perry Smith on the night of the Clutter murders and the car window stained by a single bloody fingerprint from Jake Fleagle, which led to the gang's convictions. This was also the first time the FBI used a fingerprint as evidence that lead to a conviction. Who knew that such an important staple of criminology was pioneered right here in Kansas?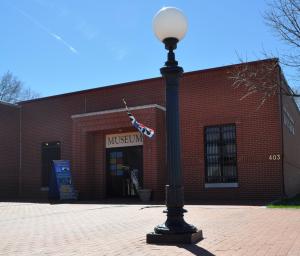 The Dusty Bookshelf was a staple for MHK booklovers for decades until an accidental fire sparked during a renovation in March 2017 devastated the building and its contents. Out of the ashes rose a beautiful new store (thankfully with the beautiful limestone exterior still intact) filled with books, a new coffee bar and fresh design. You'll find the Dusty Bookshelf opted for a modern, airy and open concept for its second debut. The Dusty Bookshelf is conveniently located on the corner of Manhattan Ave and Moro Street in Aggieville, the oldest shopping district in Kansas. Be sure to try out their new 'Mystery Grab Bags', a sealed bag filled with books from the genre of your choice, from obscure classics to washed up celebrity bios to vintage cookbooks.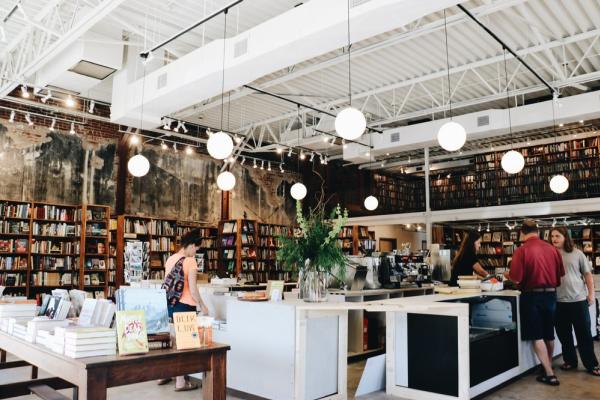 You'll find an innovative future mixed with the comforts of the past at Watermark Books and Café in Wichita! Wooden stacks filled to the brim with books from all genres, a delightful menu with items named after literary greats, fresh-brewed coffee and good people all around. But you'll also find they have a few unexpected offerings in a multitude of subscription boxes and book clubs to choose from. Wanting to pass your hoarded books (hey, we've all been there!) off as a fancy 'collection?' You will love the Signed First Editions Club! Looking to expand your literary horizons? Try the Longitude Book Club! This club explores the globe and experiences different cultures through fiction and nonfiction titles. The Classic Book Club meets to discuss modern classics and old gems alike.