The Real Story Behind 'The Chicken Sisters'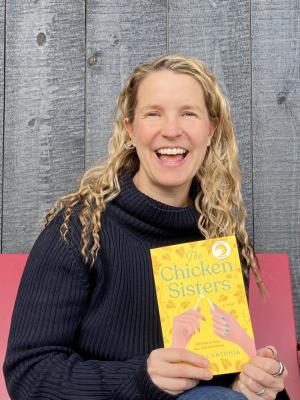 It's a story that dates back to 1934. It's been featured by The New Yorker magazine, Travel Channel's "Food Wars", BBC Travel, among others. Now, the cluster of fried chicken houses in Crawford County in Southeast Kansas has inspired a fictional novel recently named Reese Witherspoon's Book Club pick of the month and a New York Time's Best Seller.
Chicken Annie's and Chicken Mary's are the oldest of six chicken houses in Crawford County. Less than two hours south of Kansas City, they are several miles from the closest town, but less than 600 feet apart. Children and travelers are often confused by the proximity of these two restaurants "in the middle of nowhere".
Family visits spark idea for novel
Author KJ Dell'Antonia was one of those kids. Her parents grew up in Crawford County. While she was raised elsewhere, they frequently returned to the area to visit family and Palluccas Market with its smell of Italian sausage and cheeses.
And, they always ate at Chicken Annie's north of Pittsburg, with its neon and bar lights with Clydesdales.
"To me, those are the people who love their creation, who have deep respect for the food and love for their customers - they really want you in there," Dell'Antonia explained to me via email for why she's always enjoyed family owned and operated restaurants. "They care about their employees. They know their regulars. They're doing their very best to make an experience and a meal people want to come back for."
She never knew who Annie or Mary were. She didn't fully understand why these restaurants were so close together, their relationship, or if the feuds between the area chicken houses were real.
In time, she decided to make up her own story about it.
Spinning a fictional tale
The result - "The Chicken Sisters" - which is the coming-of-age story of two sisters who've grown apart. Raised by a mother who owns a popular fried chicken restaurant, one sister leaves small town America as fast as she can, while the other marries the son of a rival fried chicken restaurant owner.
When a reality TV competition wants to do a story on the rivalry between the two restaurants, old grudges resurface and the two sisters go to battle – with an audience.
Dell'Antonia spent years working on the story. When her mother found out about it, she offered to tell the real story about the restaurants. Dell'Antonia didn't want to know it.
"I didn't want to tell anyone's real family story by mistake," Dell'Antonia wrote. "I wanted to be extra careful not to accidentally include anyone's personal history."
She also didn't want to have to worry about writing something too close to the truth.
The real deal
Numerous small towns and worker camps were once scattered along a coalfield that stretches across Southeast Kansas. Many families here were immigrants who had escaped war in Europe. The Dust Bowl and Great Depression left many unemployed or earning very little. There were few automobiles. There was no unemployment or health insurance.
Yale was a camp situated among several coal mines. This was the home of Hungarian immigrant, Ann Pichler. After her husband was injured in a mining accident, she sold sandwiches from her home to miners and travelers along old Jefferson Highway. A year later, in 1935, she began selling pan fried chicken.
In 1942, Mary Zerngast began serving customers from her kitchen table just down the road after her husband, a German immigrant, was forced to quit working in the mines due to health issues.
These were the women who started the craze, and even some locals get one fact incorrect: Pichler and Zerngast were not related.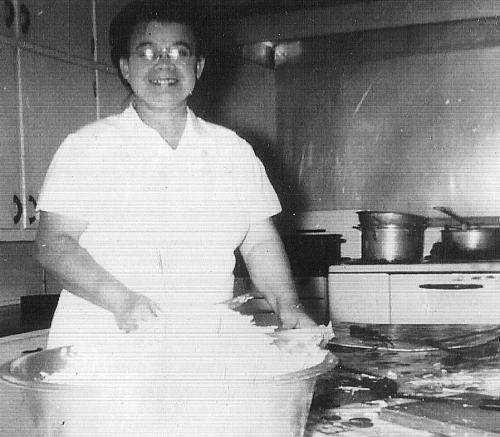 Which is best?
This is the question everyone asks. It's also the wrong question because all six chicken houses in the county still provide an inviting atmosphere, with affordable and delicious meals. The most obvious differences are the sides, which vary in flavoring thanks to different immigrant backgrounds.
The real question is "How were so many chicken joints in one small county able to survive?"
For locals, these chicken dinners were a sociable and comforting escape as families suffered through real hardships. The mines closed and unemployment followed. Sons and daughters went off for war. They also created jobs, not just at their locations, but by using local product, including the Frontenac Bakery.
For travelers, it's a little different. It's a home cooked meal where you're treated like family. You feel it from the moment you walk in. It's a destination you want to return to.
Most importantly, they provided a sense of normalcy. They inspired hope. They inspire a craving that continues today.
Similarities between fact and fiction
Despite not knowing the real story, there are a few similarities in Dell'Antonia's tale.
The first is the location itself, which was intentional. "The Chicken Sisters" takes place in Merinac, which is a play on the real town of Frontenac. It's also an anagram of America - "if you add an 'n'", and seemed "a reasonable small-town name," Dell'Antonia wrote. "In my mind it was always on the state border, but probably a little north of the real Pittsburg area, because it needed to be a little closer to Kansas City."
Another similarity is that Chicken Annie's and Chicken Mary's did go head-to-head in a televised competition. The Travel Channel's "Food Wars" gave local judges a blind taste test to see which they preferred.
The most notable similarity, is that the granddaughter of Chicken Mary married the grandson of Chicken Annie. The couple then opened Pichler's Chicken Annie's in 1970.
Book honored
Despite having been released in early December 2020, Dell'Antonia's novel has already earned attention. It was Reese Witherspoon's Book Club pick for the month of December.
"I don't think you'll be surprised to hear that I was elated, and completely shocked," Dell'Antonia wrote. "Reese is really the biggest name in book clubs, and she's a serious reader - her picks are just always really great stories with such diverse appeal. I was so honored that she would pick "The Chicken Sisters.'"
In January 2021, "The Chicken Sisters" was named to the New York Times Best Sellers list.
Crawford County, Kansas fried chicken houses
(Listed in order they opened)