Let your spirit roam freely across Great Plains history in Leoti, prairie art in Scott City, and cool water park waves in Liberal.
The Wild West starts here. Follow the path of the pioneers at Cimarron National Grassland, home to the longest section of the Santa Fe National Historic Trail found on public land. Wheel ruts created by settlers in the 1800s remain embedded in the gently rolling hills of sagebrush and sand. These vast vistas inspired explorers and artists alike—examine their contributions to prairie culture at the Jerry Thomas Gallery and Collection in Scott City or the Historic Adobe Museum in Ulysses. And park your boots at Trail City Bed and Breakfast in Coolidge before fueling up to chase the horizon across the sand hills. 
Nature-inspired art. Native American history. Bactrian camels? Expect to be swept away by the unexpected as you venture across the southwest.

LIBERAL
Race across the lily pad rope course or get some exercise in the lap pool at this seasonal water park. Kids love the pirate-themed pool area with more than 20 spray-and-play features
Artist Irene Dillon Baker and her husband, Francis, collected art on their world travels. See their collections as well as Irene's originals, then tap into your inner artist with drawing workshops and pottery classes. Kids get in on the fun by partaking in hands-on activities among the 300-plus art pieces. 
 
DODGE CITY
Scoot your boots to Kansas to relive Front Street's infamous heydays at the jail, saloon, and general store. Feel the floor shake during a simulated bison stampede, take a swig of sarsaparilla at the museum's Long Branch Saloon, and watch shoot-outs during the summer months.
Keep an eye out for the medallions marking the Dodge City Trail of Fame, which honors real-life legends like Doc Holliday, as well as some of the town's fictional former citizens. 

Photography by Doug Stremel 
 
LARNED
Fort Larned National Historic Site
The well-preserved fort was once home to the Guardians of the Santa Fe Trail during the Indian Wars era of the 1860s. Envision fort living at the blacksmith shop, along Officers' Row and inside the commissary.  Kafka (decomposed granite) paving allows for the historical appearance of dirt paths while providing easier navigation for wheelchairs.
 
ULYSSES
Once a shop, this adobe treasure now trades in history, with exhibits of Native American petroglyphs, loaded freight wagons, and Indian encampments. Pop into rooms at the Old Edwards Hotel, a bustling stopover until the early 1900s. 
 
SCOTT CITY
Jerry Thomas Gallery And Collection
Follow the Western Vistas Historic Byway to intricate artwork inspired by prairie life, a collection of one-of-a-kind guns, and artifacts from Native American and Civil War battles.
 
GARDEN CITY
Make new friends with a Bactrian camel in Wild Asia, a kangaroo in Down Under and a menagerie of other creatures in 50 landscaped areas. Walk through the park for free or drive through for a fee.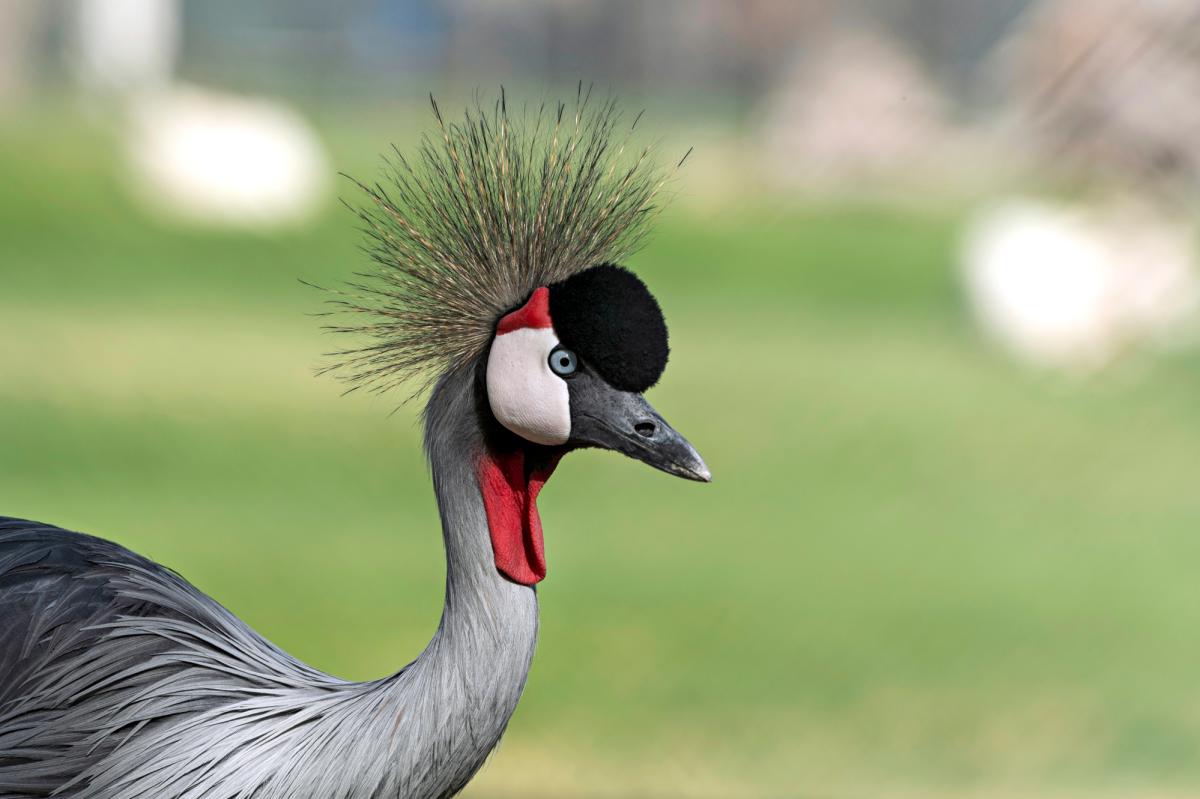 Photography by Doug Stremel
 
LEOTI
Experience the Wild West along a boardwalk recreating 1880s Leoti, with replicas of a blacksmith shop and The Broadway Hotel. Travel further back in time with prehistoric sea creatures and land mammals that once populated western Kansas.
Sip soda fountain treats, chow down on classic Kansas steaks, and indulge in apple pancakes worth their own road trip.
 
SYRACUSE
Belly up to the sprawling bar for steaks, bison, and beer. Start the day with a Working Man's Breakfast and end the night with a lager or ale. The tender, hand-cut Kansas City strip steaks cause stampedes downtown.
 
DODGE CITY
For grownup fun, down a pint of 1872 Lager (named after the town's founding date) at Dodge City Brewing, where you'll find up to 11 brews on tap and brick-oven pizza to boot. 
 
GARDEN CITY
The cafe serves inventive drinks made with beans from PT's Coffee Roasting Company's direct partnerships with coffee growers around the globe. Specialties include the Stormchaser, a cold brew coffee made with chocolate and cream.
Travel east with Thai Arawan, where delicate spices go a long way in classic dishes, like green curry made with coconut milk and pad Thai.
It's a local favorite for tacos packed with carne asada and fresh veggies, verdant creamy guacamole, and the piquant house salsa sold throughout the state. (Four generations have held its recipe.) Crunch through the gordita's corn patty crust to surprisingly spicy pork for a real treat.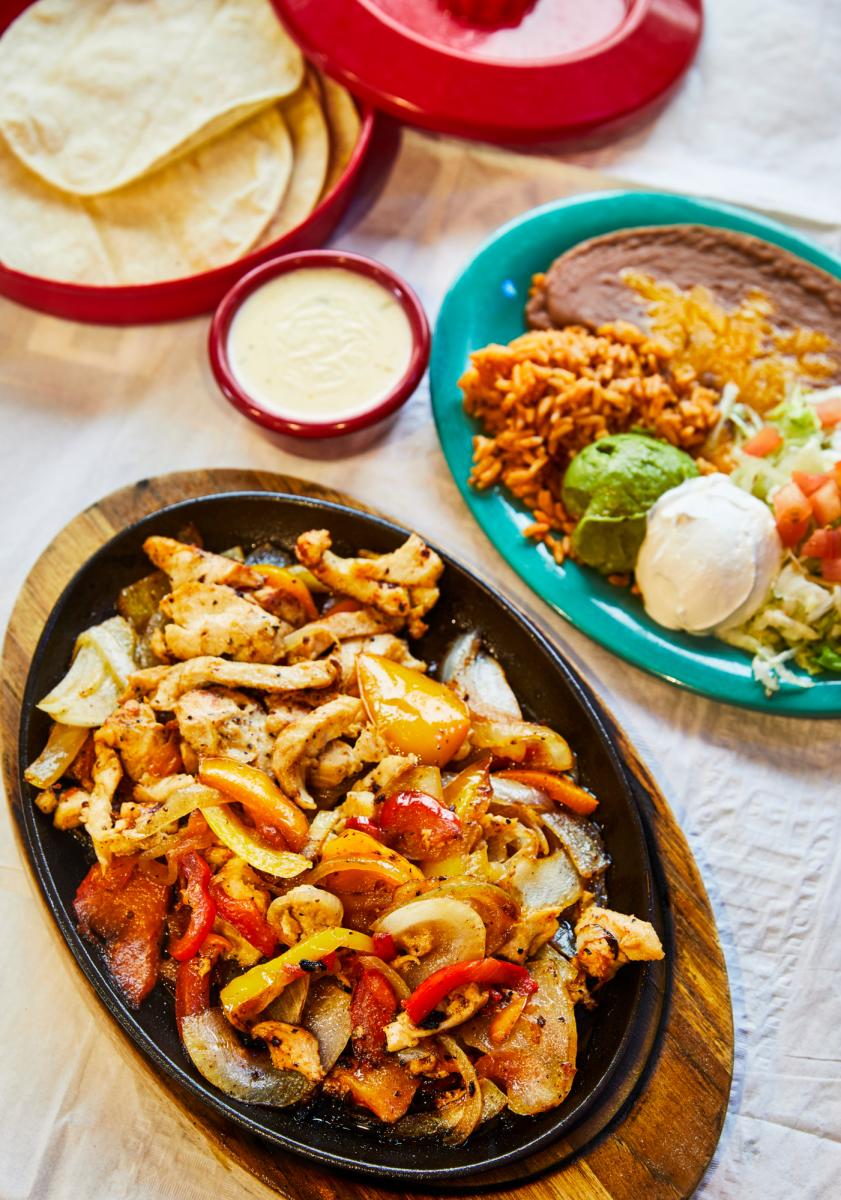 Photography by Jason Donnelly
 
HUGOTON
The Jet continues to soar after 59 years in business. In addition to cranking out hamburger steaks and Texas Toothpicks (fried onions and peppers), the family-owned diner is known for its steak fingers and decadent cakes. 
 
CIMARRON
Remember When Antiques And Ice Cream
Circular bar stools and antique signs bring on the 1940s nostalgia. Take a seat and enjoy a root beer float, a black and white milkshake, or a strawberry sundae.
 
LIBERAL 
A staple in the hometown of the International Pancake Day Race, this breakfast beacon flips 30 varieties of batter bread, including mandarin crepes and apple pancakes that don't require syrup (but no judgment if you choose to pour some on).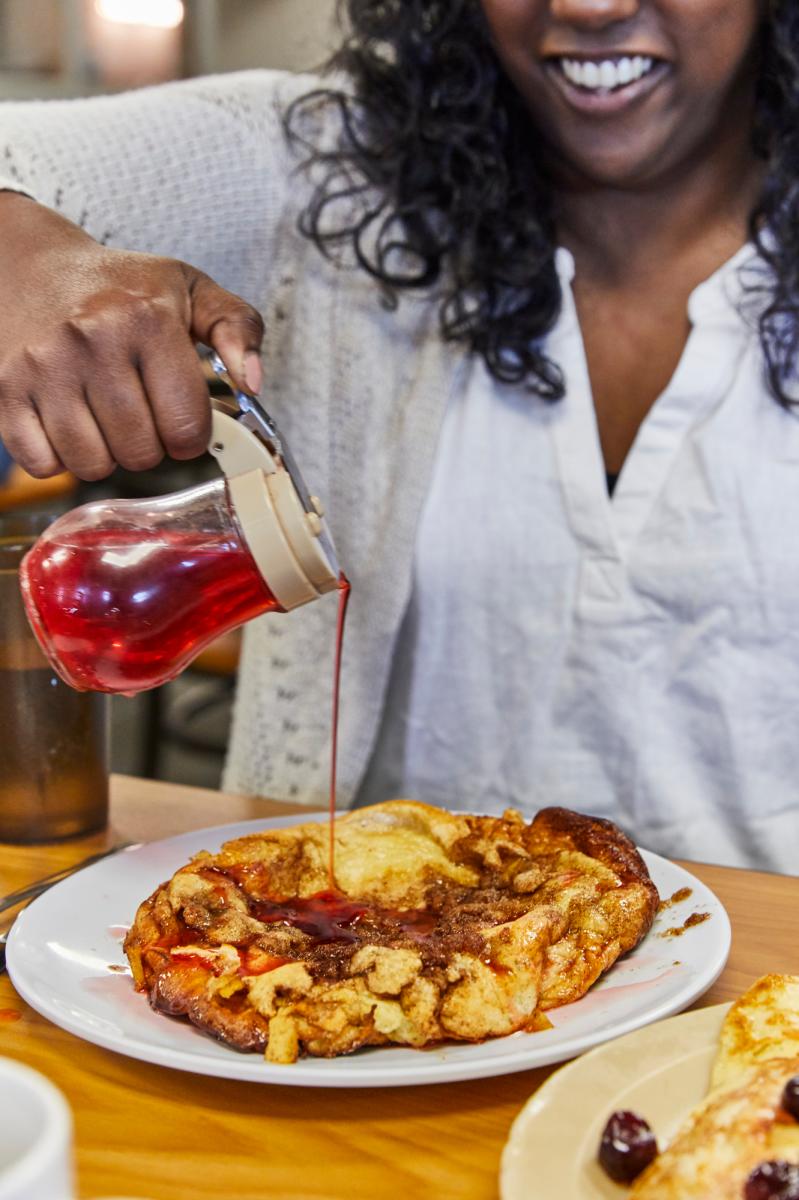 Photography by Jason Donnelly 
Rest your head like a cowboy, relax by the fire, or just add water at these overnights.
 
GARDEN CITY
Tire the little ones out with four-story slides and a zero-depth kiddie pool at the adjacent indoor Parrot Cove Water Park before sending them to their comfy bunk beds in one of the family suites.
 
COOLIDGE
The once-rowdy 1880s saloon provides a peaceful stay with three renovated guest rooms and two log cabins. Ride across the sand hills or pedal a 6-mile loop on complimentary mountain bike rentals.
 
ULYSSES
Welcome Home Bed And Breakfast
This recently renovated six-room country home is built for short- and long-term visitors. Stroll the 20 acres of tranquil property or ease into a good book by the fireplace.
DISCOVER THE OTHER FIVE ADVENTURE-FILLED REGIONS OF KANSAS IN THE 2023 OFFICIAL KANSAS TRAVEL GUIDE.
Our way of life has been built over centuries by the legendary and For The Legendary.