Find peace in the wild Kansas prairie, exotic animals in the state's largest city and respite in small towns that serve as hubs to outdoor exploration.
Nature plays a starring role in South Central Kansas. Two soaring examples: Cheyenne Bottoms Wildlife Area and Quivira National Wildlife Refuge, both critical stops along an avian flyway. But it's not just the birds— and bird-watchers—who find a home here. Wichita bustles with big-ticket museums, brews, and barbecues that headline many fun seekers' to-do lists. The simple life remains within reach on day trips to towns like Lindsborg, with its rich Swedish heritage, or Winfield, a little city that attracts serious bluegrass talent for the Walnut Valley Festival. No matter where your wings take you, there's always a good place to land for comfort food or a cozy stay.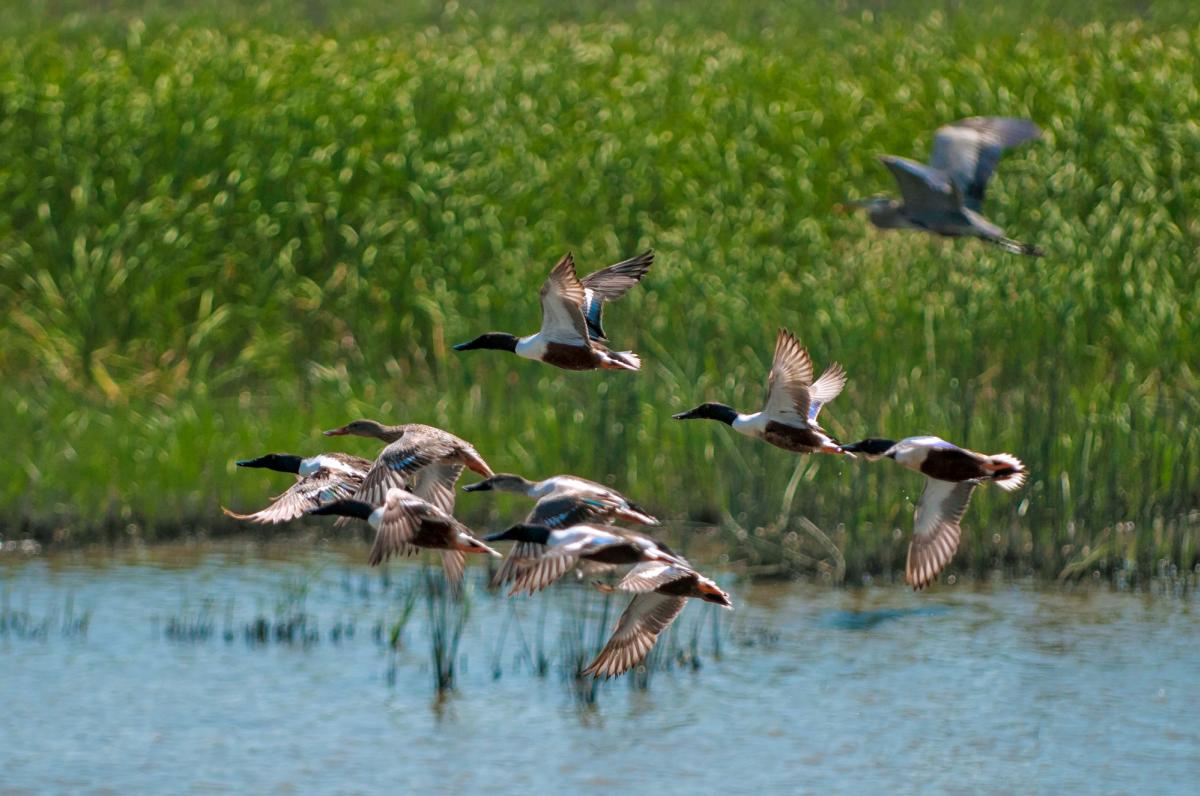 Photography by Doug Stremel
 
Look up to the stars at a planetarium, descend into a salt mine below the Earth's surface, or crisscross the region to spot local wildlife (plus a few dinos).
 
Arkansas City
More than 200 acres of prairie, forest and sandy beaches make up this preserve along the Arkansas River. Meander along more than 4 miles of hiking trails, learn about the area's diverse array of wildlife at the Visitors Center and partake in free educational programs for all ages. 
 
Lindsborg
Greet the morning with a breath of fresh air at a scenic overlook with a limestone castle perched 300 feet above the valley. 
The shop features work by globe-trotting National Geographic photographer Jim Richardson and his wife, Kathy. Along with prints of Jim's work, you can purchase jewelry crafted by Kathy and resident artist Briana Zimmerling.
Purchase signature Dala horses and other handmade and imported gifts at this shop named after the Swedish word for "homecraft."
Photo by Kansas Tourism

Hutchinson
It's a quick trip to space at this Smithsonian-affiliated museum. Take an interactive journey through the history of rocket technology or practice stargazing and identifying constellations at the Justice Planetarium. 
Visitors don hard hats while descending underground to explore 250 million-year-old salt deposits. The Salt Mine Express train reveals items left behind by miners more than 50 years ago. 
 
Derby
Ten acres of walking trails feature life-size dinos from different eras. Kids burn off energy in the Raptor Maze, at the Paleo Playground and on the Jurassic-themed miniature golf course.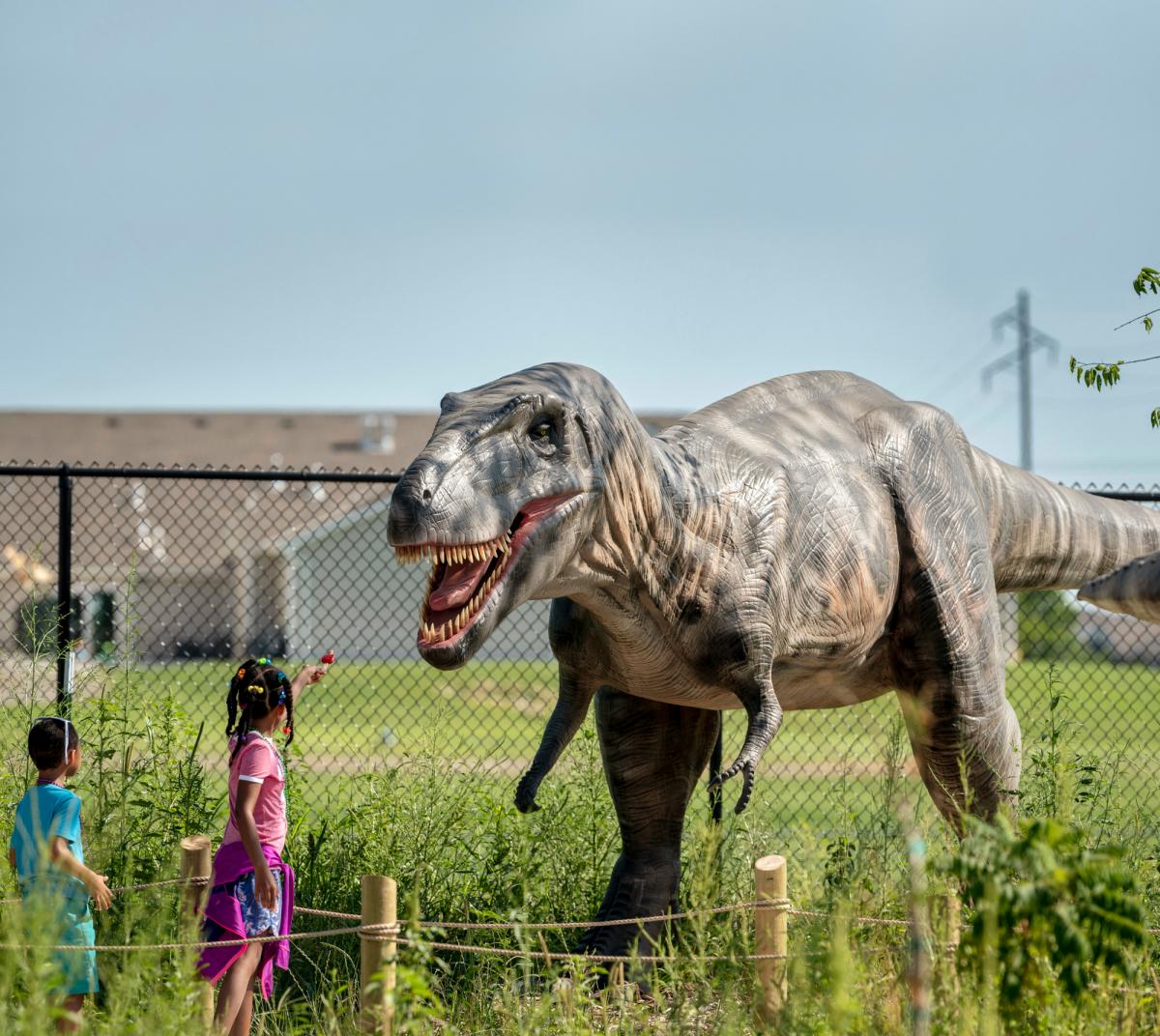 Photography by Doug Stremel
 
Canton 
Explore the prairie on horseback or from the comfort of a covered tram during a guided tour of the grasslands. Keep an eye out for the bison and elk that call this refuge home. 
 
Wichita
In just a few steps, you can wander from the big cats of Asia to the elephants of Africa. Once you've met your favorite animals, rest your feet during a boat tour of the award-winning zoo. 
 
Goddard 
Book a meet and greet with your favorite animal. Residents of the interactive park include a sloth, giraffe, lemur and other creatures. You can even splurge on a swim with penguins. 
 
Winfield
The festival (September 13–17 in 2023) draws thousands of visitors to Winfield each year. Live acoustic and bluegrass performances resonate with pros and amateurs alike. 
Find a flavor to satisfy any craving: Italian comfort food, fruit pie or charcuterie to pair with a glass of rosé.
 
Newton 
Design your own brick-oven pizza or try one of the signature pies, like the gooey Full Moon, topped with ricotta and Romano cheese sauce, plus mozzarella and cheddar cheeses. 
 
El Dorado 
Brewco. Coffeehouse And Dilly Deli
Get caffeinated with hot or iced lattes and order deli specialties, like turkey piled high on wheat berry bread and the signature Grown-Up Grilled Cheese sandwich. 
 
Yoder 
Carriage Crossing Restaurant And Bakery
This hub of a humble Amish town is sweet as pie. Choose from fruit pies, cream pies, meringue pies, and more—or order one of the sandwiches with bread baked on-site.
Winfield
Kick off the morning with a buzzy beverage at this cozy cafe serving sandwiches, quiche, and fresh-baked goodies.
 
Wichita
For a nightcap, wander into this speakeasy inside the Ambassador Hotel, where bartenders sling inventive craft cocktails with house bitters.
Savor a taste of South America; the Peruvian Sampler lets you try a little bit of everything, including traditional ceviche. 
Small-batch bakery treats taste as good as they look—order a Poptart in a grown-up flavor like apricot almond. Or satisfy your sweet tooth with one of their fruity and creamy pies by the slice. 
Start the day with turkey and avocado eggs Benedict from HomeGrown, garnering buzz for its locally sourced dishes. Multiple locations.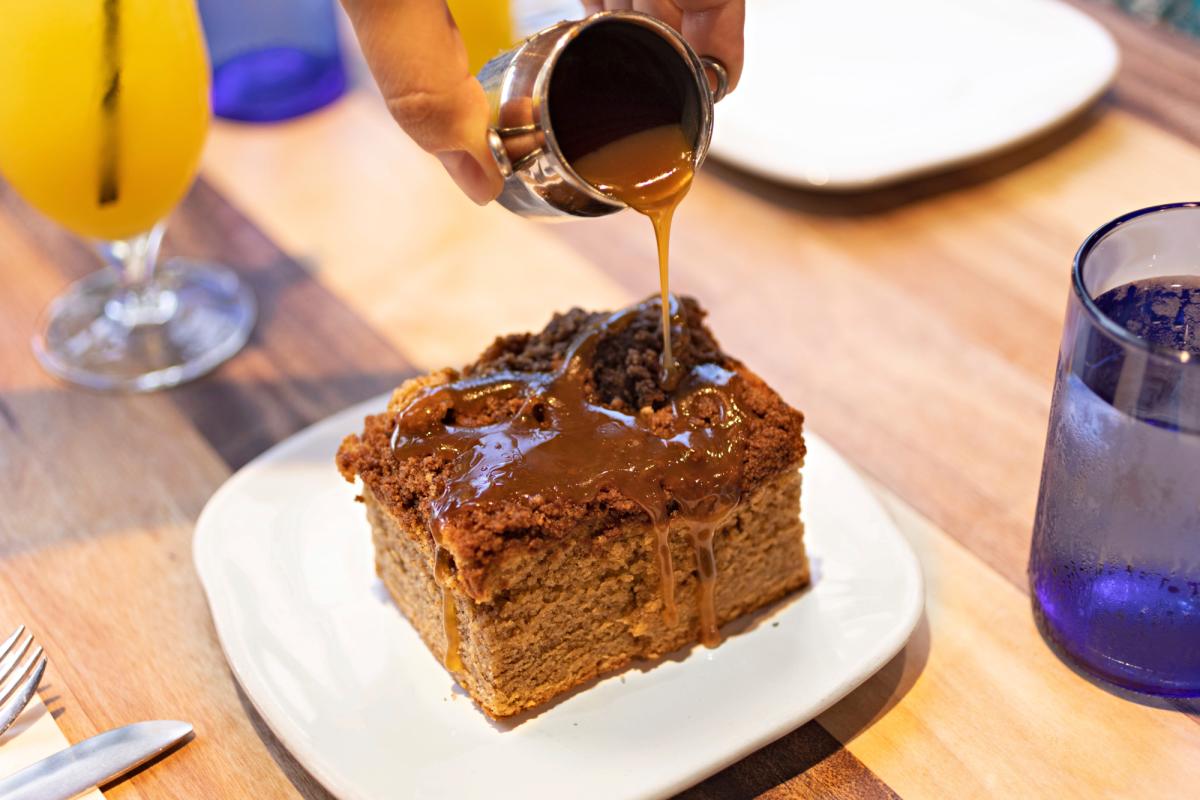 Photography by Aaron Patton 

Whitewater 
With patio seating and weekend live music, Grace Hill invites guests to sample dry and sweet varietals on the vineyard grounds. Meat and cheese trays come with caramel chocolates. 
 
Ellinwood 
The hotel was built in 1894 and honors its past with a Prohibition-inspired bar. (Try the mint julep.) Tour the underground tunnel system that once ran through town.
 
Lindsborg
Stop here for a scoop of homemade ice cream—the perfect cherry on top of a colorful Swedish excursion. If lingonberry swirl is available, get it in one of their freshly made waffle cones.
Ward off any hangriness at a rustic tavern that serves hearty specialties like the Brent Nelson, a warm sub filled with sausage, barbecue sauce, onions and two different cheeses. 
 
Mcpherson 
Ristorante Italiano Di Famiglia
An unassuming exterior conceals the extensive—and delicious—menu inside. You'll love their homemade bread and sauces, pizza and pasta dishes, and starters such as mussels sauteed in wine.
Embrace the state's bucolic beauty during a visit to one of these small-town hotels and B&Bs.
 
Winfield
Each of the six rooms has its own unique country character, like The Barn Owl tree house or the Balcony Room tucked in the barn loft.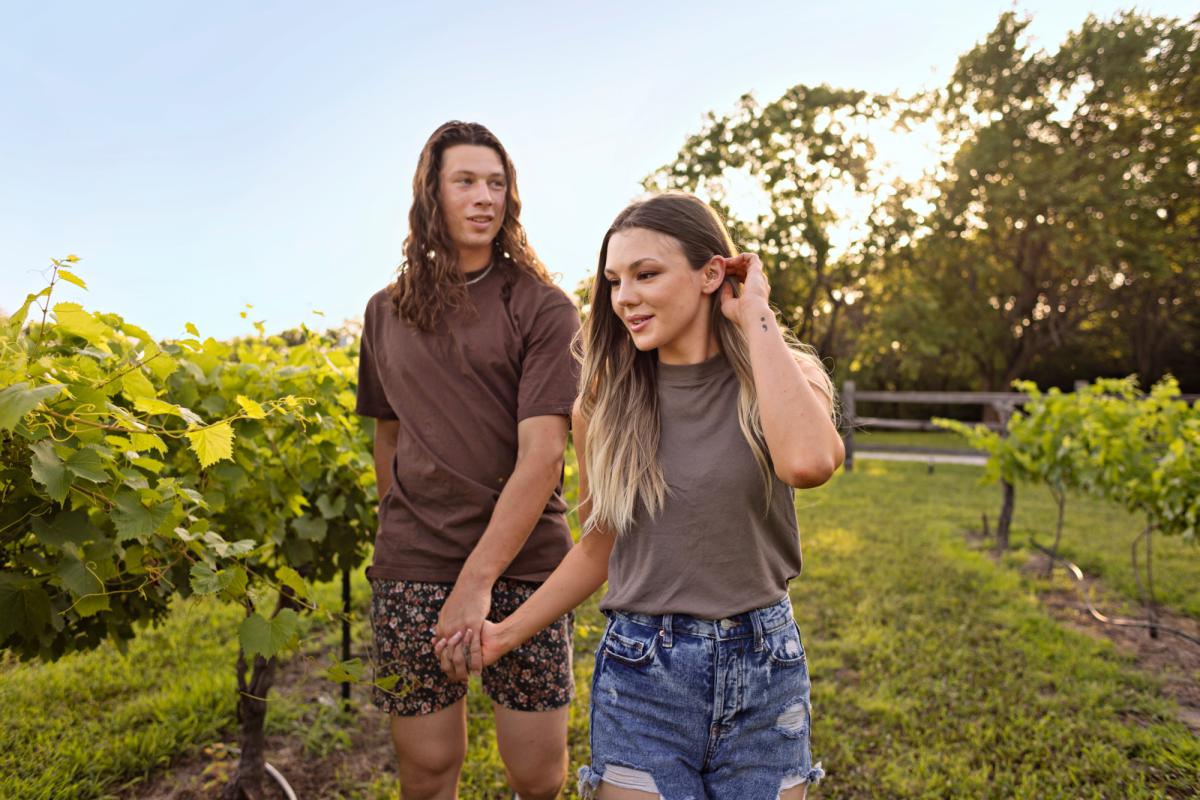 Photography by Aaron Patton
 
Lindsborg
This 18-room B&B treats guests to Swedish hospitality in the heart of downtown. Wake up refreshed before a breakfast that might include waffles and lingonberry sauce. 
 
Cottonwood Falls 
Each of the 10 rooms in this Flint Hills hotel is named for a local ranch. At the on-site restaurant, order one of the premium Sterling Silver steaks.
 
Marion 
Striking original features include dark wood paneling, stained-glass windows and a grand staircase. The 19th-century aesthetic extends to guest suites, some with Jacuzzi tubs. 
Discover the other five adventure-filled regions of Kansas in the 2023 Official Kansas Travel Guide.
Seek to uplift your heart with lofty pursuits and sophisticated, cultured settings. Life here is For The Seekers.