January 28 is National Plan Your Vacation Day, and while it might take more than a day to sort through all the options the beautiful state of Kansas has to offer, it marks the perfect occasion to get started! Missed the day? Not a problem, TravelKS.com has all the information you need to begin planning your dream vacation right here in the Sunflower State any time of year.
Shake The Winter Blues
If you're feeling a bit of cabin fever, shake off the winter blues with a trip to one of Kansas' homegrown performance destinations, including Plaza 1907 in Ottawa, which has been named the "oldest purpose-built cinema in operation in the world," for which it was recognized by the Guinness Book of World Records in June 2017 (beating out a theatre in Denmark by only two days!), and the historic Jayhawk Theatre in downtown Topeka, which is currently undergoing a major revitalization project. Make sure you check out what programming they have to offer during your trip to ensure you're getting the most out of your entertainment experience.
invalid widget [plugins_collections_template_custom_video_player] [custom_video_player]
If the chilly winter weather is getting you down, warm up with some local brews at Gella's Diner and Lb. Brewing Company in Hays, Fly Boy Brewery and Eats in Sylvan Grove, or Walnut River Brewing Company in El Dorado. Or survey the abundance of options and plan your own brewery tour across the state – just make sure you appoint a designated driver first!
For a warm-weather experience even when there is snow on the ground, check into one of Kansas' indoor water park lodges. Parrot Cove in Garden City is the only indoor water park between Kansas City and Denver. Let the kids burn off some excess energy with a wet weekend. Or check out Great Wolf Lodge in Kansas City for pruny family fun.
Sun Shiny Adventures
Prefer to save up your vacation days and maximize your daylight hours of relaxation? You can get started planning now for a trip during the warmer months, like a tour of the state's water parks, including Long Branch Lagoon in Dodge City, Adventure Bay Family Water Park in Liberal, All Star Adventures in Wichita, and Winfield Aquatic Park in (of course) Winfield. For a getaway a bit more in tune with nature, head west to Cedar Bluff Reservoir, State Park, and Wildlife Area. Featuring 150-foot tall, cedar-covered lakeside limestone bluffs, this hidden gem offers swimming, boating, windsurfing, fishing, hunting, and historic sites including carvings dating back to the mid-1800s. Just a few miles down the highway, you'll find the Sternberg Museum of Natural History, where you can explore their displays of live animals, fossils of 80 million-year-old sea-monsters, and interactive exhibits.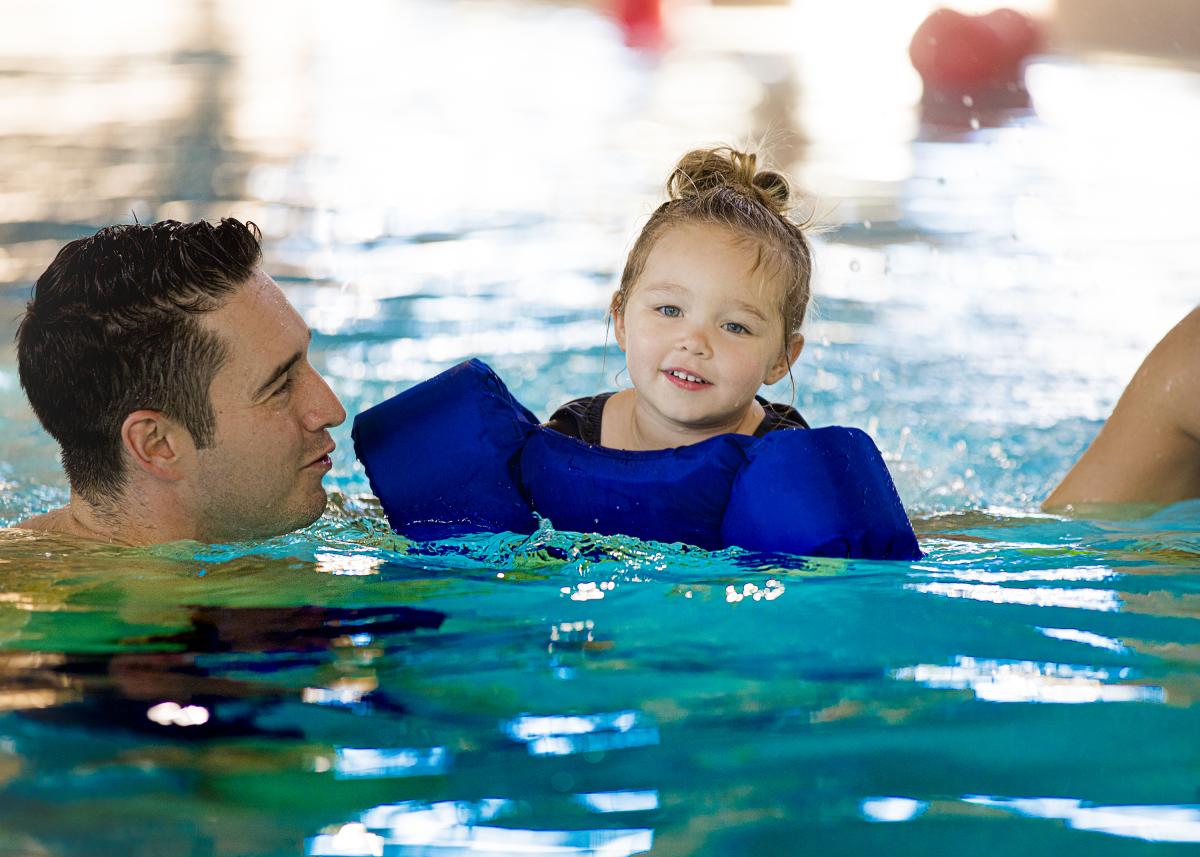 Furbabies feel the stress of being confined all winter, too. So if your travel plans include your best friend as a travel companion, check out some doggy travel tips straight from the source. For starters, make sure you have pet-friendly lodging. Kansas offers plenty of options for traveling with pets. Work off some of the winter weight (no judgment we all do it) on the nearly 2,500 miles of Kansas trails. Visit one of the 26 state parks Kansas offers and explore the beauty and freedom of the state's landscapes.
If you're a history buff, you can head south on 69 Highway from Kansas City, where you'll find a plethora of interesting sites. The Louisburg Cider Mill in Louisburg operates a year-round country store offering apple cider, Lost Trail craft soda, fresh cider donuts, and custom gift baskets. If you're planning to travel in the autumn, you can enjoy their 10-acre corn maze, pumpkin patch, fire pits, and play areas in addition to their tasty treats. The Mine Creek Civil War Battlefield State Historic Site in Pleasanton allows you to walk the battlefield guided by signage to indicate specific areas relevant to the 1864 battle that took place there between the Union cavalry and Confederate General Sterling Price's supply train returning from a raid. Stop by Frontenac Bakery for a taste of George Vacca's original no-preservatives bread (which is served at all chicken restaurants in Crawford County!) on your way to the very southern edge of the state to visit the Marsh Arch Bridge in Baxter Springs; commonly known as Rainbow Bridge, it is the only drive-able bridge of its kind remaining along the historic Route 66.
Not finding quite the adventure for you on the list of Yellow Brick Road Trips? Make a mini road trip of your own using the site's trip planner! You may think you've already considered everything Kansas has to offer, but we guarantee a few minutes spent exploring TravelKS.com will open your eyes to things you never knew you could find here. The tourism office regularly hears from travelers who recently visited the Monument Rocks National Landmark in Oakley, even after living in Kansas for over a decade, they were oblivious to their existence. These impressive Cretaceous chalk formations rise from the prairie in a spectacular testament to the state's geologic history and humble the viewer with the realization that our familiar landscape was once a vast ocean teeming with aquatic life. They are among the 8 Wonders of Kansas – another road trip possibility!
Whatever captures your fancy, you'll find something in this great state to surprise and delight. Start planning your Kansas vacation today (or, you know, on the 28th)!