Driving from the west into the eastern part of Kansas, the landscape changes from high plains to rolling wooded hills, and the Flint Hills in between. Headed northeast, specifically to Lyndon, Kansas, we set out on a mission to experience and explore the Kanza Rail-Trails on horseback. Dedicated to converting old railroad lines into public access trails, the Kanza Rail-Trails Conservancy is made up of volunteers and interested citizens working together to develop trails that merge the historic importance of the old railroad lines with the beautiful scenery of Kansas. [[endteaser]]
Wanting the full experience, we headed straight for the local trail authorities at Salt Creek Ranch. Better than any tour guide, Carol and Rick at Salt Creek Ranch have invested their own blood and sweat into converting the lines into useable trails. Located close to one of the trailheads on the Flint Hills Nature Trail, they are in the perfect position to utilize the old rail lines every day.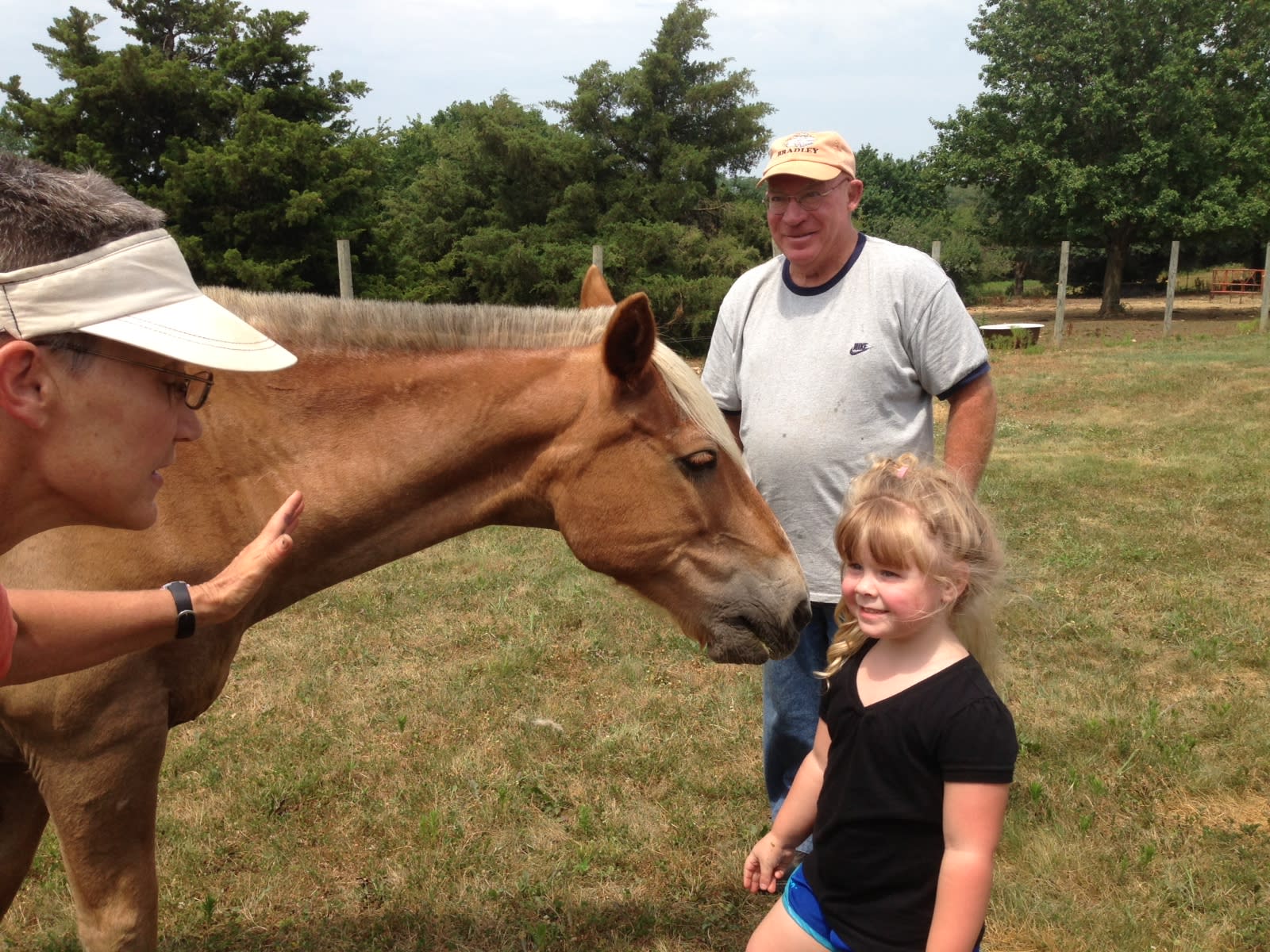 Family-oriented and kid-friendly, Salt Creek Ranch offers both trail rides and horse drawn wagon rides. With an energetic three-year-old in tow, we assumed the safest and smartest option would be to start the day with a horse-drawn wagon ride. Equipped with cushioned bucket seats and snacks, we traveled the trail in style. Covered in white rock, well-graded, and lined with lush greenery, the trail surpassed our expectations.
Traveling through various farm land and the natural Flint Hills landscape, the trail gives riders (or runners, or bicyclists, etc) the chance to see the parts of Kansas that many forget. It is the setting for the story of economic development of Kansas through the use of rail lines. Quiet and serene, this trail is also the perfect place to get outdoors and simply enjoy the fresh air and sunshine.     
With access restricted to non-motorized forms of transportation, the Kanza Rail-Trails are certainly one of the true jewels of Kansas. To realize that the completed portions were done through donations and volunteers only, makes it invaluable. Free and open to everyone, the Kanza Rail-Trails are an amazing and integral part of continuously developing and building on our state's history and resources. Be sure to check out the Kanza Rail-Trails Conservancy website for more information, and to find a trail near you!
Kanza Rail-Trails Conservancy website: http://kanzatrails.org/
Salt Creek Ranch website: http://www.yourequineadventure.com/

Elizabeth Peterson is a lifetime resident of Kansas, an avid outdoorswoman, and a new mom. She spends her free time in the great outdoors, hunting and fishing, and writing about her life and passions on her personal website. You can also find her on Twitter, @DeerPassion.