Mountain bike trails in Kansas? Yeah, we've got 'em! Ride along the Switchgrass Trail at Wilson State Park with two professional mountain bikers. 
"You can go mountain biking in Kansas?!" Ahhhh, it's the question that every mountain biker in Kansas loves to field. Long story short: Absolutely yes!
I'll get to the longer answer in a moment. But first, here's how I grew to love mountain biking.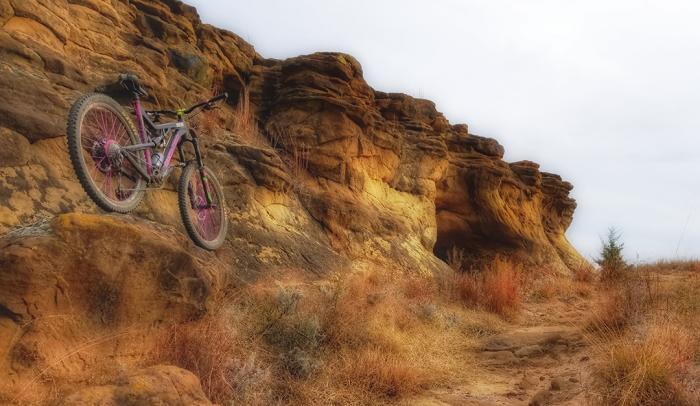 Hi, I'm Shawn from @hornshighmtb. I'm a 45-year-old commercial photographer by trade and nature lover by heart. Before moving to Kansas twenty-plus years ago, I was a musician and surfer. Surfing balanced me. It aligned me with my environment and provided solitude and escape from the daily grind. However, moving to Kansas created a void in my life I needed to fill with something; something much bigger than me. I first discovered mountain biking via magazines, which featured crazy looking bicycles with fat tires going over rocks, up and down narrow dirt paths that seemed to go on forever. Once I saw those photos, I knew this could be my calling.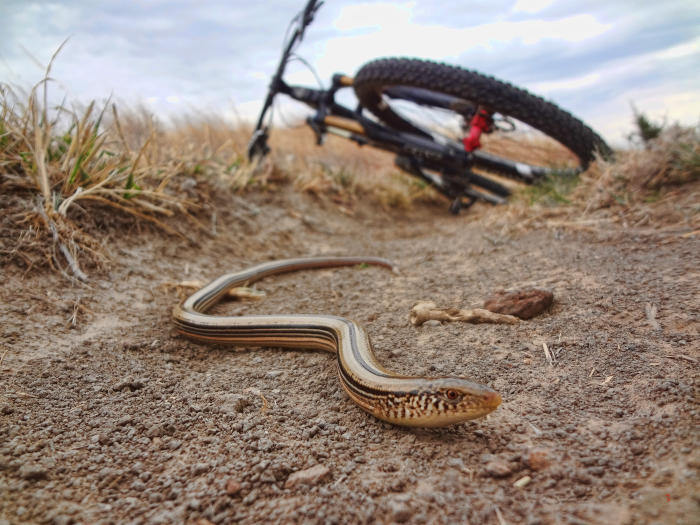 When I moved to Kansas mountain biking was, as its name implied, an activity reserved for those living in the mountains. However, mountain biking was in its infancy and no one knew how popular or widespread it would become.
Like so many people, I quickly discovered you don't need mountains for mountain biking. That's what makes mountain biking such a great sport: it's incredibly versatile. And while the sport has its roots in the mountains, the undulating hills of Kansas also provide a perfect environment to enjoy getting out on two wheels. Whether you prefer riding in a group or totally solo, mountain biking in Kansas is a real thing. I happily traded surfing waves on a board for surfing dirt on two wheels. Both rely on human power and nature for propulsion and that's what does it for me.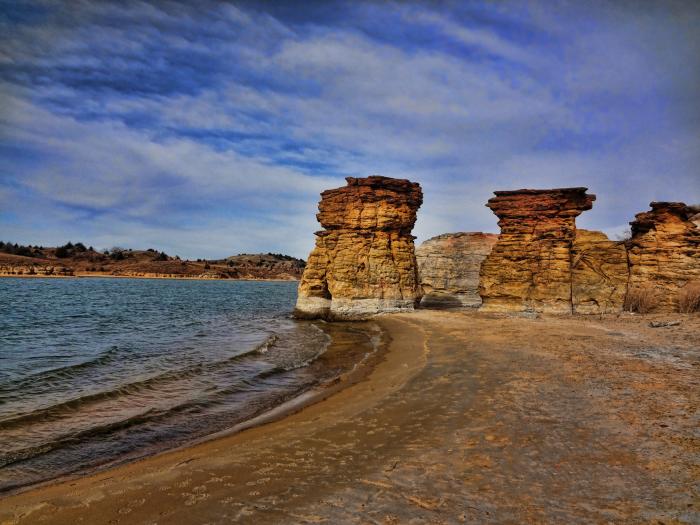 I've been an avid mountain biker for over 20 years, and I've watched this sport go from total obscurity to being used in advertisements for everything from insurance and automobiles to sunscreen today.
Kansas has several mountain-biking hot spots, including Kansas City's Wyandotte County Lake, Arkansas City and one of my all-time favorite trails: Switchgrass, near Wilson and right off of the Post Rock Scenic Byway.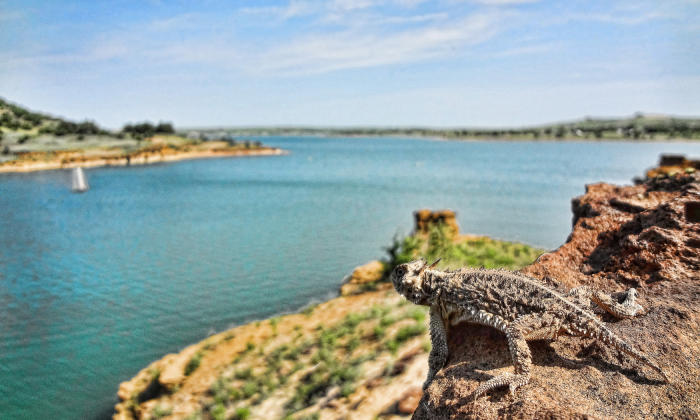 The Switchgrass trail system at Lake Wilson has about 25 miles of pristine singletrack that meanders along the rocky cliffs at the lake's edge to the open prairie nearby. The views are like nothing you'll see from a road and the International Mountain Bike Association (IMBA) designated this trail system as a "certified epic trail" – meaning it provides a true back-country riding experience. Wilson is big, open and beautiful from every angle.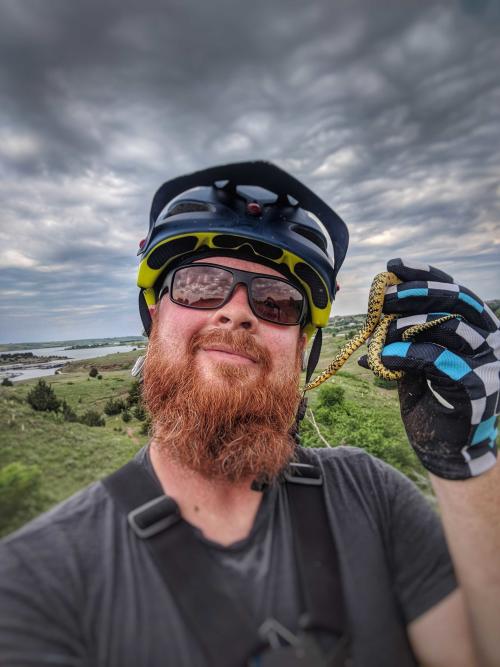 In 2017 I created a YouTube channel about mountain biking because my words and photos weren't enough to tell my experiences on two wheels. My videos attempt to showcase the experience of mountain biking and how much mountain biking continues to enrich my life. My hope is that my videos will inspire others to explore how mountain biking can be their escape, their destination, and their solitude.
Many migrating mountain bikers from the Eastern half of the country make Colorado their go-to destination for great mountain biking. While cruising down I-70 the vast majority pass Switchgrass and Lake Wilson without ever knowing what incredible singletrack riding is waiting for them. I'm glad I know what lies just a few miles north of I-70, out in the middle of "nowhere."
Switchgrass, as well as Kansas, continues to provide riders from all skill levels a place to immerse themselves in a sport rich in culture and adventure. I'm proud to call myself a Kansas mountain biker.
Mountain biking in Kansas, who would've thought?!