If there's one thing that I have learned growing up as a Kansas woman, it's that many of us aren't afraid to take a sledgehammer to that glass ceiling overhead. I believe we take our cues from the prairie that our state holds so dearly to… Kansas women stand tall, like the grasses that occupy our natural spaces. We are deeply rooted in the fertile black soil of our lands. While we may be flexible enough to bend and twist against the howling southern winds, we always manage to pop up again to stand proudly against the backdrop of a vibrantly painted sunset. The women 'round here are trailblazers, so saddle up and ride along with us as we celebrate a few of Kansas' notable daughters and explore the spaces and places that may just have inspired their ground-breaking journeys.
Lucinda Todd – A Champion for Equality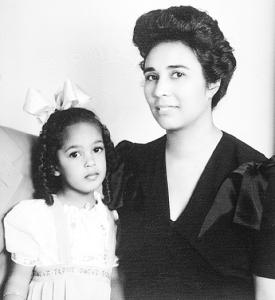 Lucinda Todd was a pioneer in quality education for Kansas students and a champion for increased educational opportunities for Black students. Todd was a teacher from 1928 until 1935 when she was forced to give up her career after marriage (as a married woman, she was not allowed to teach at the time.) She then turned her focus to advocacy, volunteering her time with the Topeka chapter of the NAACP. As her daughter, Nancy, entered grade school, Lucinda realized that music was not taught at the Black schools in Topeka. When pressed about the issue, the school board told Todd that 'colored children weren't interested in learning music and could not afford instruments.' Todd spoke out about the policy, and due to her efforts, the district included music in Black schools the next year.
Todd became more outspoken about the conditions of the schools for Black children in Topeka. In August 1950, Lucinda made a request to the national NAACP requesting legal support to 'test the permissible law which we have here in Kansas.' After reviewing the request, the NAACP legal team and several Topeka attorneys outlined strategies that would push for desegregation in Topeka schools. The decision to proceed with the lawsuit was made around the Todd family's dining room table, an artifact now preserved at the Smithsonian. Lucinda Todd, and 13 other Black parents, became the petitioners in the class action suit to end segregation in the Topeka school district, Brown v. Board of Education.
Today, you can learn more about the students, families and the landmark case that ended racial segregation in American schools at the Brown v. Board of Education National Historic Site in Topeka.
Susanna Salter – First Female Elected Mayor in the United States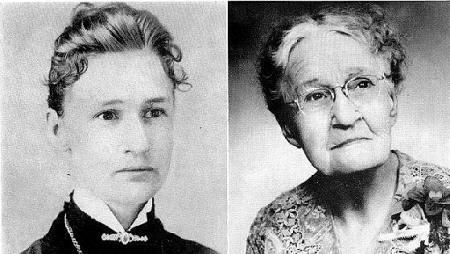 What started off as a joke ended up making American history! Soon after women gained the right to vote in municipal elections, a group of men who opposed women in politics placed Susanna Salter's name on the 1887 slate of candidates for the mayor of Argonia as a joke. Their goal was to secure a loss that would discourage other local women from participating in the future. Susanna didn't even know about the nomination, as candidates did not have to be made public before election day at that time, but she accepted the nomination and agreed to hold the office if elected. Fortunately for history, the prank backfired and Salter received a two-thirds majority win, thanks in part to the local Women's Christian Temperance Union who voted for Salter en masse.
While Salter's term was largely uneventful, her success as a mayor brought international interest from the press. One journalist from the New York Sun reported that Mayor Salter presided with 'great decorum' and demonstrated her parliamentary prowess by checking irrelevant discussion by council members. Travelers can learn more about Susanna Salter by visiting the Salter House Museum in Argonia, a site on the National Register of Historic Places since 1971.
Amelia Earhart – Female Aviator Extraordinaire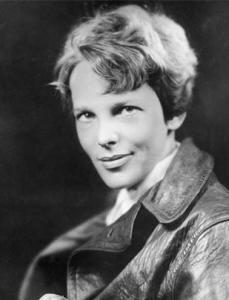 You can't make a list of groundbreaking women in Kansas without highlighting Amelia Earhart. One of the most well-known of all famous Kansans, Amelia Earhart was the first female aviator to fly solo across the Atlantic Ocean. She was also a best-selling author, holder of many other world records and was one of the founders of The Ninety-Nines, an organization for female aviators.
Earhart's tragic disappearance during her attempt to be the first woman to complete a circumnavigational flight continues to have significant public interest over 80 years after she was last seen. While her life may have ended tragically early, her legacy lives on as she has inspired generations of female pilots and is generally regarded as an influential feminist icon. You can learn more about Amelia and her legacy by visiting Atchison and scouring through the Amelia Earhart Birthplace Museum, Amelia Earhart Festival and the Amelia Earhart Hangar Museum.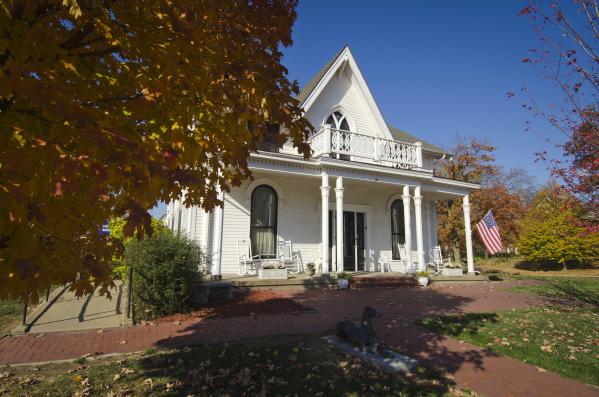 Lynette Woodard – Olympic Athlete, First Female Harlem Globetrotter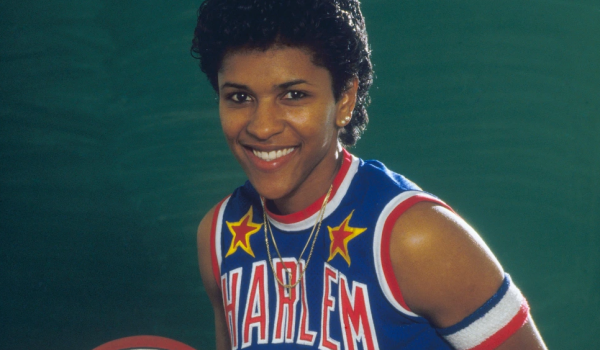 Many of the women who change the world start with a dream at a young age. Lynette Woodard knew she loved basketball and started practicing by shooting a stuffed sock with her brother as a coach. Woodard grew into an in-demand neighborhood basketball star and transitioned into an all-American high school basketball champion. She took her talents to the University of Kansas in 1977 and lead the Lady Jayhawks to three straight Big Eight Championships. With an astounding 3,694 career points during her time at KU, she remains unchallenged as the all-time women's college basketball scoring leader, although she is not recognized as the NCAA DI leader because her collegiate career was prior to the NCAA sponsoring women's basketball. (Another Kansas native, Jackie Stiles, is recognized as the third NCAA DI top scorer with 3,393 career points.)
In 1984, she became an Olympic gold medalist at the Los Angeles Olympic Games. She followed up with a two-year stint playing for the Harlem Globetrotters, the first woman to ever do so. She later signed with the newly formed WNBA where she played two seasons. We'd recommend a trek to Allen Fieldhouse at the University of Kansas to step on the hallowed hardwood court where Lynette, and many other basketball greats, played college ball. You can also visit Lynette Woodard park in Wichita, a neighborhood park complete with indoor and outdoor basketball courts, named for this incredible woman.
Judy Bell – Champion Golfer, First Female President of the USGA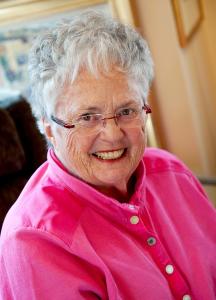 Bell is a lifelong amateur golfer that started her golf career at the tender age of 10 when she won her first Broadmoor Invitational in 1948. Granted, she was the only girl who participated, but this lit her fuse for her lifelong love of the sport. She achieved her lifelong goals of winning the Broadmoor Golf Club title three times and played for the U.S. in the Curtis Cup in 1960 and 1962. She began volunteering at the United States Golf Association in 1961 and became a rules official in the 1970s.
She later served on the Women's Committee and became the first woman on the Executive Committee of the organization in 1987. She then was elected as the 54th president of the USGA in 1996, the first woman to ever hold the most senior office in American golf. She used her tenure to expand the reach of USGA to include programs that encourage minorities, youth and the disabled to take up the game. "Golf is for everyone, regardless of race, color or physical handicaps. Access is important. What would make me happy would be to look at this game down the road and see that the opportunity is in place for everyone who wants to play the game and learn about it and have affordable access."
If you want to channel your inner Judy Bell, try a few rounds at Prairie Dunes Country Club in Hutchinson (host of some of the nation's top golfing events, including the US Women's Open and the Senior Men's Open) or Colbert Hills in Manhattan (awarded one of the Top 10 Collegiate courses and voted one of the 100 best value courses in the US.) Or, if you're a little less experienced in the golf world, like me, try whacking a few balls at Top Golf in Overland Park.