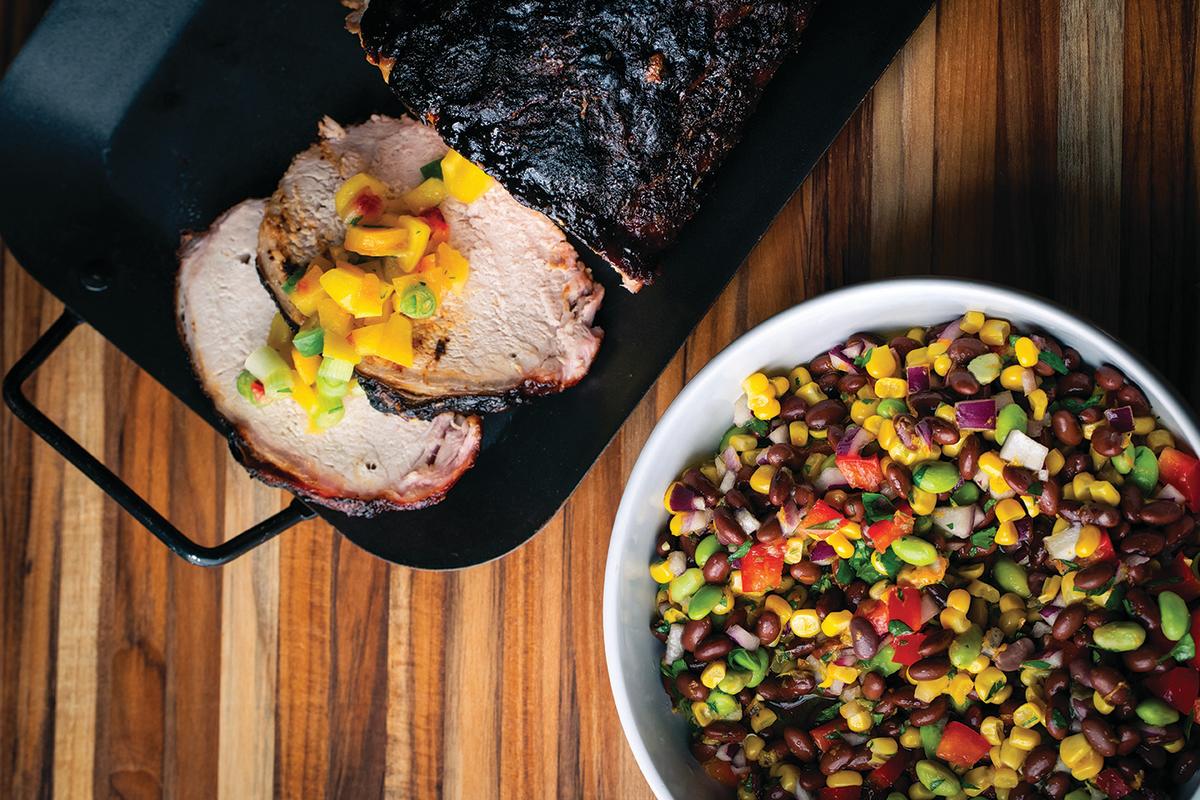 Photography by Nick Krug
Ingredients
•       4-pound boneless pork loin roast
•       2 tablespoons brown sugar, packed
•       1 tablespoon soy flour blend (soy flour blend is a ratio of 7 cups all-purpose flour combined with 1 cup soy flour)
•       2 teaspoons ground cumin
•       2 teaspoons smoked paprika
•       2 teaspoons kosher salt
•       ¼ teaspoon ground cinnamon
•       2 tablespoons vegetable (soy) oil
 
Directions
1.     Pat roast with a paper towel to remove moisture. Use butcher string to tie if needed. Place meat on rotisserie spit rod and secure with skewers. 
2.     In a small bowl combine brown sugar, soy flour blend, cumin, smoked paprika, kosher salt and cinnamon. 
3.     Brush meat with vegetable (soy) oil and rub with spice mixture to cover meat on all sides. Place the rod in motor over indirect heat with coals on each side. A drip pan in center will catch juices. Roast for 30 to 60 minutes depending on temperature of coals. Check for doneness with a meat thermometer with 145°F for medium. 
4.     When done remove roast from grill and remove rotisserie spit rod; cover roast with foil; let roast rest for 15 minutes. Carve into slices.
 
Yield: 8 servings
Nutritional Information per serving: one serving (237 g) Calories 370; Total Fat 22g (9 g sat fat); Cholesterol 120 mg; Sodium 1,142 mg; Total Carbs 5 g; Protein 42 g; Fiber 1 g
 
More Recipes for You to Enjoy