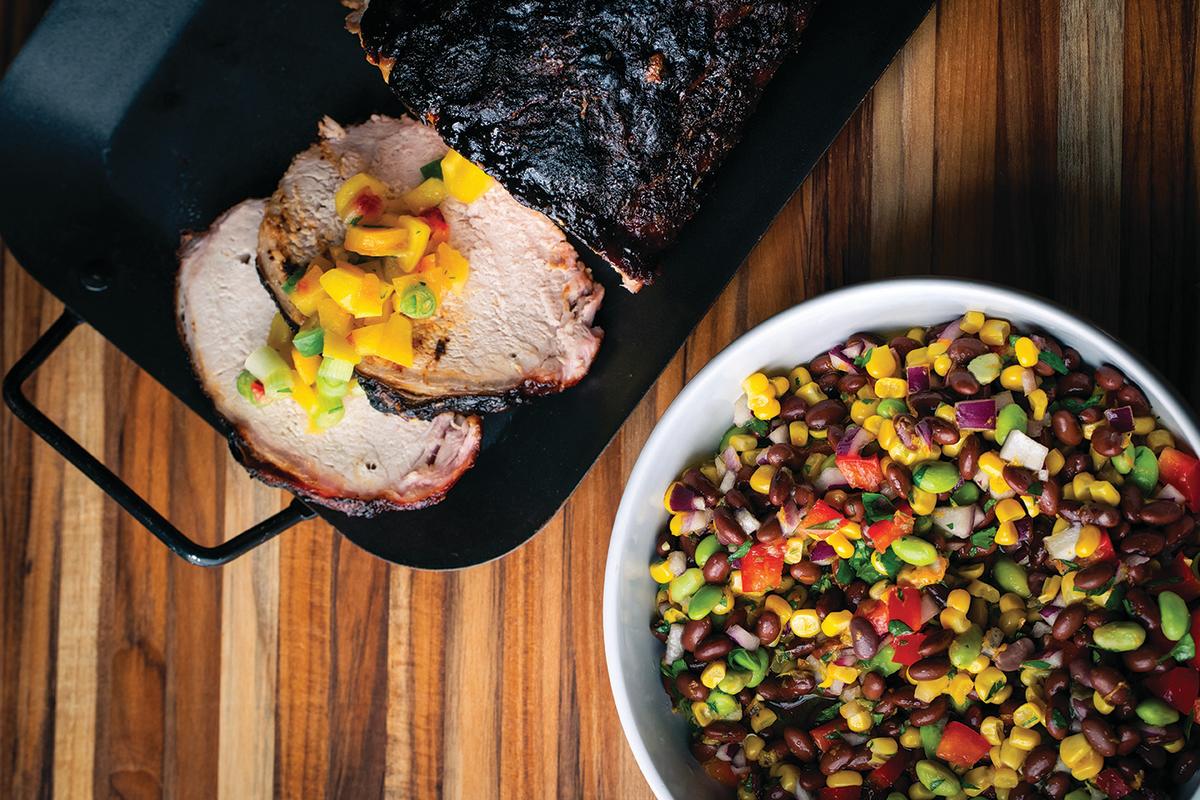 Photography by Nick Krug

Ingredients
•       1 can (15 ounces) black soybeans, drained and rinsed 
•       1 cup frozen corn, thawed
•       ½ cup shelled edamame, cooked
•       ½ cup chopped red bell pepper
•       ½ cup chopped red onion
•       ¼ cup chopped fresh cilantro
•       1 tablespoon orange zest
•       1 teaspoon lime zest
•       ½ cup orange juice
•       1 tablespoon lime juice
•       ¼ cup vegetable (soy) oil
•       ¼ teaspoon salt
Directions
1.     Combine in mixing bowl black soybeans, corn, edamame, bell pepper, onion and cilantro.
2.     For dressing, grate peel of orange and lime and place zest in container that has a tight-fitting lid. Add orange juice, lime juice, vegetable (soy) oil and salt; close with lid and shake to mix. 
3.     Pour dressing as desired over vegetable mixture; refrigerate to chill.
Yield: 8 servings
Nutritional Information per serving: one serving (125 g) Calories 152; Total Fat 10g (1g sat fat); Cholesterol 0 mg; Sodium 93 mg; Total Carbs 12 g; Protein 6g; Fiber 4 g