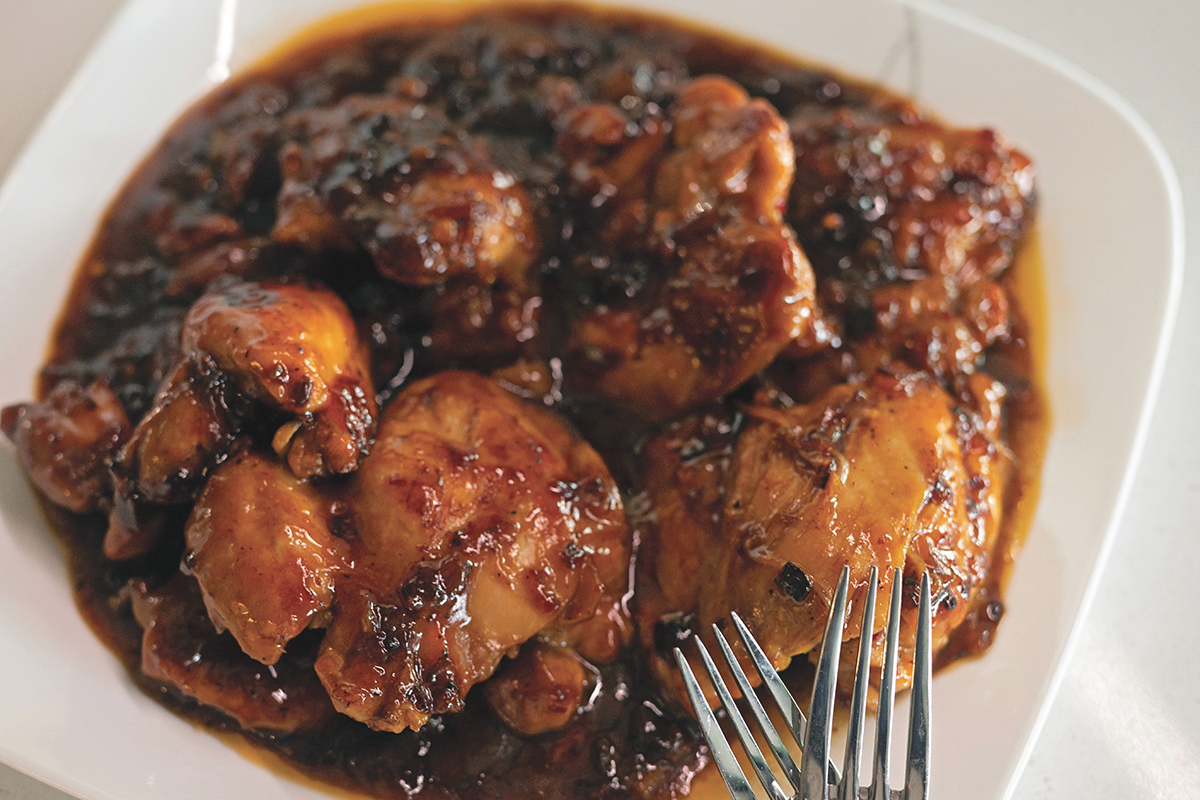 Despite its name, this variation of a classic recipe contains no bourbon; it's named after Bourbon Street in New Orleans where it originated. 
Ingredients
•           2 pounds boneless/skinless chicken thighs, diced or whole
•           1/2 cup diced onion
•           2 teaspoons minced garlic
•           1/2 cup low sodium soy sauce
•           1/4 cup ketchup
•           1/8 teaspoon salt
•           1/8 to 1/4 teaspoon black pepper
•           1/4 to 1/2 teaspoon red pepper flakes   
•           1 cup honey (Note: reduce by half for a less sweet sauce)
•           2 tablespoons cornstarch
•           1 tablespoon (approximately) of water
Directions
1.         Add chicken, onions, and garlic to Instant Pot.
2.         In a small bowl, mix the soy sauce and ketchup; add salt, black pepper, and red pepper flakes.
3.         Pour sauce over the chicken mixture and then add honey.
4.         Cooking: Once all ingredients are in the Instant Pot, lock the cover and seal the steam vent.
5.         Cook on high pressure for 15 minutes (if using frozen chicken, add another10 minutes).
6.         Naturally, release steam for 5 minutes and then quick release.
7.         Turn Instant Pot to sauté.
8.         Mix cornstarch with water; add to liquid in the pot and continue to cook for a couple of minutes until sauce thickens.
Preparation Time  Approximately 30 minutes
Serves  4