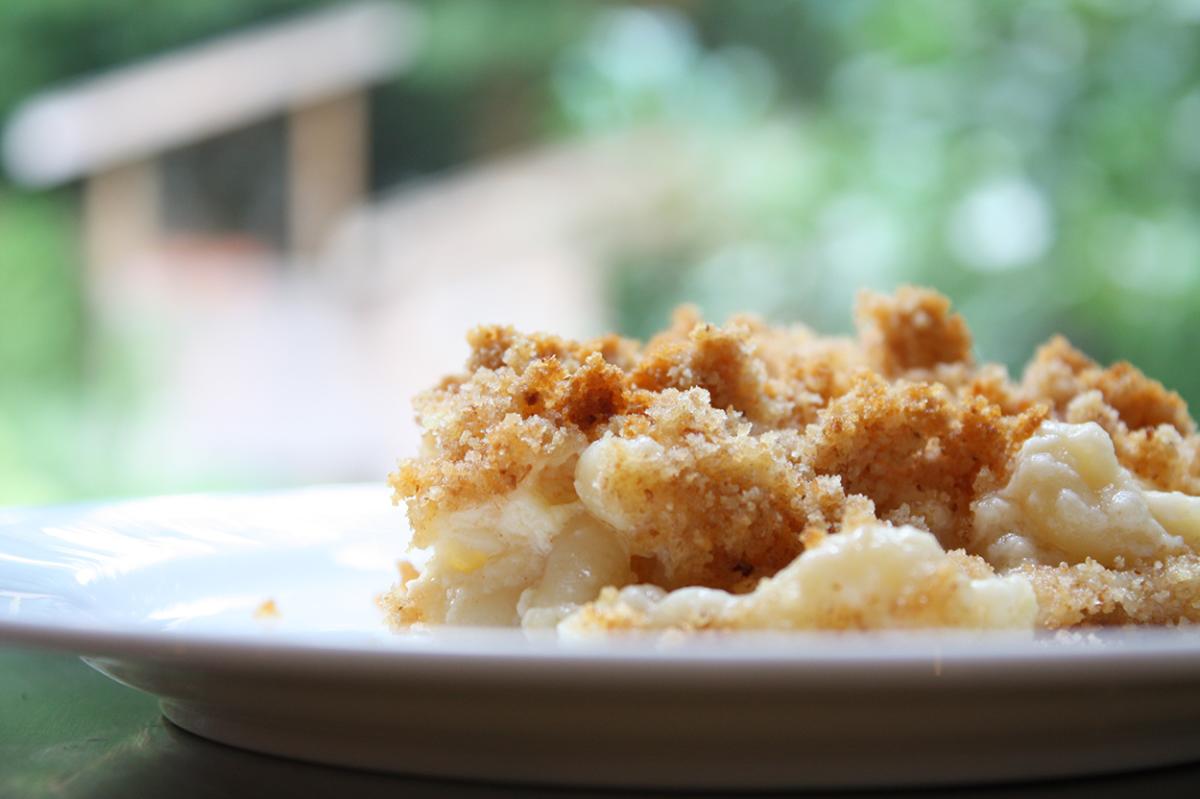 Melissa Reed at Hildebrand Dairy describes this as her go-to mac and cheese recipe, one her family eats year-round. She always makes it with whole milk and often uses a variety of cheeses in order to vary the flavor. However, she clarifies, "I always use block cheese, never bagged as it just doesn't melt as well." Sometimes she even uses a half block (4 ounces) of cream cheese to make this comfort food even creamier.
Ingredients
•           1 lb. elbow macaroni pasta
•           ½ cup Hildebrand sweet cream butter
•           2 teaspoons minced garlic
•           ½ cup all-purpose flour
•           1 ½ teaspoons kosher or sea salt
•           1 ½ teaspoons black pepper
•           4 cups Hildebrand milk
•           1 tablespoon Dijon mustard
•           6 cups freshly shredded sharp or white cheddar
•           2 tablespoons Hildebrand sweet cream butter
•           ½ cup panko bread crumbs
Directions
1.         Preheat oven to 325 degrees F. Butter or spray a 9 x 13-inch baking dish.
2.         Boil pasta in salted water according to package directions; drain.
3.         Melt ½ cup butter in large saucepan over medium heat. Add garlic and heat just until it becomes aromatic; watch carefully to avoid burning.
4.         Sprinkle in flour and whisk; cook 2 to 3 minutes. Add salt and pepper.
5.         Slowly pour in milk and mustard whisking until smooth. Continue to cook on medium heat, whisking until sauce is thick and bubbly. Sauce should be thick enough to coat a spoon.
6.         Lower heat and stir in cheese until well combined.
7.         Add hot pasta to prepared baking dish. Pour cheese mixture over the top and stir to combine.
8.         In a small skillet set on medium heat, melt 2 tablespoons butter. Add in panko bread crumbs, stirring constantly 3 to 5 minutes or until golden brown.
9.         Sprinkle breadcrumbs over mac and cheese.
10.       Bake in preheated oven for 12 to 15 minutes until bread crumbs crisp.
Yield one 9 x 13-inch casserole