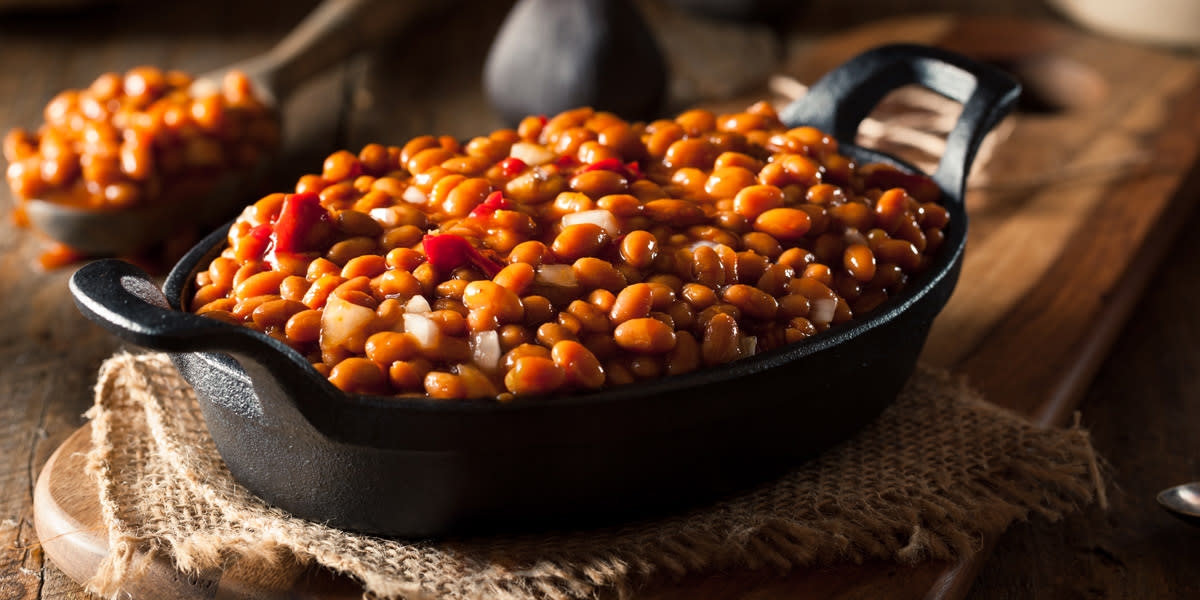 This recipe was included in the Feast on History feature. 
Ingredients
•           1 pound hamburger
•           1 green pepper, diced
•           2 28-ounce cans of prepared baked beans (such as Bush's)
•           1 bottle of Carper's BBQ Sauce
Directions
Preheat oven to 350 degrees. Dice pepper and sauté it in a large pot with the hamburger until the hamburger browns. Pour out excess liquid then add baked beans and barbeque sauce. Place in a large roasting/baking pan and bake for 45 minutes to one hour, until beans are hot and bubbling at the edges.
This recipe was featured in "Feast on History" celebrating the 100th anniversary of  Carper's BBQ Sauce.  Pick up your own bottle of sauce at CW Porubsky Grocery & Meats in Topeka.