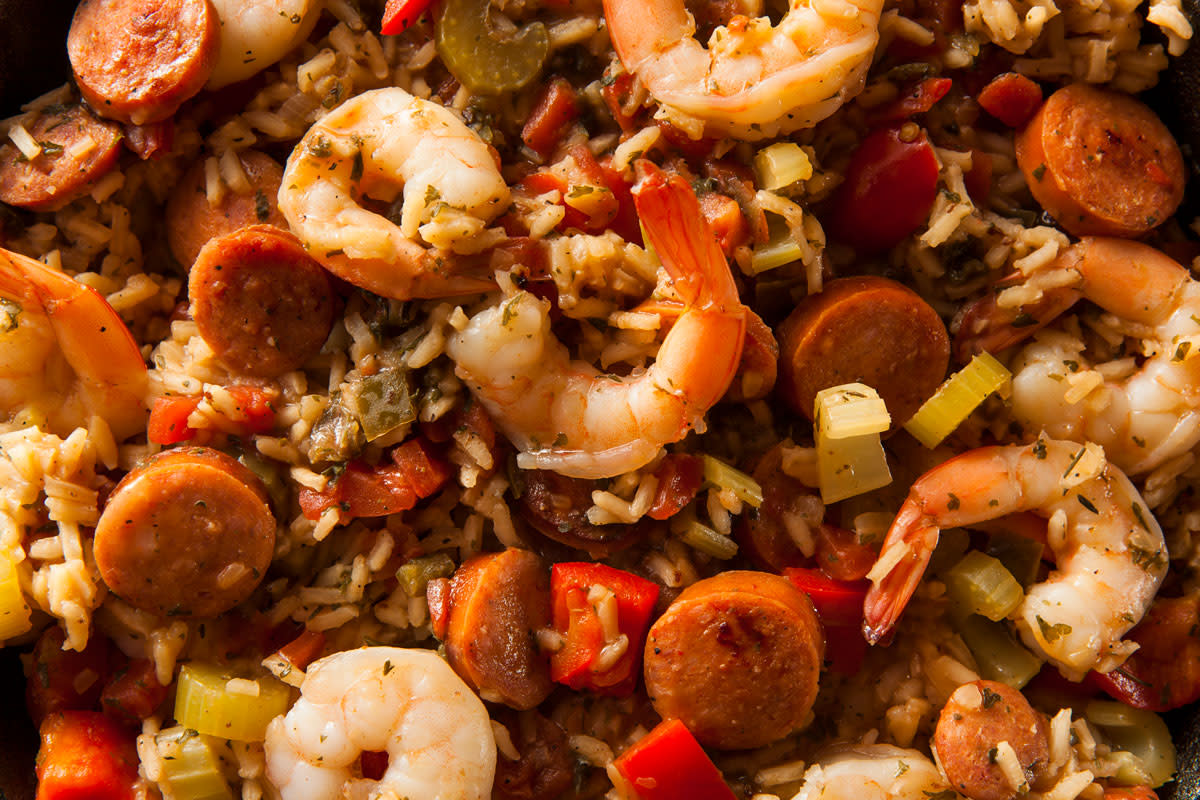 Craving gumbo, red beans and rice, and other succulent flavors of Louisiana?
Kansas may be a long way from the bayous, but we can still find flavorful Cajun and Creole cuisine. This recipe was featured in our summer 2010 issue.

Ingredients
2 pounds ham, cubed
2 pounds smoked sausage, sliced 1⁄4-inch thick
1 pound shrimp (optional)
1 large onion, chopped
1⁄2 cup green bell pepper, chopped 1⁄2 cup chopped fresh parsley
2 celery ribs, chopped
5 garlic cloves, chopped
3 medium to large ripe tomatoes, chopped
1 teaspoon dried thyme
2 bay leaves
salt and coarsely ground black pepper to taste
2 cups uncooked long-grain rice
 
Directions
In a heavy-bottomed skillet with a tight cover, brown the ham and sausage and pour off the excess drippings. add the onion and stir over medium heat until limp, about 3 minutes. Add the green pepper, parsley, celery, garlic, tomatoes, thyme and bay leaves. Season with salt and pepper.
Bring to a boil and cook, stirring, for about 5 minutes. Add the rice and 21⁄2 cups water. Cover and simmer over low heat for 25 minutes. Place the shrimp on top of the mixture, stir through gently and cover with lid. Allow to simmer while stirring occasionally, until the shrimp are cooked through and pink  The dish is done when the rice is tender and all the liquid is absorbed. Fluff with a fork and serve. serves 10.
More Recipes for You to Enjoy