Consider this your one-stop shop to navigating the Sunflower State's essential experiences and hidden treasures, including where to view sunflowers, experience quirky attractions, see rock formations and find Oz.
Where to View Sunflowers
Come late August or early September, Ted and Kris Grinter's Sunflower Farm explodes into a yellow sea of many thousands of beaming blooms 8 miles northeast of Lawrence. For two to three weeks, visitors wander the fields with cameras in hand, snapping selfies and family portraits among the state flower.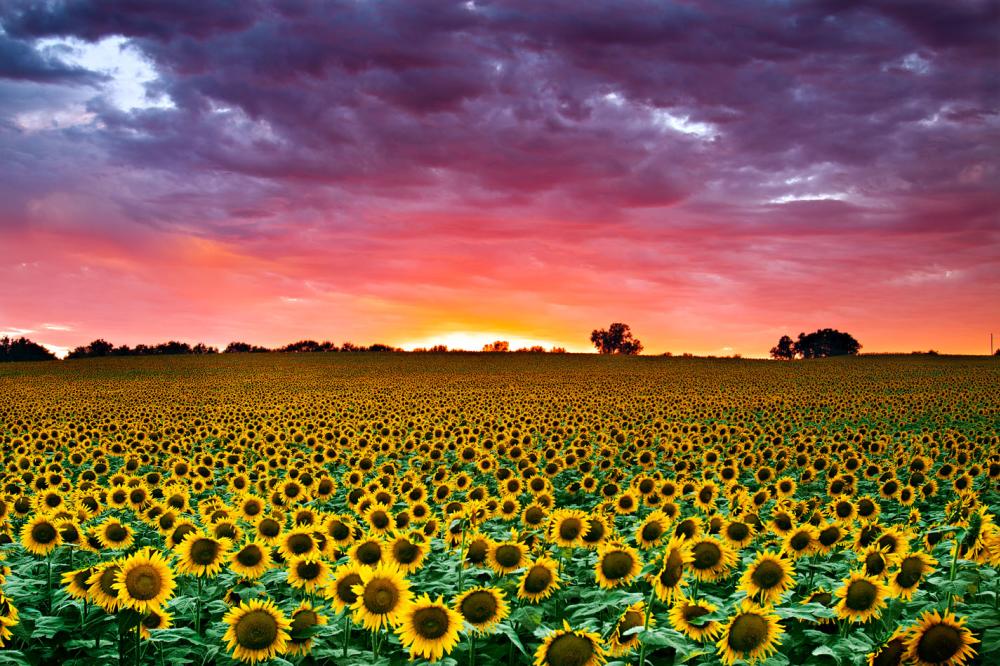 Credit: Jason Soden
Where to Experience Quirky Kansas
Big Brutus, West Mineral
11 million pounds. 16 stories tall. 160-foot-long boom. This retired electric coal mining shovel is a serious beast.
Big Well Museum, Greensburg
A spiral staircase leads into the world's deepest (109 feet) hand-dug well. Exhibits about its construction await at ground level.
Garden of Eden, Lucas
See Civil War veteran S.P. Dinsmoor's cabin home surrounded by 150 bizarre sculptures. More self-taught artists' works made from pull tabs, chewing gum and glass bottles await at the nearby Grassroots Art Center.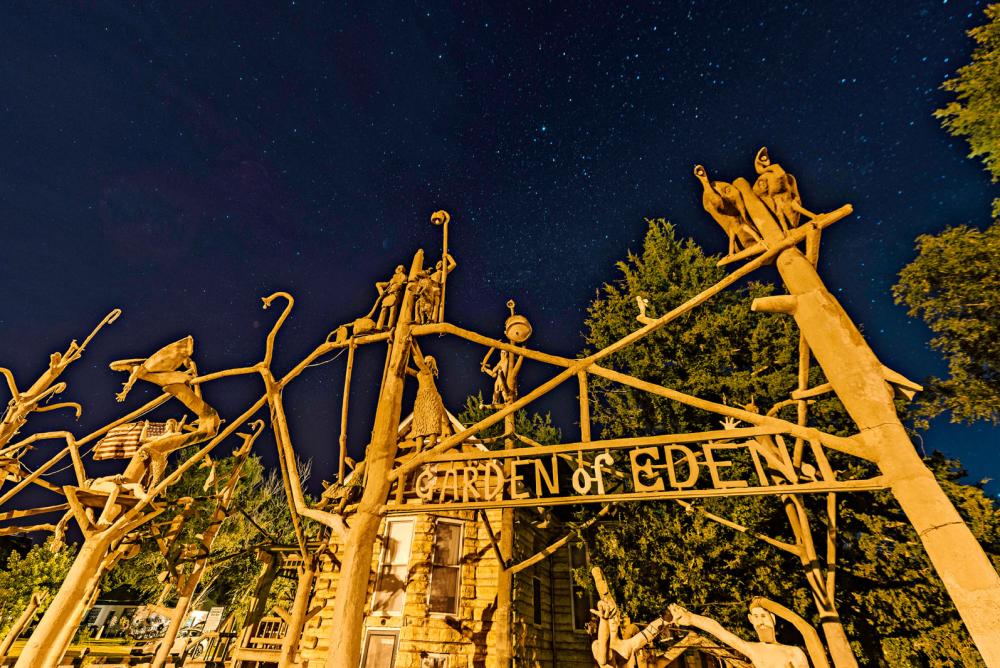 Credit: Doug Stremel
Giant Van Gogh Painting, Goodland
A 24x32-foot replica of one of Vincent Van Gogh's sunflower paintings rests on a nearly 80-foot-tall easel.
World's Largest Ball of Twine, Cawker City
Since 1957, the sisal twine spectacle has grown from 5,000 pounds to more than 20,000. It continues to expand, thanks to an annual Twine-a-thon.
Where to See Rock Formations
Wind, water and river ice exposed soft sedimentary layers of Niobrara Chalk in pockets of western Kansas. The result: otherworldly formations like Monument Rocks, with turrets and spires that rise from the prairie like dissolving sand castles in Gove County.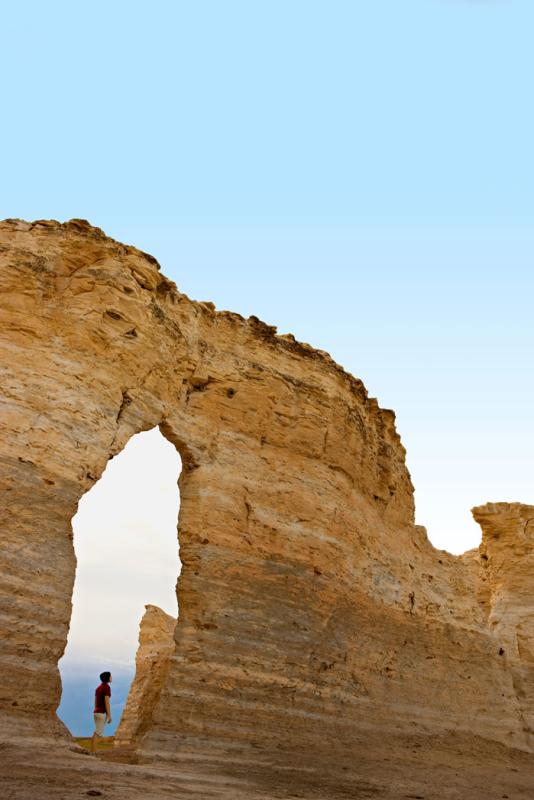 Credit: Jason Lindsey
Fifty miles east, Castle Rock resembles a moonscape with its maze of narrow cuts and canyons cleaved into cropland. In central Kansas, odd-shape rocks star at Mushroom Rock State Park in Ellsworth County (the largest formation measures 27 feet in diameter) and at Rock City park near Minneapolis, where more than 200 rounded sandstone rocks form a surreal playground of climbable spheres.
Where To Follow the Yellow Brick Road
The road to The Wizard of Oz starts right here in Kansas. At the Oz Museum in Wamego (15 miles east of Manhattan), life-size dioramas of Dorothy and other Oz characters anchor collections of more than 2,000 artifacts related to the film. This collection includes an action figure-size flying monkey model used in the 1939 MGM classic.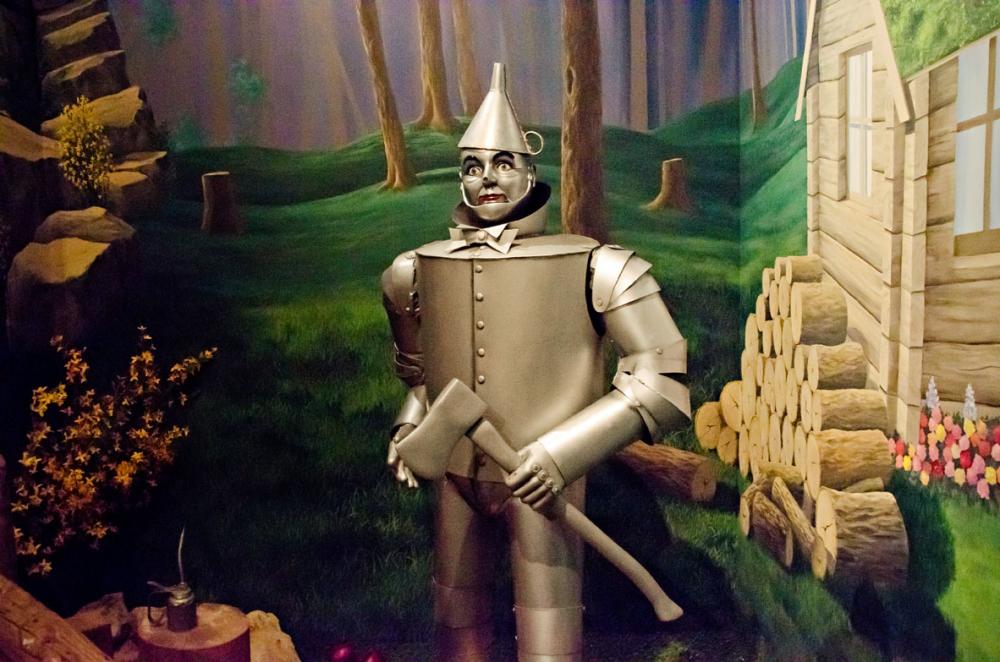 Credit: KDWPT
A guide dressed as Dorothy leads visitors through Dorothy's House and Land of Oz in Liberal (67 miles south of Garden City). The complex features a 1907 home restored to resemble the Gale farmhouse in the film. More than 11,000 yellow bricks form a Yellow Brick Road—er, sidewalk—in Sedan (90 miles southeast of Wichita). Keep an eye out for donor names, including Bob Hope and Whoopi Goldberg, inscribed on the bricks.
Want to experience more Kansas attractions? Check out the 2017 Kansas Official Travel Guide for hundreds of great travel ideas and road trip itineraries.