Wichita is a vibrant city filled with great food, exciting attractions, and an arts scene that would enthrall any art lover. I found myself with a few hours to kill in Wichita and decided to pay a visit to the Wichita Art Museum, an ICT staple that recently announced that many of its collections would have FREE admission!
Photography by Jordan Roemerman
The Wichita Art Museum is launching its newest exhibit, "Isabelle de Borchgrave: Fashioning Art from Paper," on Saturday, February 18th, 2023. This stunning exhibit will remain open through May 14th, 2023. (Please note, while many of their galleries are free to explore, this exhibition does have an admission for non-member adults/seniors. Members, college students, and youth are free. Tickets are available for purchase here.) De Borchgrave is a Belgian artist who originally trained to be a painter but soon found that textiles and costumes were her canvases of choice. Many of the creations on display are inspired by European paintings, others by iconic costumes from around the world. Regardless of their inspiration, each piece is crafted with intricate detailing, vibrant colors, and dazzling beauty.
I was lucky enough to be invited to tour the exhibit ahead of time and watch the uncrating of one of the pieces. The dress I watched emerged inspired by a famous portrait of Madame de Pompadour, an infamous historical French figure that I had listened to a podcast about just a few weeks prior. To see this stunning gown brought to life in front of my very eyes, and for it to be created out of PAPER is absolutely mind-boggling. This piece was my personal favorite of the bunch (I'm a big fan of the color green), but each dress is equally impressive.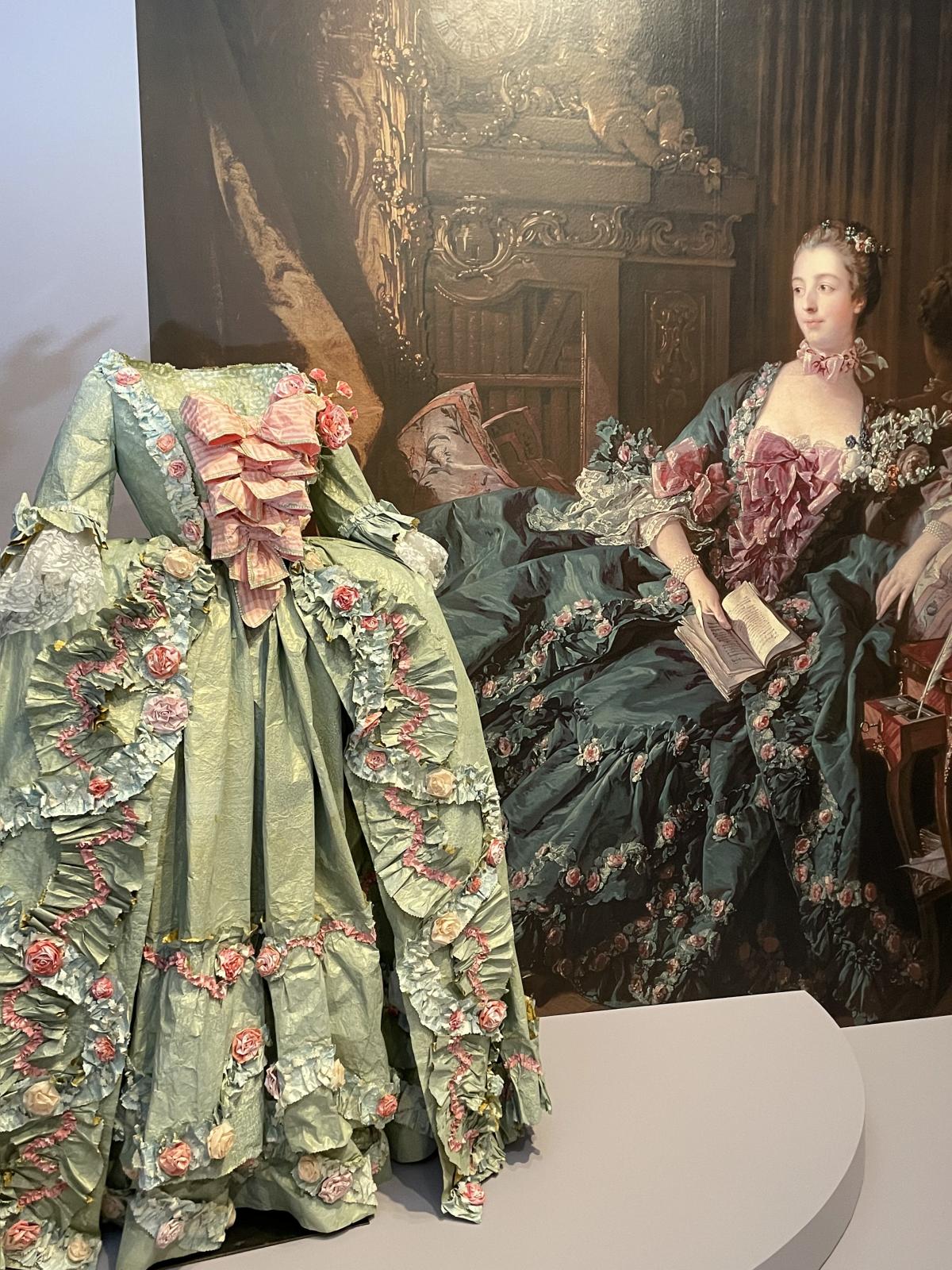 Photography by Jordan Roemerman

Don't forget to admire the accessories that accompany several of the dresses. Some include hats and headpieces; others include impossibly dainty shoes. Take your time to study each ensemble, you won't be sorry that you did. Also, take note of all the different textures that you see. Some of the paper is smooth as silk, others were created to mimic delicate lace, and others are sheer like chiffon.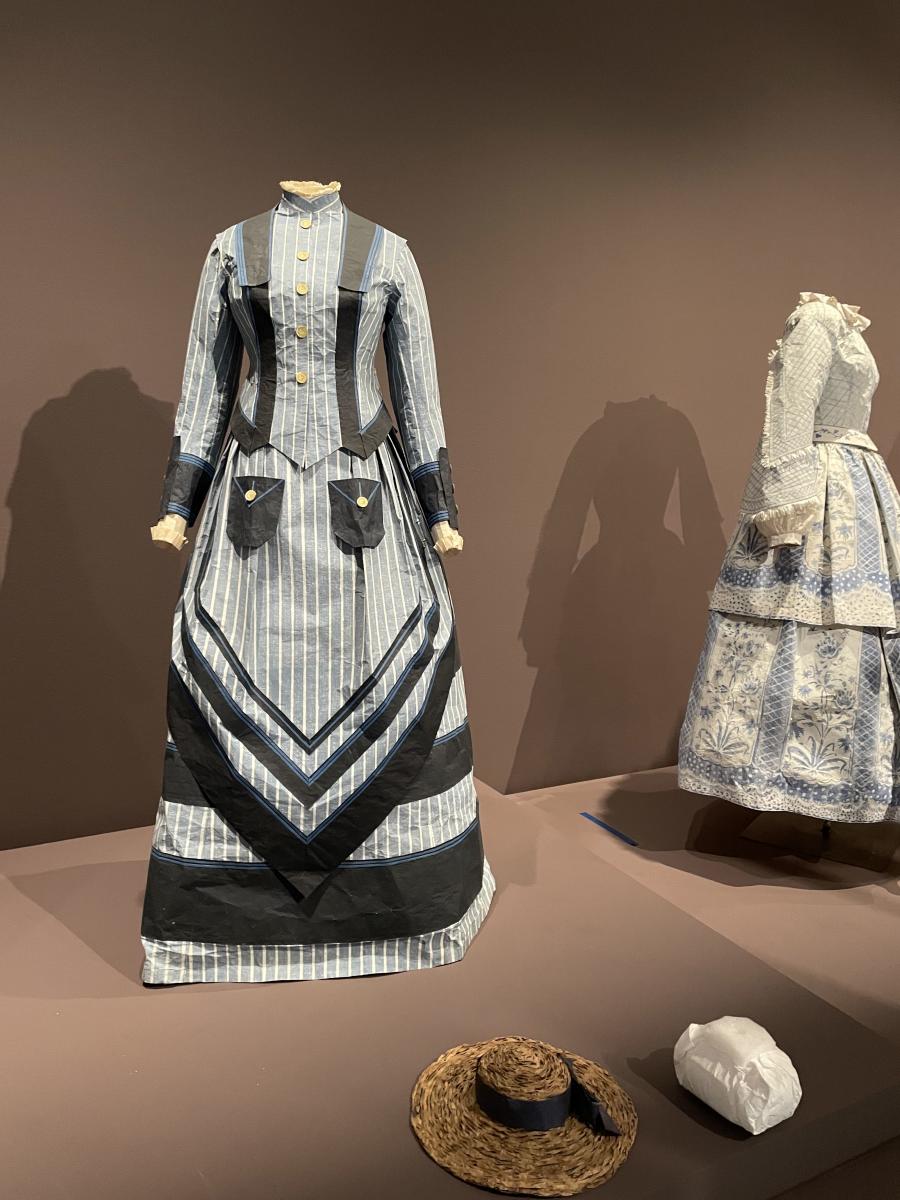 Photography by Jordan Roemerman
I've always had incredible respect for those who work at museums. I'm an undeniable museum nerd, but working with these incredible works of art requires a steady hand, supreme grace, endless patience, and hard-earned knowledge of art-handling techniques. I, as a certifiable klutz, should NEVER be allowed to handle anything so stunning.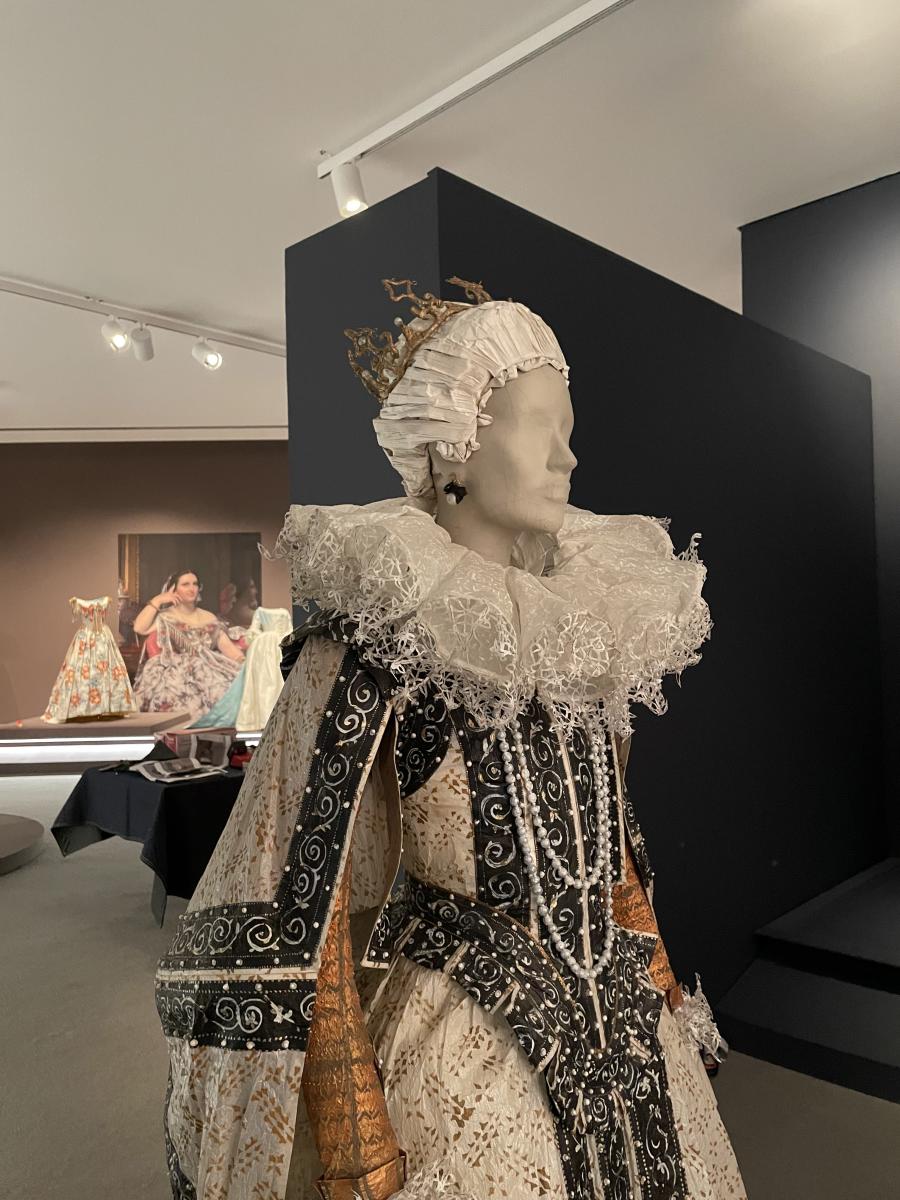 Photography by Jordan Roemerman
While you're at the Wichita Art Museum, don't forget to check out the other galleries. I have always loved Flint Hills Cloudscape, an acrylic painting by Phil Epp that is an astonishing 9'4" by 8'4" and is currently on display in their grand gallery. But this time, my eyes were caught by a new piece in the Wichita Art Museum's collection, Sunday Kind of Love, created by Robert Peterson. This larger-than-life oil painting is photorealistic and filled with the familiar, comfortable kind of love that only a lazy Sunday with your 'person' can bring.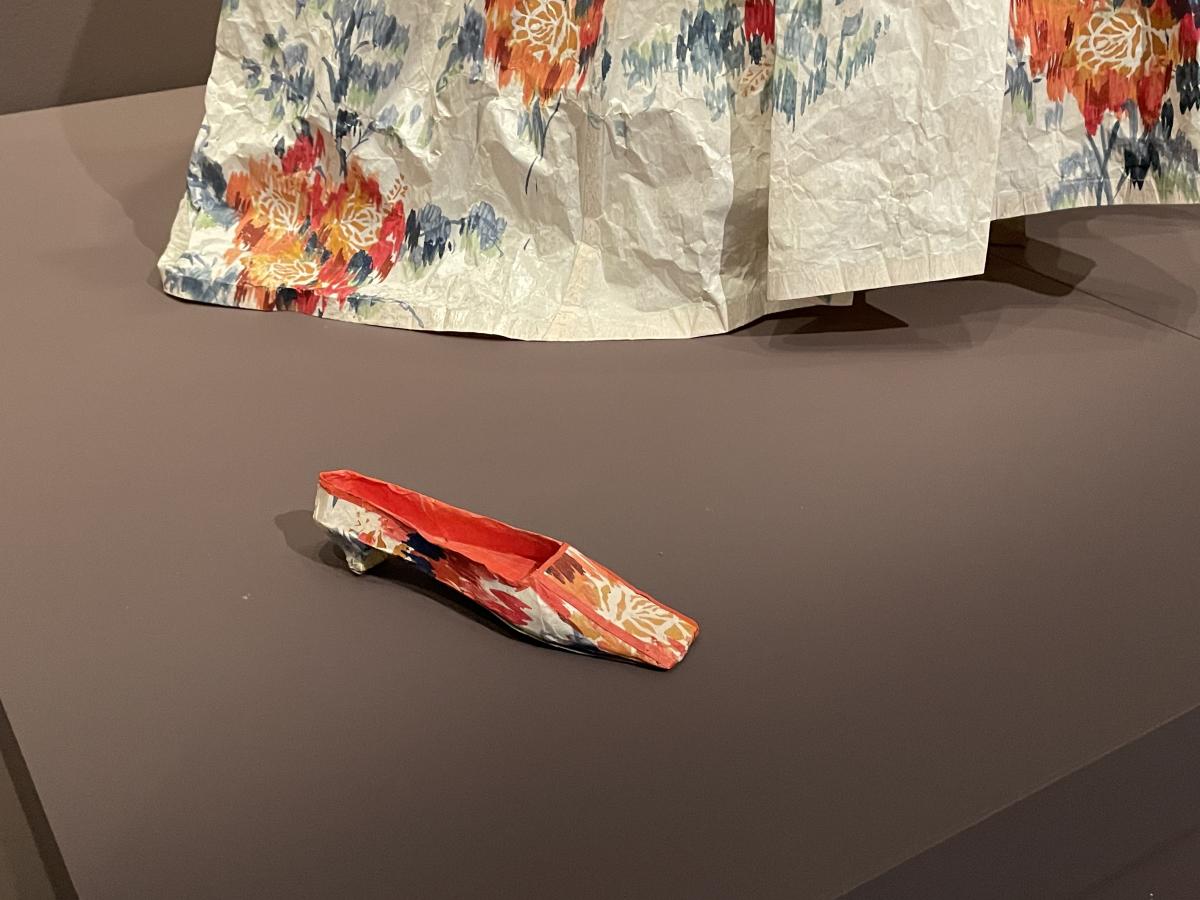 Photography by Jordan Roemerman
I also loved the 'Wichita Wore What? A Century of Local Fashion' exhibit that explored fashion throughout the city's history. From designer evening gowns to paper dresses (yes, that's a perfect tie-in with the de Borchgrave exhibit upstairs), Wichita's fashionistas have embraced fashion as an expression of their self-identity for generations.
Don't forget to stop by their fantastic gift shop for pieces that can start your own art collections at home. I loaded up on some Kansas-themed merch for the office, a great way to expand my collection of Kansas-created art. The Wichita Art Museum is a must-visit spot for any trip to the Air Capital of the World.
Located west of downtown Wichita in the Museums on the River District, the Wichita Art Museum connects people, ideas and art to enrich lives and build community. WAM is home to an outstanding collection of American art…