In Kansas' Flint Hills, venture into the famous prairie landscape and Kansas State University's vibrant hometown.
Defined by the sea of swaying bluestem, carpets of wildflowers, grazing bovines and limestone outcroppings covering its undulating terrain, the Flint Hills region beckons nature-lovers. Because of all the limestone, early settlers used the land for livestock grazing instead of cultivated crops, allowing the prairie to survive. Today, you can hike into pristine preserves, bike nearly 100 miles, overnight in a rustic lodge or tune in to the Kansas City Symphony from your prairie seat.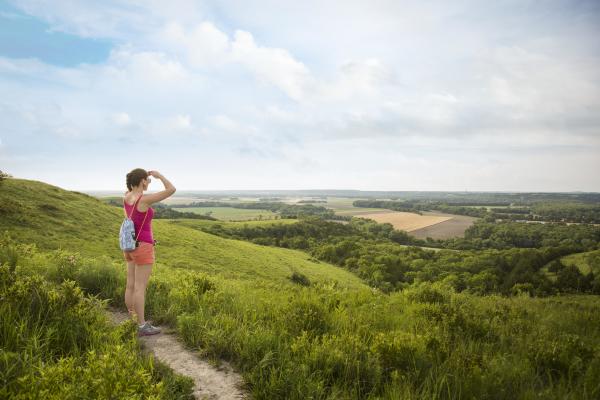 Get an overview at the Flint Hills Discovery Center. Start with the 15-minute immersive film about the prairie, complete with falling snow and winds that gust through the theater. Then peruse exhibits that detail the region's biology and culture, and take time to explore the gardens outside. Kids can roam an indoor interactive prairie playscape.
Hike The Hills
At Konza Prairie Biological Station south of Manhattan, hike through the tallgrass to a spectacular hilltop view of the Flint Hills and Kansas River Valley. Drive to the State-177 scenic overlook for another panorama. Fifty miles south near Strong City, stop by the Tallgrass Prairie National Preserve's visitors center, then take a bus tour (seasonal) in the 11,000-acre preserve or hike to scenic overlooks and a one-room schoolhouse that dates to 1884. You can also tour the 1881 limestone ranch house and nearby barn.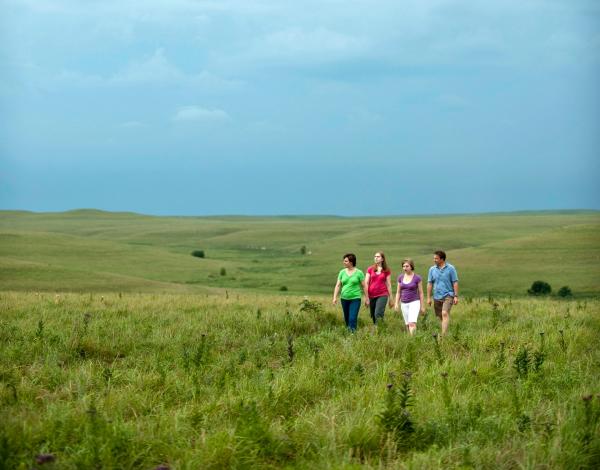 Other Tours To Take
North of Matfield Green, historic ranch Pioneer Bluffs includes an early 1900s house, barns and distinctive mile-long limestone fencing. Learn its story through prairie talks, interpretative exhibits and music. Head to Flint Hills National Wildlife Refuge near Hartford to spot some of the nearly 300 bird species that fly through here. Explore by auto tour, nature trails, and hunting and fishing outings.
Flint Hills Trail State Park
The route links great stops from Osawatomie to Council Grove.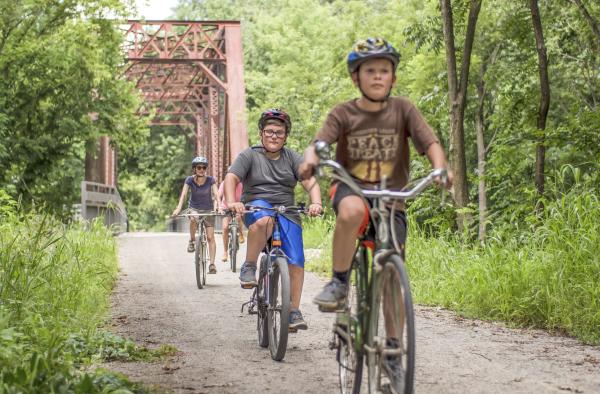 Osawatomie
At the eastern trailhead, the John Brown Museum State Historic Site recalls Bleeding Kansas days.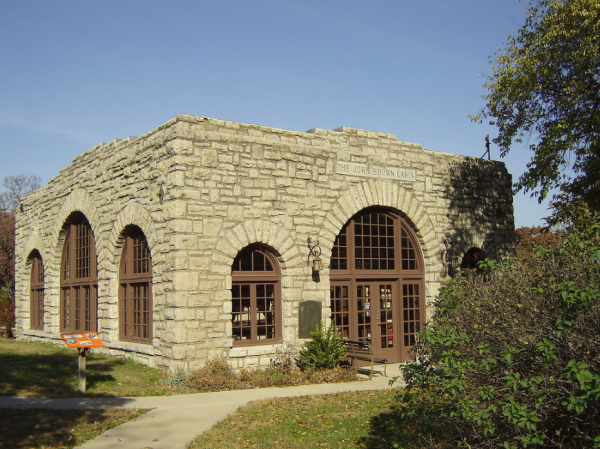 Ottawa
Intersect with Prairie Spirit Trail at the new downtown Legacy Square.
Marais Des Cygnes River Bridge
Get terrific views just west of Ottawa.
West of Pomona, take a detour for a campout.
At about the halfway point, buy picnic fixings for lunch in the park.
Pedal a lengthy stretch of pure prairie, en route to the Kaw Nation memorial near Council Grove.
Make Manhattan Yours
Dubbed Manhappiness and The Little Apple, Kansas State University's hometown of Manhattan delights visitors with shopping, dining and a trendy collegiate-geared entertainment district filled with youthful culture and charm.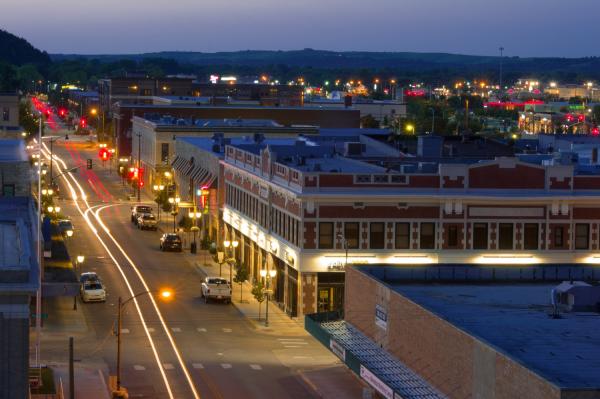 Start Downtown
Manhattan lives up to its endearing nicknames at every step. Best of all, getting around is easy in the city of 55,000, starting with the walkable 4-square-block downtown. Manhattan Town Center mall anchors the heart of downtown, and stylish shops join locally owned restaurants along Poyntz Avenue. Enjoy downtown views (along with a craft brew sampler) from the rooftop patio at Tallgrass Tap House.
Pedal to Campus
Use the free bike-share to cruise the mile to Aggieville, the fun-loving shopping, bar and entertainment district next to campus. Get a taste at some Wildcat favorites: Varsity Donuts, Rock-a-Belly Bar and Deli, Kite's Bar and Grill, Radina's Coffeehouse, and Acme Gift.
Find more places to visit, eat and stay in the Flint Hills at https://www.travelks.com/flint-hills/,  then explore the rest of the Sunflower State with the 2020 Official Kansas Travel Guide.