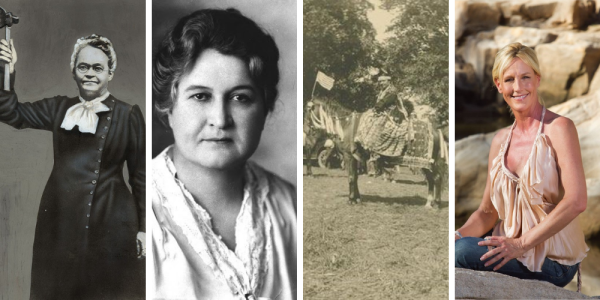 Courage, the mental or moral strength to venture, preserve and withstand danger, fear, or difficulty. When I think about the meaning of this word, I can't help but to think of the exact moment one finds themselves in when they take the spirited action they feel so passionately about. An unknown leap of faith grounded by the self-certainty that this ideal is worth risking it all. Kansas' history of risk-takers and influential leaders is as vast and unique as the landscapes and communities they called home. 
This National Women's Month we are recognizing the women in Kansas that proudly embodied the activist spirit. These revolutionary women were a force to be reckoned with (no pun intended to the hatchet-wielding Carry Nation), gained national attention, and showed the world that change comes from passion, not gender roles.
Minnie Evans (Ke-waht-no-quah Wish-Ken-O)

Minnie Evans was the tribal chair of the Prairie Band of Potawatomie Nation who successfully defeated termination of her tribe and filed for reparations with the Indian Claims Commission during the Indian termination policy period from the 1940's to the 1960's. Minnie attended Haskell Institute (now called Haskell Indian Nations University) in Lawrence, Kansas.
You can learn more about Kansas' Native American history, admire the artistic renderings of American Indian Artists, students and faculty and culturally based items from several tribal cultures of students throughout history at the Haskell Cultural Center and Museum.
Mary Skubitz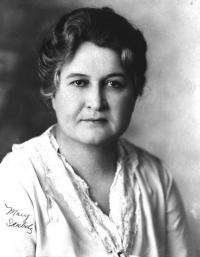 Mary Skubitz was one of the leaders of the "Amazon Army" whose 1921 march gained national attention. On December 11, 1921 thousands of wives, daughters, mothers, sisters, and partners of striking coal miners marched to protest the unfair labor practices and laws across the coalfields of Southeast Kansas. The act of men and women protesting in solidarity was a historical point in the history of American labor. The spirited actions of the Kansas Balkans (coal mining regions of Southeast Kansas) resulted in reforms such as the 8-hour workday, equality, and child labor laws.
Today you can visit the Miners Memorial in Pittsburg, Kansas where the Amazon Army kiosk details the story with photos, text and audio recordings. The Miners' Memorial at Immigrant Park celebrates the area's rich mining and immigrant history. The Pittsburg Public Library proudly displays the "Solidarity" mural that highlights the women marchers and mining history. The Miners Hall Museum located in the Franklin Community Center & Heritage Museum in Franklin, Kansas is the birthplace and original meeting site of the women's march. The museum displays mining artifacts, immigration history and memorabilia.
Erin Brockovich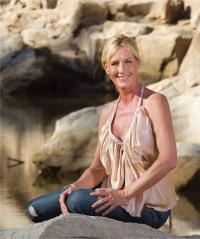 Famously portrayed with big hair and even bigger heels in the 2000 film starring Julie Roberts, Erin Brockovich continues to take the world by storm.  As president of her research and consulting firm, author, podcast host and founder of the Erin Brockovich Foundations that educates and empowers communities in their fight to clean water. Brockovich grew up in Lawrence, Kansas and attended Kansas State University in Manhattan, Kansas. Her work on the Pacific Gas & Electric lawsuit in Hinkley, California remains the largest settlement ever paid in a direct-action lawsuit in U.S. History.
For a Brockovich inspired road trip stop in Lawrence, Kansas to do some shopping on Historic Mass Street. Grab some grub and brews at Free State Brewing Co. Take a Capitol Tour in Topeka, Kansas. Head to the Little Apple to admire the beautiful limestone buildings at  Kansas State University. When you wake up in the morning, celebrate Brockovich style at Early Edition diner.
Carry Nation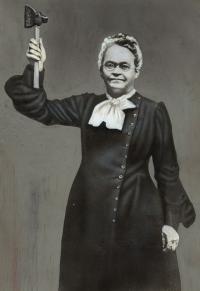 Carry lived in Medicine Lodge, Kansas when she used an umbrella to attack her first saloon. Carry entered the temperance movement in 1890 when a U.S. Supreme Court decision ruling in favor of liquor sales "weakened" the prohibition laws of Kansas. Carry decided that if saloons were going to operate illegally then she could destroy them with impunity. Carrie ditched the umbrella and began using a hatchet to smash bars while singing hymns and announcing prayers. Carry also protested fraternal orders, tobacco, foreign foods, corsets, and skirts of improper length.
You can visit the Stockade Museum & Carry Nation Home in Medicine Lodge, Kansas to learn more about Carry as well as view photos and other memorabilia.