You may think you're not in Kansas anymore at Arikaree Breaks, a rugged expanse in northern Cheyenne County, where plains give way to yucca-studded gorges and gullies formed by windswept deposits. Take a good look at these badlands, which stretch for 36 miles. Coffee breaks draw crowds in nearby St. Francis, where Fresh Seven Coffee roasts beans daily. But it's not just a java joint—locally sourced food (Fancy-Ass Nachos, anyone?) and craft cocktails perk up things all day. Tell your friends you saw the Pope in Kansas—head a few blocks over to the St. Francis Motorcycle Museum. Around 140 vintage rides include models from lesser-known brands like Pope, an early 1900s American manufacturer. A crowd favorite is the 1944 Cushman Military Airborne 53, dropped to troops via parachute during World War II.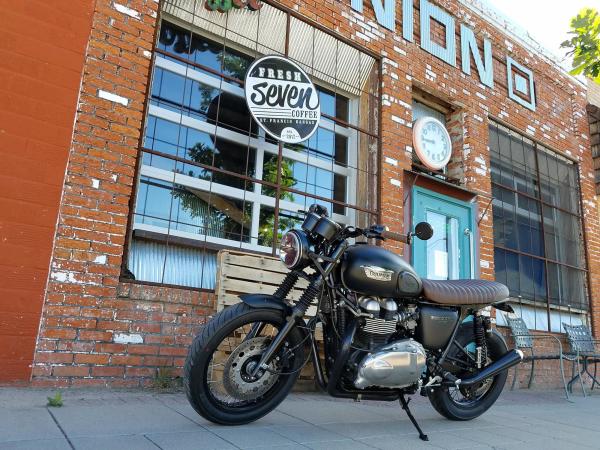 Speaking of airborne, the High Plains Museum in Goodland (about 35 miles south) displays a full-size replica of the first patented helicopter in the United States. The helicopter was invented by two Goodland residents. The Goodland Historical Tour covers around three dozen landmarks, including original brick streets. A standout is the Ennis-Handy House, a symbol of early 1900s prosperity. At Goodland's Olde Westport Spice and Trading Co., artisans prepare gourmet spice blends and dry soup mixes. Buy ingredients and recipes to spice up meals at home. An on-site restaurant, Westport On Main, serves breakfast and lunch (plus dinner on Fridays and Saturdays).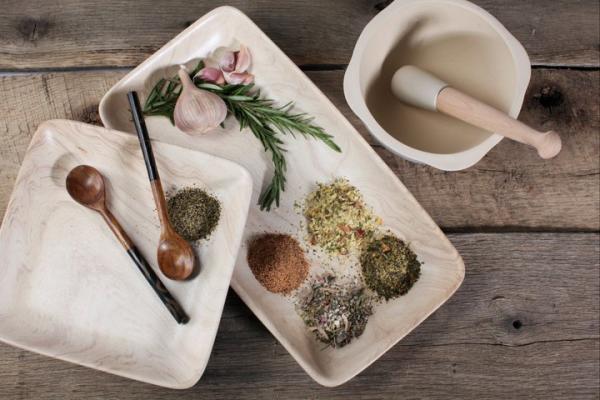 Even nervous novices can "climb" Mount Sunflower, the highest point in Kansas (4,039 feet above sea level). It's about 40 miles southwest of Goodland and half a mile east of the Colorado border. The "peak" rises from private pastureland, but the good-humored owners welcome well-behaved expeditions. Make base camp at Mt. Sunflower Bed and Breakfast in Sharon Springs. The former church, built in 1922, offers eight rooms full of amenities and small-town charm. One room, the Meadowlark's Nest, honors the state bird.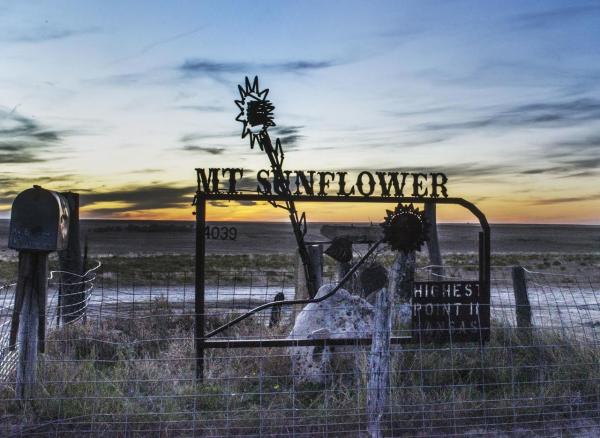 Expand your Sunflower State horizons with more road trip inspiration in the 2022 Official Kansas Travel Guide.