With breathtaking sunsets that color the prairie, rich cultural experiences and museums, and vibrant nightlife and venues, it's no wonder many artists emerge from the Sunflower State. This Women's History Month, we are recognizing some of our favorite Kansas artists. While you're traveling the state, we recommend rocking out to the musical powerhouses of a few of our favorite Kansas gals, Janelle Monáe (Kansas City), Melissa Etheridge (Leavenworth) and Martina McBride (Sharon).
Kansas Female Artists
Laura Ingalls Wilder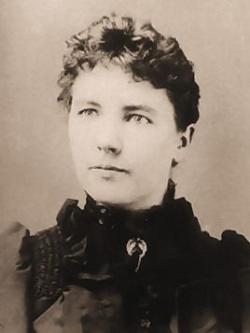 Laura's life on the prairie and traveling by covered wagon with her family inspired the novel, Little House on the Prairie. Laura reminisces on of her family's stay in Kansas, and the Little House books provided an authentic portrayal of prairie life and warmed the heart of readers for generations to come. The Little House on the Prairie Museum in Independence, Kansas stands on the original land where the Wilder family lived in a one-room log cabin in 1870. The historic site is the birthplace of Laura's younger sister, Carrie, which includes a one-room schoolhouse, post office and farmhouse from the 1870s.  
Kepka Belton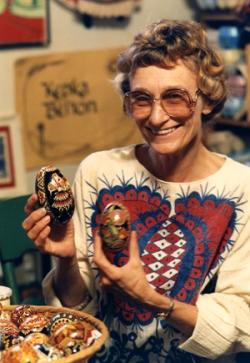 Kepka Belton of Ellsworth, Kansas is known for her beautifully painted and decorated Czech eggs. Kepka's ancestors were some of the earliest settlers in Ellsworth County. Kepka first learned to make kraslice (decorated eggs) from her grandmother. Using chicken or geese eggs with a special waxing and dyeing technique, Kepka kept the tradition of her grandparents and Czech heritage alive. By attending festivals and fairs showcasing her artwork, she came known as the "Egg Lady" of Kansas. Kepka was honored with a National Heritage Fellowship, given to outstanding master folk artists in the United States.
You can see the World's Largest Czech Egg in Wilson paying tribute to the rich Czech culture of North Central Kansas. Folk Art Lovers can explore the Garden of Eden & Grassroots Art Center in Lucas, the Folk Art Festival in Liberal or one of the many art museums across Kansas.  
Hattie McDaniel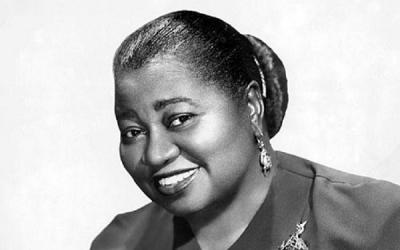 Hattie was born in Wichita, Kansas, and was the youngest of 13 children. Hailing from dynamic parents, her mother Susan was a gospel singer and her father fought in the Civil War with the 122nd United States Colored Troops. Hattie went on to become an actress, singer-songwriter, and comedian. She is the first African American to win an Oscar (Best Supporting Actress) for her role as Mammy in Gone with the Wind. Her ground-breaking work continued when she became the first black woman to sing on the radio in the United States.
You can learn more about Hattie by visiting the Kansas African American Museum in Wichita, Kansas. You can also see her new birthplace historical trail marker that is set to be placed by the end of March 2021.
Marijana Grisnik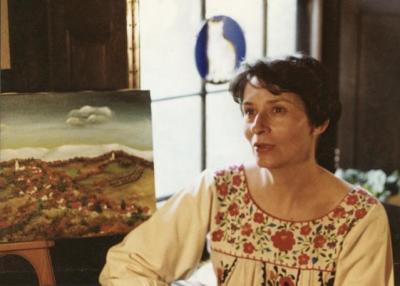 Marijana has strong ties to the Strawberry Hill neighborhood of Kansas City, Kansas and the ethnic heritage of its people. Croatians began setting in the Strawberry Hill area in the late 19th century and remains a strong ethnic community and center for Croatian-Americans throughout Kansas City. Marijana has been telling the story of Strawberry Hill  through her artwork for 30 years. Her portfolio includes 25 exhibitions in the United States and Croatia. Forty of her paintings are in the permanent collection at the Kansas Museum of History in Topeka, Kansas.
Margaret "Redfern" Pitzer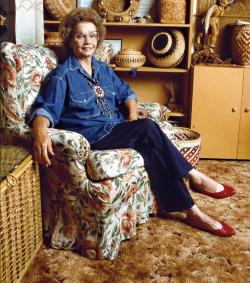 Wichita-area raised; Redfern is one of the most respected American Indian artists in the nation. Her beadwork and basketry are highly sought after by collectors to this day. Belonging to the Cherokee Nation, Redfern always had interest in Native American Art and her ethnic background. It wasn't until adulthood that Redfern took on her tribal name to honor her maternal great-grandmother and renew her interest in basket making. Her artwork has been featured at the Mid-America All-Indian Center in Wichita, Kansas and the Kansas Museum of History in Topeka, Kansas.