The map may say central Kansas, and the calendar 2018, but Kanopolis State Park is like the Old West of more than a century ago.
For miles Tallgrass prairie waves in the wind. Deep and steep canyons gouge the grasslands, packed with caverns and dotted with giant, rose-colored rock.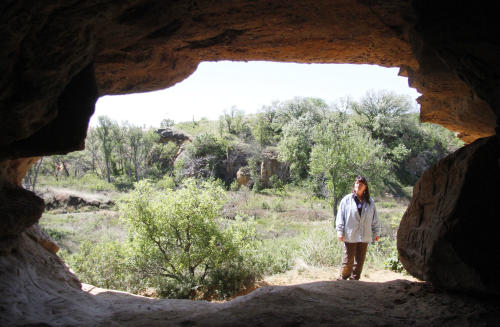 It's so spectacular Kanopolis State Park has been ranked in the top one-percent of America's parks for scenic beauty.
Except for the glistening 3,000 acre reservoir, little has changed since the days when the Cheyenne stampeded buffalo over nearby cliffs.
About 30 miles of trails, largely through that Horsethief Canyon area, helps access the unchanged landscape.
"There are a lot of places where you can feel like you're the first person who's ventured there," Wendy Bowles once told me, and she's worked at the park for 28 years.
Horseback still provides great opportunities to explore the cliffs, canyons, savannahs and caves. Both horse and rider are treated well.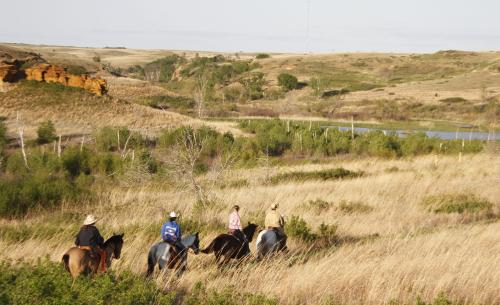 The Rocking'k Horse Campground is rated as one of the best "horse hotels" on the plains, with corrals, ample water, power and large campsites.
Every inch of the trails is open, and challenging, to hiking and mountain biking.
For those short on time or endurance, the Buffalo Tracks Nature Trail is less than a mile each-way but has caves, tall cliffs, a clear stream and some ancient carvings on the soft sides of tall bluffs. Some are from first settlers in the mid-1800s, and some from native people before.
The trail is limited to foot traffic and perfect for families. A quarter-mile south of the trail head is a huge rock formation ideal for kids of all ages to climb. The views across the lake and prairie from the top are stunning.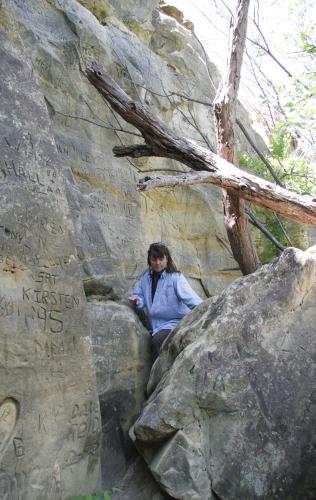 Though justifiably famous for the stunning landscape, Kanopolis State Park has more to offer.
There are about 200 primitive campsites, some secluded and at the water's edge. Another 130 sites have utilities. The park has a total of dozen campgrounds, spread amid both sides of the lake.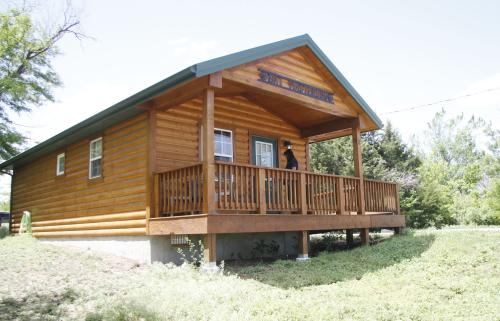 Wildlife, including nesting bald eagles, thrive in the park. The fishing can be good for crappie, catfish, white bass and saugeyes. There's a nice marina for a lake of this size, swimming areas and playgrounds.
But to make a trip to the state park and not at least spend a few hours in the Horsethief Canyon area would be cheating yourself.
For some, the area has been life-changing.
Doje Kosek was raised on the East Coast, somehow ended up in central Kansas where she's ridden horses as often as possible through the Horsethief Canyon area.
"It seems like I waited my whole life to get out here," she told me after we went on a ride. "Now it feels like I can finally breathe."