Talk about wide-open spaces. The southwest quadrant of Kansas (22 counties) is no faux frontier—it's the real deal. The region carries on the centuries-old legacy of explorers and pioneers who trekked its expanse. In 1865, when the U.S. Army established Fort Dodge along the Santa Fe Trail (near present-day Dodge City), native tribes and herds of bison still inhabited the area.
Grassy fields dotted with wind turbines and framed by deep blue skies make for scenic driving throughout the southwest. Small towns with historic sites and family-friendly pursuits create a relaxed getaway.
Big On History
In Meade, tour the Dalton Gang Hangout, once the home of Eva Dalton Whipple, sister to three of the marauding band. A tunnel there is said to have helped the robbers elude the law. Meade State Park, an oasis in the prairie, features an 80-acre lake that draws anglers, boaters and swimmers (there's a nice beach). Exhibits at the Meade County Historical Museum include replicas of a sod house, general store and livery stable, plus an old-time bank, doctor's office, school and church.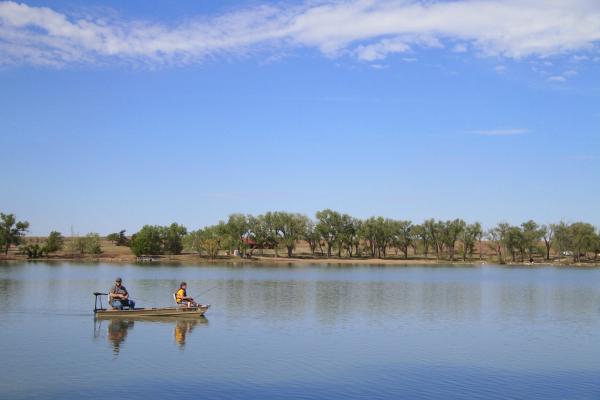 Family-Friendly Stops
It's free to walk through Garden City's Lee Richardson Zoo ($10 to drive through), where 300 animals inhabit 47 acres. See big cats, a black rhino and affable alpacas. A true-crime exhibit is one of the latest additions to the Finney County Historical Museum. Examine evidence from the 1959 Clutter murders (chronicled by Truman Capote's In Cold Blood) that took place in nearby Holcomb. Traditions Soda and Sandwich Shop is known for great shakes and friendly service.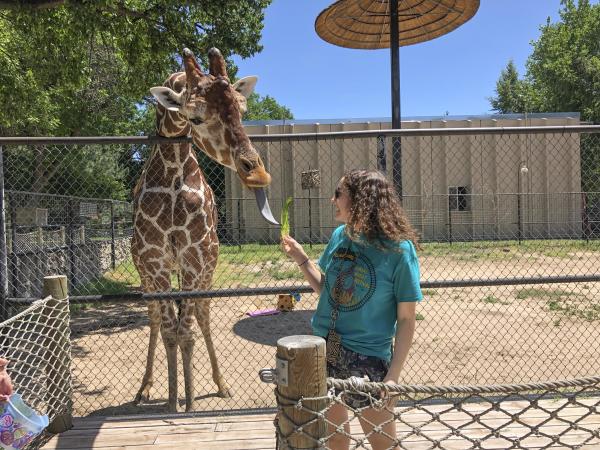 Attractions Deep and Rich
Greensburg keeps its biggest attraction on the down-low—109 feet down, to be exact. Spiral stairs at the Big Well Museum descend into the world's largest hand-dug well. Crews of farmers, cowboys and drifters dug the engineering wonder in the 1880s. Today, see exhibits on the town and well. Enjoy milkshakes as rich as the local history on display at the Kiowa County Historical Museum and Soda Fountain. Vintage signs, photos and other artifacts conjure up the area's past.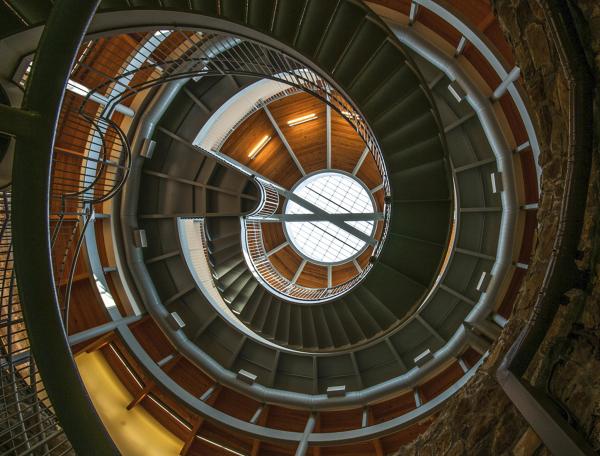 Get into Dodge
Take a new look at the Old West in Dodge City, where things still get wild. A walkable downtown delivers with historic reenactments—including gunfights—plus drinking and dining spots, including a distillery and a dinner theater.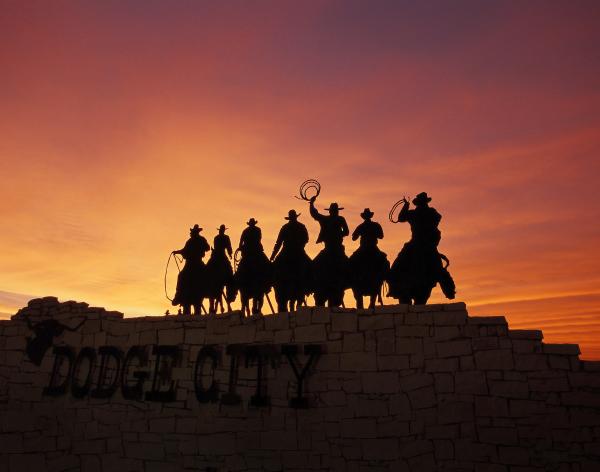 Downtown
A freshly renovated and expanded Boot Hill Museum, slated to be completed by May 2020, offers more reasons to get the heck into Dodge. Check out the museum's new exhibits, lobby, gift shop and covered back patio, plus a 3,000-square-foot temporary exhibit hall. The legendary Front Street boardwalk remains, with good and bad guys still shooting it out in twice-daily re-created gunfights (noon and 7 p.m. in summer). Next door, sample craft spirits at Boot Hill Distillery, on the original site of Boot Hill Cemetery.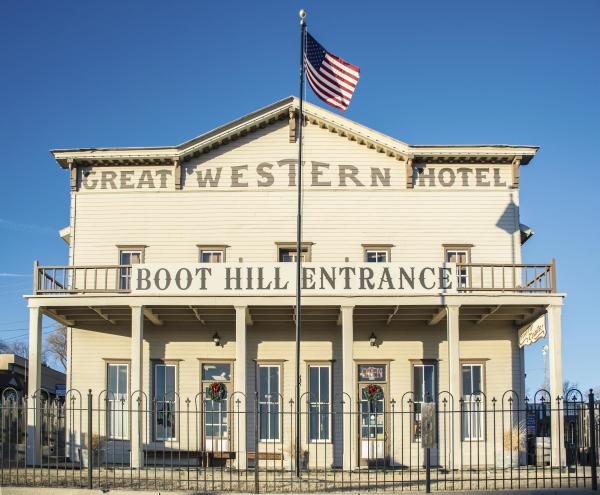 Historic District
Stroll the Dodge City Trail of Fame through downtown's historic district, a route marked with statues and medallions recalling famous (and infamous) residents, including Doc Holliday. Roles, rolls and rails converge at the Depot Theater Company in the historic Burlington Northern and Santa Fe railroad depot. Most Dodge City attractions are clustered downtown, close to restaurants and shops.
Go a Little Wild (West)
Stalk Kansas whitetail deer and exotic species from around the world on an adventure with Dodge City Exotic Hunting. Book a hunt for rams, black bucks, elk, oryx or even bison—no licenses or permits needed. Go fishing, too. On-site lodging is available.
Want to look the part during your Wild West stay? Long's Inc. can dude you up with Western duds from head to toe—literally. Shop cowboy hats, boots, jeans and Western shirts, with styles for both men and women. Find them along the Central Avenue business district.
For more ideas on places to visit, eat and stay in the Southwest region, head to https://www.travelks.com/southwest, then explore the rest of the Sunflower State with the 2020 Official Kansas Travel Guide.