Whether you're connected to campus or just passing through, you'll find plenty of spirit in these seven cities and towns.
Lawrence
The University of Kansas men's basketball team owns one of the best home records in sports, thanks to the raucous atmosphere at Allen Fieldhouse that often unnerves opponents. The rest of Lawrence is more welcoming to guests.
Basketball fans flock to the DeBruce Center, an addition to Allen Fieldhouse, to see former KU coach James Naismith's original rules of the game. The Robert J. Dole Institute of Politics chronicles the life of the longtime U.S. senator from Kansas, and the Spencer Museum of Art houses 37,000 European, North American and East Asian works.
Music-lovers follow the lineup at the Lied Center of Kansas, which hosts national Broadway tours, plus acts like Lyle Lovett and Kenny Rogers.
Lawrence's growing number of culinary hot spots include 715 and Ladybird Diner, as well as Massachusetts Street stalwart Free State Brewing Company, which was cranking out craft brews before it was cool. For more global cuisine, cut into spicy chilaquiles and overstuffed chimichangas at Port Fonda, or venture a few blocks off the main drag for steamed buns and Asian-inspired dinner bowls at Bon Bon. In between meals, shoppers stroll along Mass Street for a mix of familiar retail outlets and Lawrence originals like Waxman Candles and Ruff House Art stationery shop.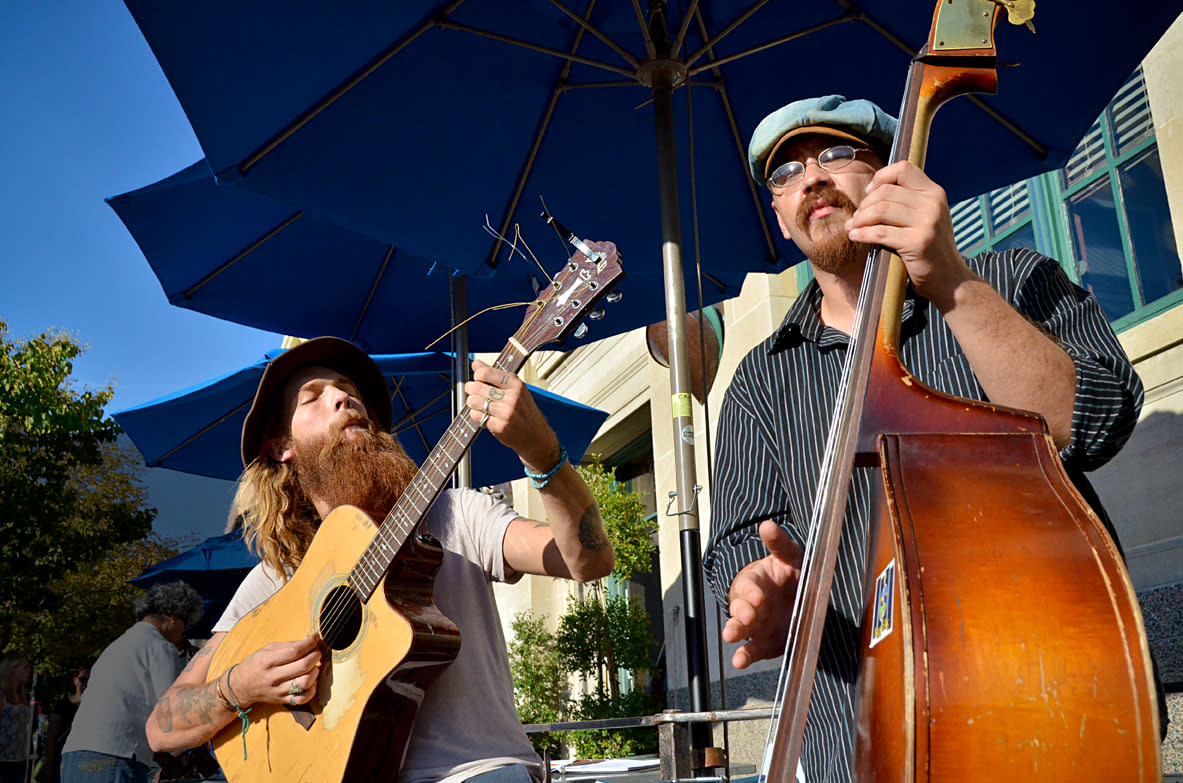 Credit: KDWPT
Downtown lodging is an affordable luxury thanks to The Eldridge and The Oread hotels. The Eldridge has suite-style rooms and is located in the heart of Mass Street, while The Oread (just steps from the campus) stars rooftop terraces.
Topeka
Topeka stakes its claim to college-town status at Washburn University, a public institution built on land donated by abolitionist John Ritchie. Fellow abolitionist Ichabod Washburn funded the school (hence its mascot, the Ichabod). Learn more about the abolitionist movement at the Historic John and Mary Jane Ritchie House, a two-story structure built in 1856 that later served as a stop on the Underground Railroad.
The Brown v. Board of Education National Historic Site, once an all-black elementary school, tells the story of the landmark U.S. Supreme Court case ending segregation. White and Colored signs stand in the hallway, and the auditorium houses an immersive multimedia presentation on race. The Kansas Museum of History also showcases the past with Native American and slave artifacts, as well as the first Kansas Colored Infantry Flag, honoring more than 2,000 African-American Civil War soldiers from the state.
Old Prairie Town at Ward-Meade Historic Site, an open-air museum and park along the Oregon Trail, features a meticulously maintained botanical garden and several historic structures, including a drugstore that still serves drinks from an old-fashioned soda fountain. Get some exercise hiking or mountain biking on trails in the heavily forested Kaw River State Park.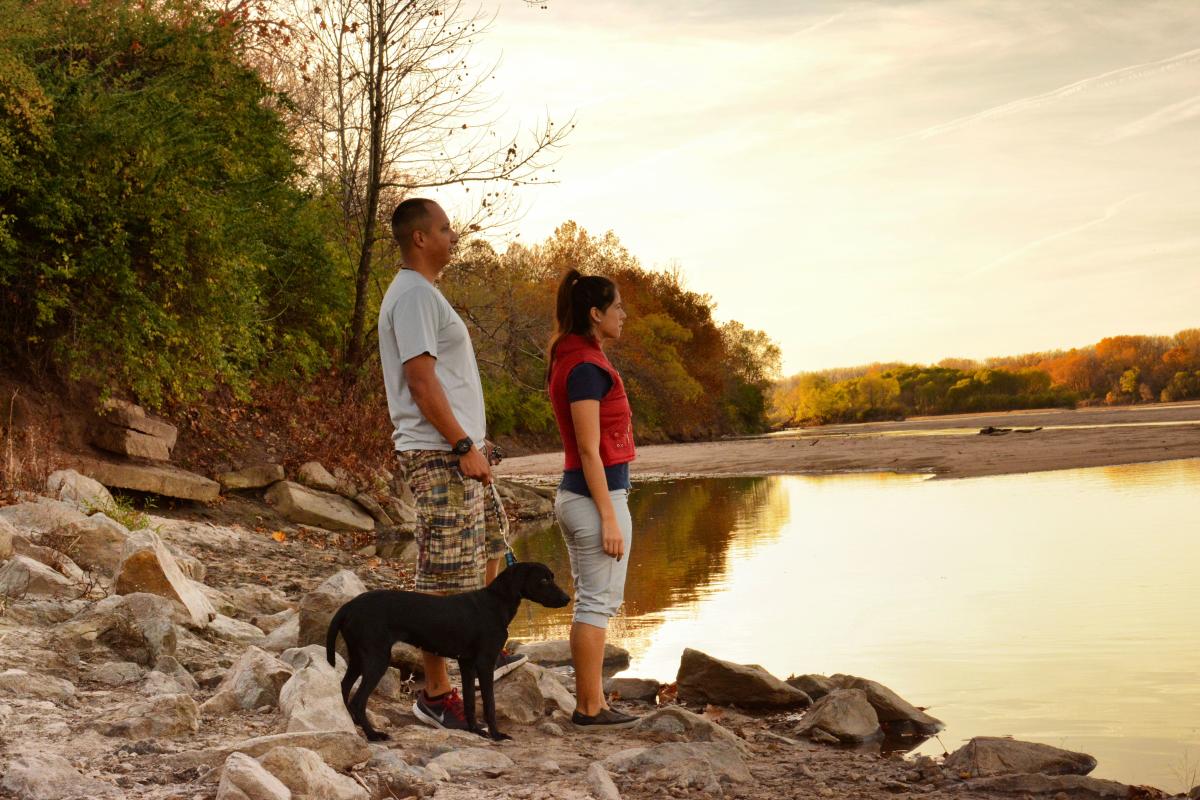 Credit: KDWPT
Wrap up a visit to the capital city with a burger and sweet potato fries from The Burger Stand at College Hill, one block north of the Washburn campus.
Wichita
Wichita State calls its sports teams the Shockers, a name inspired by early student-athletes
who earned money shocking (harvesting) wheat in nearby fields. While the state's largest city has evolved quite a bit since the school's early days, Wichita still features plenty of natural beauty. Its location along the Big and Little Arkansas rivers draws picnickers, cyclists and hikers. At night, where the two rivers meet, fire drums illuminate The Keeper of the Plains, a 44-foot-tall steel sculpture of a Native American chief.
While down by the rivers, take a stroll through nearby Old Town, where brick warehouses now provide historic settings for more than 100 restaurants, shops, bars and galleries.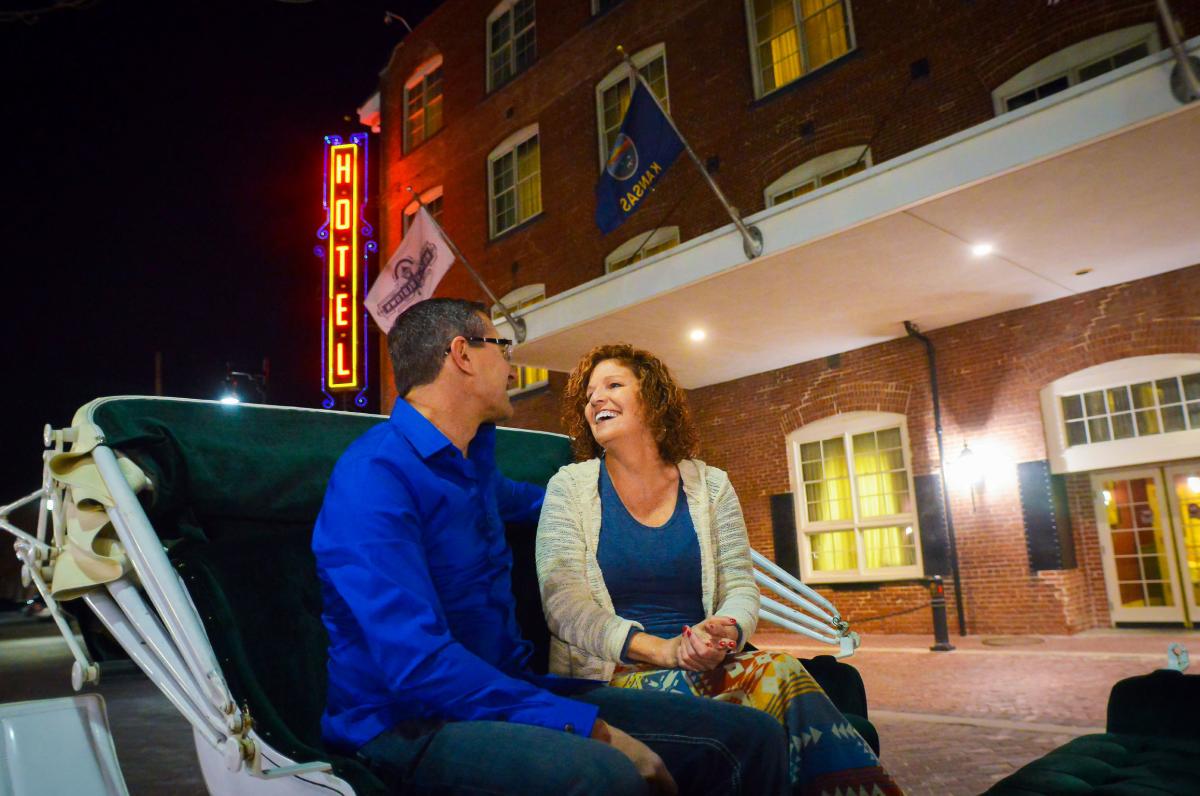 Credit: KDWPT
Make time for an enlightening stop at the Kansas African American Museum, a converted Baptist church offering traveling exhibits and events. The Ulrich Museum of Art's Martin H. Bush Outdoor Sculpture Collection includes more than 70 works spread across Wichita State's campus. 
Manhattan
Manhattan bleeds royal purple, Kansas State University's school color. The hue powers decor at many spots in town, such as the centrally located Bluemont Hotel. But the Flint Hills setting provides other colorful attractions, too.
See the palettes of wildflowers and wildlife at the Flint Hills Discovery Center, where a video about the tallgrass prairie region features gusty winds and falling snow. Or strap on a harness and helmet to zipline over the grassland at Wildwood Outdoor Adventure Park. Get a sugar fix from colorful sprinkles or kid-cereal toppings at Varsity Donuts. The shop is located in the heart of the Aggieville district just southeast of campus. The district also features the quirky ACME Gift shop.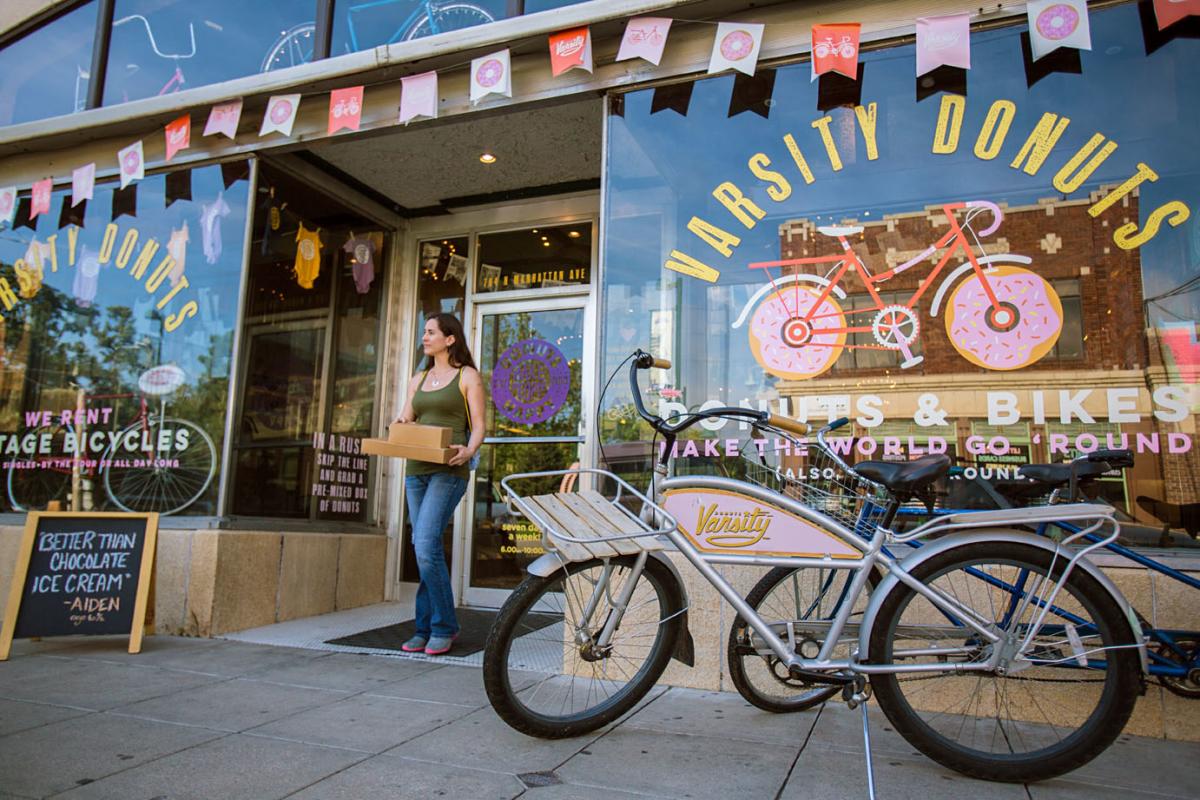 Credit: Blaine Moats
Stick around town for a Spanish- and Italian-inspired dinner at Della Voce, where the menu reflects the seasons. Or wash down a 16-ounce Certified Angus ribeye with a flight of local beers at the family-friendly Little Apple Brewing Company. Prefer vino? Opt for a stop at Harry's or Liquid Art Winery and Estate for Kansas red and white wines—as well as hard cider—with French and Californian influences.
Pittsburg
Locals fire up when the Pittsburg State Gorillas take on archrival Northwest Missouri State. They get just as heated about rival eateries Chicken Annie's and Chicken Mary's, talking up their favorite. Other attractions play to different passions.
Right on the Pittsburg State campus, the Veterans Memorial Amphitheater stirs a mix of emotions with its half-size replica of the Vietnam Veterans Memorial in Washington, D.C.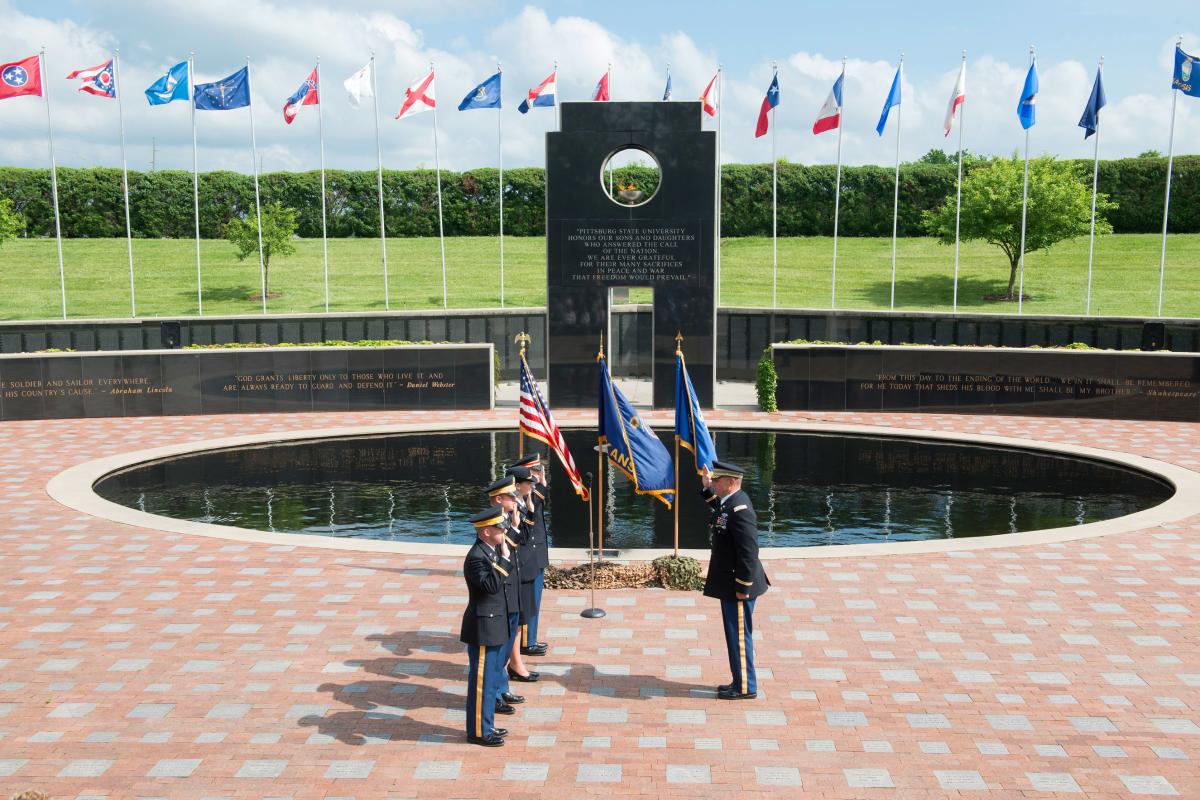 Credit: Courtesy of Pittsburg State University
Fans of Italian food flock to Napoli's, a casual eatery on the north side of town offering pizza, oversize pasta portions and free Italian-style bread. Art-lovers take home the work of local creatives at the cooperative ArtForms Gallery. The Crawford County Historical Museum lures history buffs with an antique steam shovel, a 1938 aerial fire truck and an old grocery store and schoolhouse, both relocated to the museum grounds.
Nature nuts dig Wilderness Park, where 4 miles of trails wind through wetlands, grasslands and forest. Movie mavens catch kid-friendly flicks or cult classics on Friday nights at downtown's historic Colonial Fox Theatre, while sweet tooths crave cupcakes from Sweet Designs Cakery.
Emporia
On the Emporia State University campus, Wooster Lake beckons you for photos from its pedestrian bridge, the ESU Summer Theatre presents a series of four plays each season, and Beach Music Hall offers free shows during the school year.
Off campus, Emporia is known as the Twinkies Capital of the World (for baking 1,100 Twinkies per minute). The Hostess Twinkies Festival in October features a costume parade and a Twinkies-eating contest.
The town also claims The Emporia Gazette, a newspaper made famous by legendary editor William Allen White. Tour White's 11-room redbrick house, known as Red Rocks, where he entertained the likes of Theodore Roosevelt, Herbert Hoover and Frank Lloyd Wright. White's name lives on in the William Allen Wheat, an ale served at Radius Brewing Company (along with brick-oven pizzas).
Catch a movie or national touring act at the 1929 Emporia Granada Theatre. The Emporia Arts Center hosts an impressive performing arts series, too. Kids will love the David Traylor Zoo, with its llamas, pumas and bearded dragons, followed by a stop at The Sweet Granada for Pop-Choc (buttered popcorn drizzled with gourmet chocolate).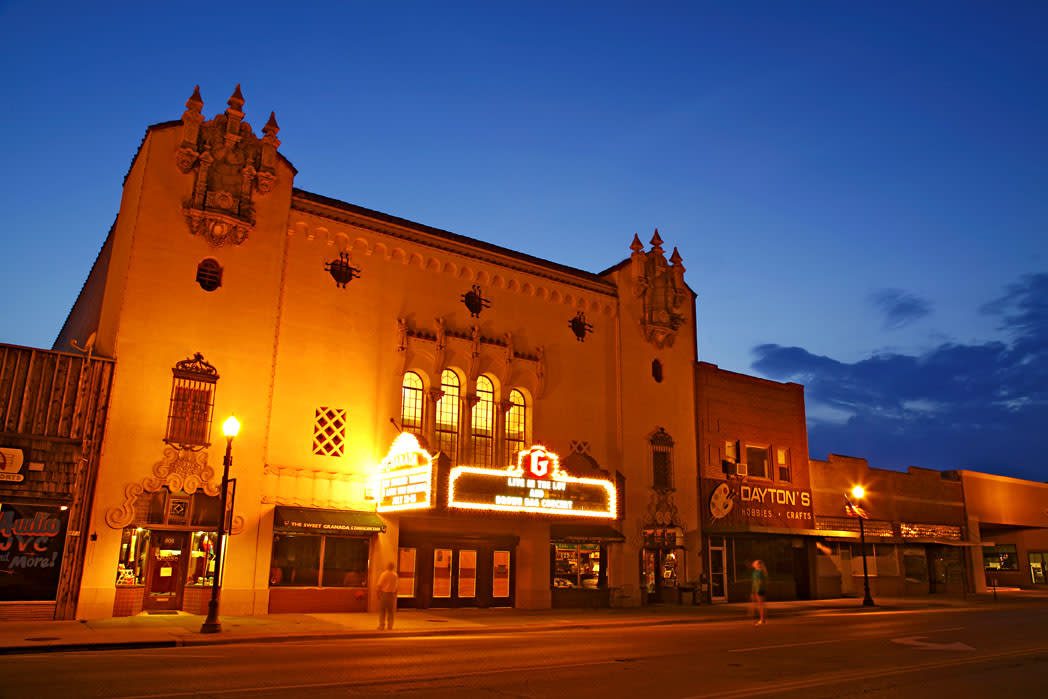 Credit: Harland Schuster
Hays
Fast-growing Fort Hays State University springs up from a historic frontier military post, its limestone buildings and well-kept grounds creating a picturesque campus. Downtown, called The Bricks (for its redbrick streets and buildings), includes the crimson facade of Gella's Diner and Lb. Brewing Company. The casual eatery attaches to an award-winning craft brewery.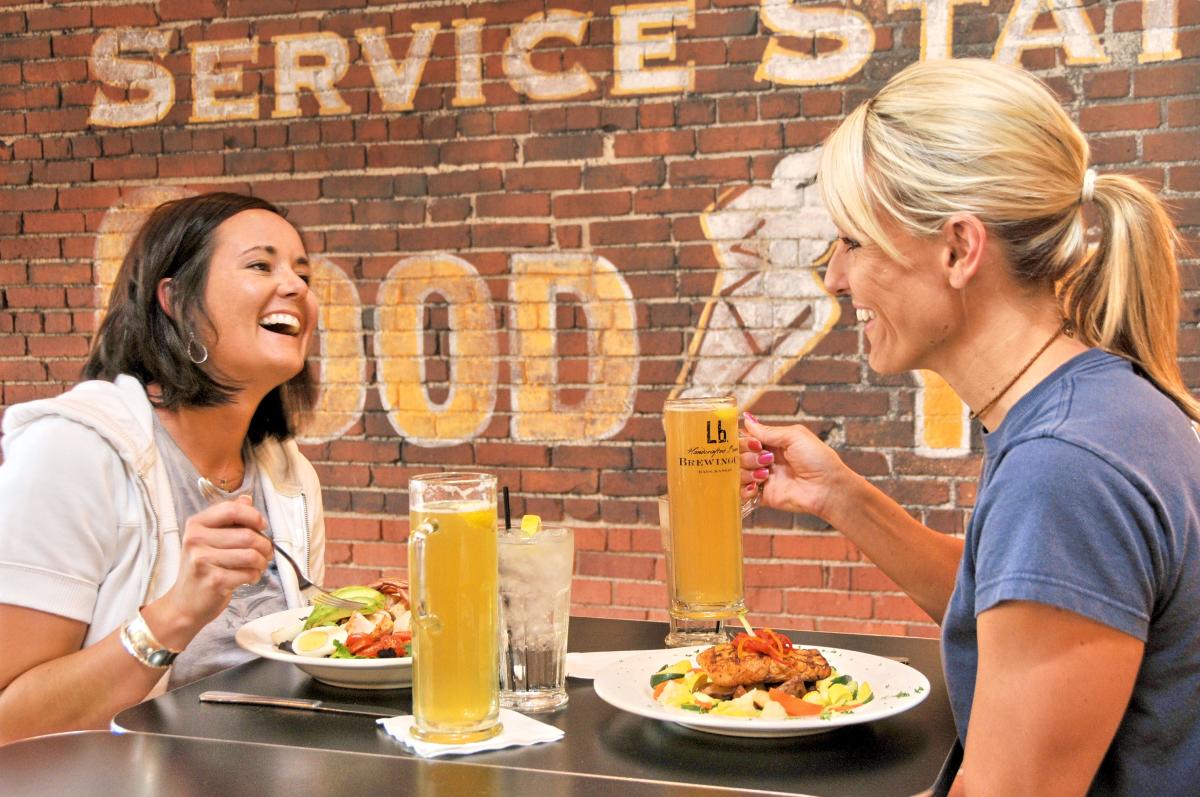 Credit: KDWPT
Look back at wartime on the prairie by touring a handful of structures still standing on the 150-year-old Fort Hays State Historic Site, and enjoy walking trails and disc golf at city-run Frontier Park.