Whether you like pitching a tent or pitching horseshoes, it's easy to find a place to play in the North Central region of the state.
Stunning cliffs and outcrops dot the shoreline of Wilson Reservoir, which offers excellent paddling, bass fishing and plentiful wildlife, including deer, pheasant, waterfowl and songbirds.
The park also offers a network of challenging mountain biking trails. The nearby Czech town of Wilson anchors the southern end of the 18-mile Post Rock Scenic Byway. Stop at the "World's Largest Hand-Painted Czech Egg" (20 feet tall) and stay across the street at the restored 1899 Midland Railroad Hotel. Eighteen miles north, Lucas lives up to its rep as the "Grassroots Art Capital of Kansas," with quirky art stops, including S.P. Dinsmoor's Garden of Eden and the mosaic-covered Bowl Plaza.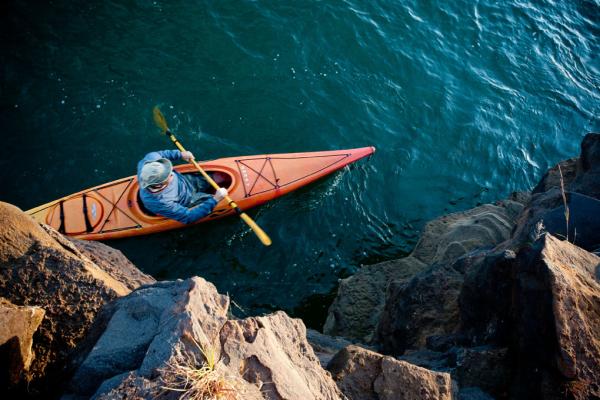 Credit: KDWPT
Relax on the shores of 12,600-acre Waconda Lake. Camping, boating and fishing draw people to the water, but so does history. The reservoir covers a mineral spring revered by Native Americans and used as a spa by settlers.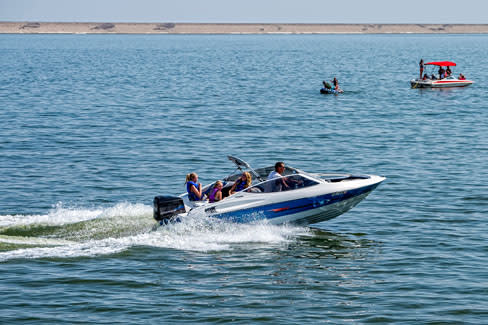 Credit: KDWPT
Sandstone canyons and bluffs anchor the first Kansas state park, opened in 1955. For a memorable hike, take the Buffalo Track Canyon Nature Trail through a flowery meadow to the Horsethief Canyon Trail. On that 5.5-mile loop, rock-hop across Buffalo Creek and climb sandstone slabs for a sweet view of the prairie below.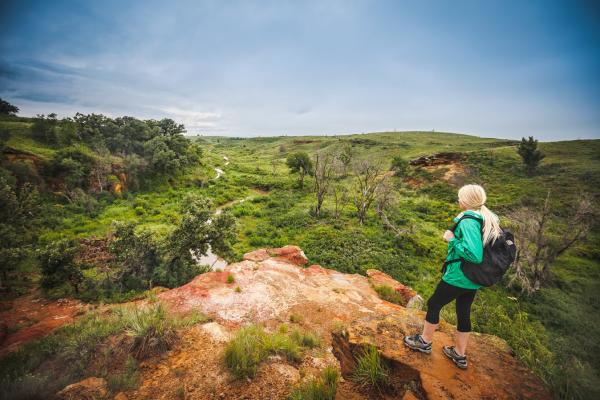 Credit: Nate Luke
Paddlers and pedalers love the waters of Tuttle Creek Reservoir. Rent a canoe, kayak or pedal boat to explore quiet coves and glide past rock outcroppings and tallgrass prairies bursting with wildflowers. The fishing's good, too. Saugeye, crappie, white bass and catfish roam the reservoir, while a small lake in the River Pond area holds trout. The park turns into a sea of people during the Kicker Country Stampede (June 21–23 in 2018), hosting big names such as Florida Georgia Line.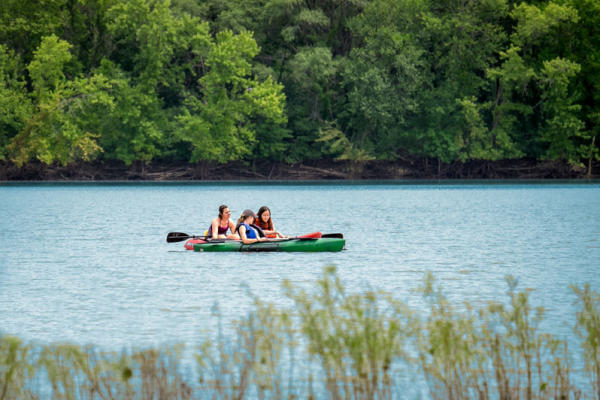 Credit: KDWPT
Aim to have fun with archery, disc golf, horseshoes and basketball. Camp primitively or in modern cabins, fish for walleye at Lovewell Reservoir (it includes a full-service marina and two-lane boat ramp) or relax on the beach after a swim. Like the sand? Watch the sand-castle contest during Lovewell Lake Fun Day in August.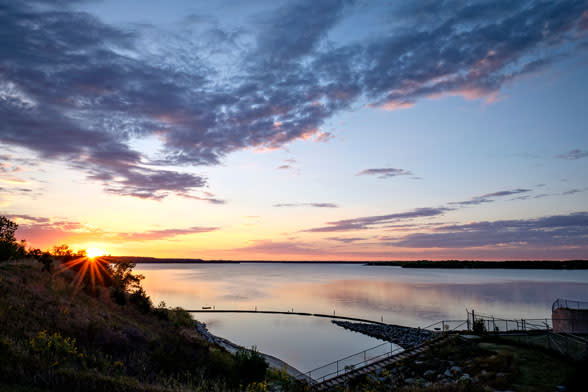 Credit: KDWPT
Rock formations resembling giant 'shrooms make the smallest state park in Kansas stand out. Native Americans and pioneers used the sandstone and sedimentary rocks, held together by nature's concrete, as landmarks and meeting places. Some of them left behind graffiti that remains visible.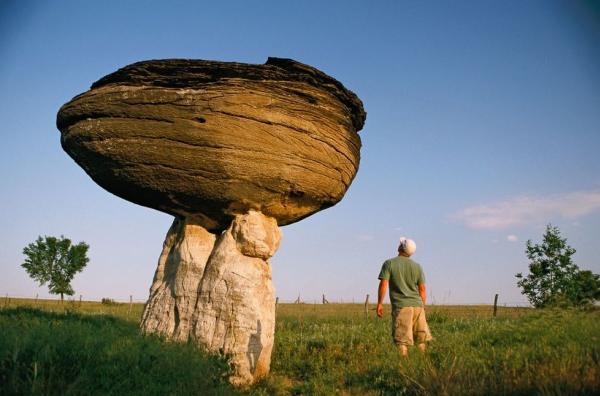 Credit: John Noltner
See a full list of Kansas' state parks here, and check out the 2018 Kansas Official Travel Guide for more outdoor adventures.