"A" - IS FOR ACCESSIBLE TRAILS AT:
Many Kansas state parks feature ADA-accessible trails, but you'll find some of the best in this Manhattan oasis with Flint Hills scenery and a 10,900-acre reservoir. Follow the Blue River on the 1¼-mile Western Heritage Trail and weave through a forest on the ¾-mile Cedar Ridge Trail.
"B" - IS FOR BIKING AT:
Cyclists spot patches of blooming wildflowers on a ride through tallgrass prairie, sprawling farmland and wooded ravines along the 51-mile trail from Ottawa to Iola. Nine towns line the wide, mostly flat, hard-packed limestone path built on a former railbed.
"C" - IS FOR CANYONS AT:
Craggy cliffs and small caves near Marquette make Kansas' first state park a geological showstopper. The 5½-mile Horsethief Canyon Trail crosses meandering streams as it snakes in and out of rocky Dakota sandstone canyons.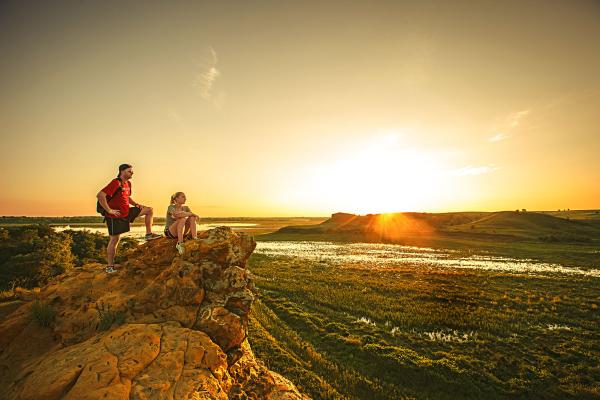 "D" - IS FOR DELICIOUS EATS AT:
Before embarking on a stand-up paddleboard or pedal boat rental, dive into a saucy brisket sandwich or Reuben pizza at the Lovewell Marina and Grill in Webber. It all comes with free views of the 2,900-acre reservoir.
"E" - IS FOR EL CUARTELEJO AT:
See the remains of El Cuartelejo, the northernmost known pueblo in the United States, at this park full of historical and natural treasures north of Scott City. The adobe and stone foundation of the 17th-century Native American pueblo is still viewable today. After your history lesson, venture through the park's wooded canyons surrounding spring-fed Scott State Fishing Lake.
"F" - IS FOR FISH HATCHERIES AT:
Get schooled on fish species at two-state park hatcheries. In southwest Kansas, the Meade Fish Hatchery features seven lined ponds stocked with bass, carp, catfish, sunfish and walleye. At the Milford Fish Hatchery northwest of Junction City, some fish are grown in fiberglass tanks and concrete raceways to allow for daily health monitoring. Naturally, both of these parks deliver some of the best fishing opportunities in Kansas, along with great hiking and camping.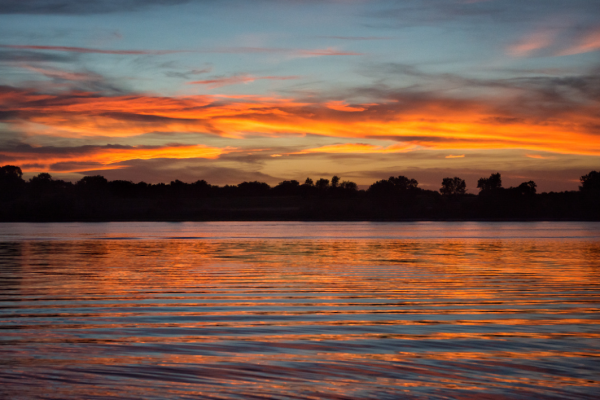 "G" - IS FOR GAZING AT THE STARS AT:
Most state parks lie outside the city, making them stellar stargazing spots. On the southern edge of the Flint Hills, the largest Kansas state park contains a variety of magical night sky photo ops: the rocky shore of El Dorado Lake, towering dead timbers submerged in the water, a stand of pawpaw trees … you get the picture.
"H" - IS FOR HORSEBACK RIDING AT:
Saddle up for five horse-friendly trails ranging from 1.2 to 3.8 miles at Sand Hills State Park in Hutchinson. You'll want your horse to do the work as you admire the sand dunes, native prairie and wetlands landscapes. No horse of your own? That's no problem at Hillsdale State Park in Paola. With adjacent S&S Stables, you can ride atop one of 14 experienced beauties along some of the 41 miles of Hillsdale trails.
"I" -  IS FOR IKE'S LEGACY AT:
The presidential title lives up to its name with all things Ike in the state's northeast region. West Point Campground offers equestrian sites, while Five-Star features bike and archery trails. Purchase souvenir T-shirts at Ike's General Store, then take aim at the 18-hole disc golf course.
"J" - IS FOR JET SKIING AT:
Jet Skiers and other water sports enthusiasts love Cedar Bluff Reservoir for its lack of crowds paired with limestone bluffs. This gem between Ellis and WaKeeney also boasts modern cabins, BMX biking, and hiking trails leading to 150-foot-high overlooks.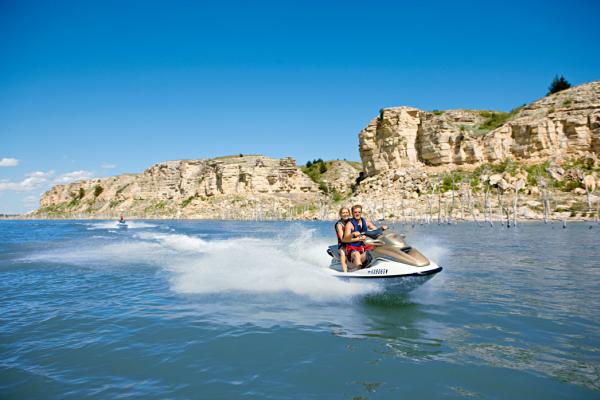 "K" - IS FOR KAYAKING AT:
In Topeka, launch kayaks, canoes and other small craft from Kansas' only free state park. Numerous area outfitters can gear you up for a Kaw River float, often accompanied by eagle and waterfowl sightings.
"L" - IS FOR LIMESTONE BLUFFS AT:
Just west of Independence, the 15-mile Elk River Hiking Trail leads through narrow canyons to limestone bluffs along Elk City Reservoir. A harmonious blend of rolling meadows and oak-hickory woodlands rounds out a symphony of pretty landscapes.
"M" - IS FOR MOUNTAIN BIKING AT:
Red sandstone formations with 40-foot drop-offs—plus steep mountain bike climbs and dips—bust the myth that north central Kansas is flat. The 25-mile Switchgrass Trail, also aptly nicknamed the Roller Coaster, received an Epic Trail designation by the International Mountain Bicycling Association.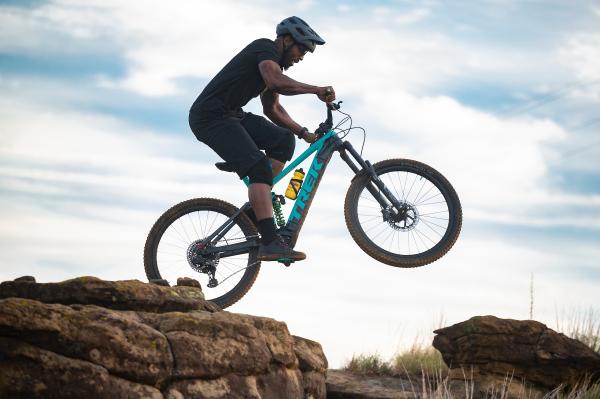 "N" - IS FOR NIOBRARA CHALK AT:
For decades, travelers along US–83 would speed right past Kansas' best natural secret: the state's largest Niobrara chalk formation, tucked in a valley between Scott City and Oakley. Today, this mile-long treasure chest of 100-foot-tall rock faces is Kansas' newest state park. Hike two scenic rim trails around the towering city of stone—and bring the camera.
"O" - IS FOR OZARK LANDSCAPES AT:
A paradise of woodlands and water, this park in the far southeast corner of Kansas hovers on the edge of the Ozarks and the shores of Crawford Lake. Thick stands of mature oak forest cover hiking and mountain bike trails while shading the main Rocky Cove and Oak Point campgrounds.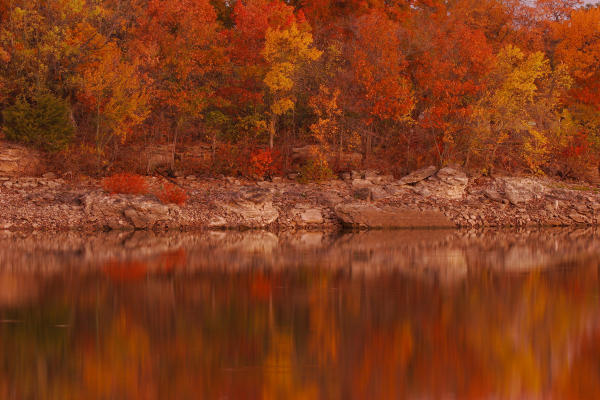 "P" - IS FOR PRAIRIE DOGS AT:
Some 300 burrowing critters reside here. Observe them in Prairie Dog Town, then explore the shortgrass prairie landscape along a 1.4-mile nature trail. Interpretive signage introduces hikers to the park's other wildlife.
"Q" - IS FOR QUIRKY FORMATIONS AT:
Near Marquette, otherworldly rock formations resembling giant mushrooms make the smallest state park in Kansas stand out. Native Americans and pioneers used the sandstone and sedimentary rocks, held together by nature's concrete, as landmarks and meeting places.
"R" - IS FOR REUNIONS AT:
With seven shelters and four ADA-accessible cabins, this northeast park makes a great getaway destination for the extended family. Pomona Reservoir and its adjacent marina allow for endless fun on the water. Back on land, challenge your loved ones to matchups in sand volleyball, disc golf, and horseshoes.
"S" - IS FOR SAILING AT:
Steady breezes west of Wichita draw waves to one of the country's top sailing and windsurfing lakes. Whether you're a regatta regular or just getting started, the 9,500 acres of Cheney Reservoir provide plenty of space to explore. For a multiday lesson or a sailboat ride, check out SetSail Kansas on the west side of the lake.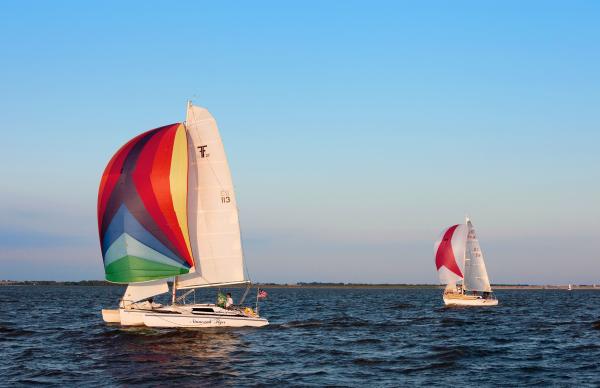 "T" - IS FOR TALLGRASS TRAILS AT:
Though more than 20 rail trails for bikes exist (or are in progress) across the state, the award for longest goes to this 96-mile journey from Osawatomie to Council Grove. Still, in development, the final western stretch to Herington will lengthen the trail to 117 miles. The path rambles through a river valley, wooded stretches, and farmland before passing sweeping swaths of tallgrass prairie.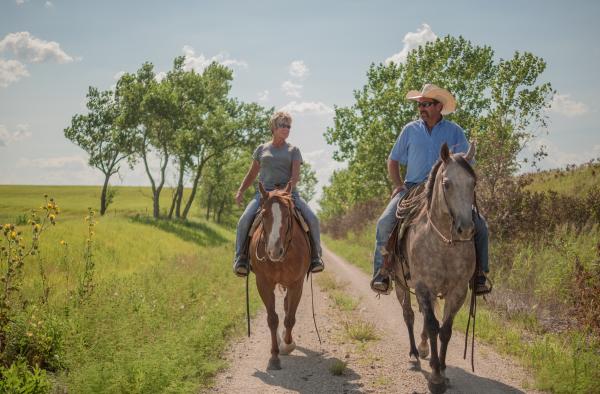 "U" - IS FOR UPLAND FOREST AT:
Bring hiking boots and a mountain bike for trekking 21 miles of trails through a woodsy wonderland south of Ozawkie. Choose from 300-plus campsites in modern Lake View and primitive Turkey Run, a hillside tent spot with a mountain-camping vibe.
"V" - IS FOR VIEWING WILDLIFE AT:
The lush floodplains and oak savanna hills of the Chautauqua Hills region draw a menagerie of waterfowl, white-tailed deer, wild turkeys, and doves to this southeast park. Have your binoculars handy, especially if you visit the adjacent Toronto Wildlife Area, a 4,700-acre playground for critters of all kinds.
"W" - IS FOR WACONDA SPRINGS AT:
Come for the boating and fishing at 12,500-acre Glen Elder Reservoir, but stay for some unique history. The Waconda Visitor and Education Center tells the story of Native Americans' sacred Waconda Springs. Get a 360-degree view from the hilltop replica of the mineral springs.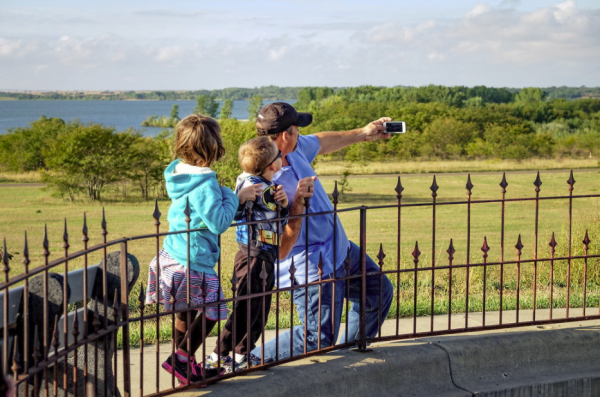 "X" - IS FOR EXTRAORDINARY DIVERSITY AT:
Good luck finding another park that contains tallgrass prairie, blackjack savannas and forested plains, all in one pretty pocket of the southeast. Bird-watchers keep their eyes out for the many species that call this region home.
"Y" - IS FOR YEAR-ROUND FUN AT:
From the first pop of spring wildflowers to the last bit of snowmelt, this favorite nature escape for Lawrence-area residents is always brimming with things to do. Look to the sky for bald eagles and Canada geese, cast a line in Clinton Reservoir, hit the mountain biking trails, and bust out the cross-country skis once the first flakes fall.
"Z" - IS FOR ZEN MOMENTS AT:
Sometimes off the beaten path is exactly what you need to rejuvenate. At this quiet northwest park, soak in the solitude along the 3-mile Coyote Trail, roast s'mores amid rolling hills, and fall asleep to the sound of waves lapping the shore at the Rock Point peninsula campsite.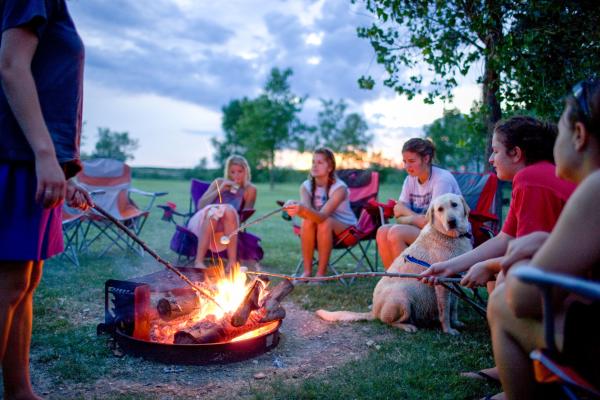 Ticket to Adventure
Purchase your state park vehicle permit in advance to get right to the fun stuff when you arrive. Daily vehicle permits ($6) and annual permits ($25) are available online at kshuntfishcamp.com.
You don't have to visit a state park to experience amazing outdoor activities in the Sunflower State. Discover more of them in the 2022 Official Kansas Travel Guide.