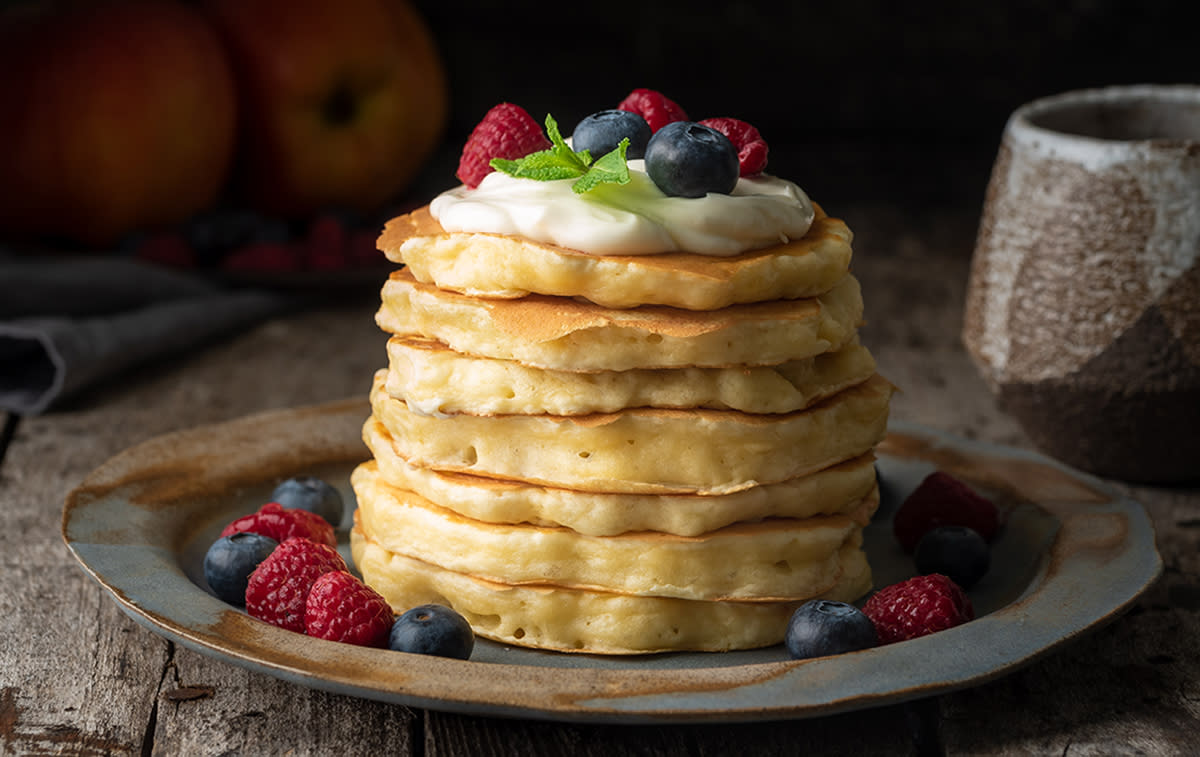 Recipe from the kitchen of The Prairie Queen B&B in Leavenworth
 
INGREDIENTS
4 large eggs
2 Tbs. sugar
1 cup milk
¼ tsp. Salt
1 cup flour
2 Tbs. butter or margarine
DIRECTIONS
Preheat over to 425-degrees. In blender at medium speed blend all ingredients (except butter) until smooth. Place 10-inch skillet with over-proof handle in over. (You can also split this out into 4 individual servings in over-proof pans.) Heat until very hot. Remove skillet from oven and add butter and swirl until melted and bottom coated. Pour batter into hot skillet; bake for 15 minutes or until puffy and golden brown.
Meanwhile, make fruit compote of your choice to spoon onto center of pancake when you remove it from the oven. Sprinkle with confectioner's sugar; cut into wedges and serve. You can also drizzle with a mixture of melted butter and maple syrup.
Fruit Compote Ideas: ½ cup strawberries, ½ cup blueberries, ½ cup raspberries, 1 peach cut into bite size pieces. Mix with 1 Tbs. sugar and 1 Tbs. fresh lemon juice. Or 2 ripe bananas cut into ½ inch chunks, 1 pint strawberries, 1 Tbs. sugar and 1 Tbs. lemon juice.