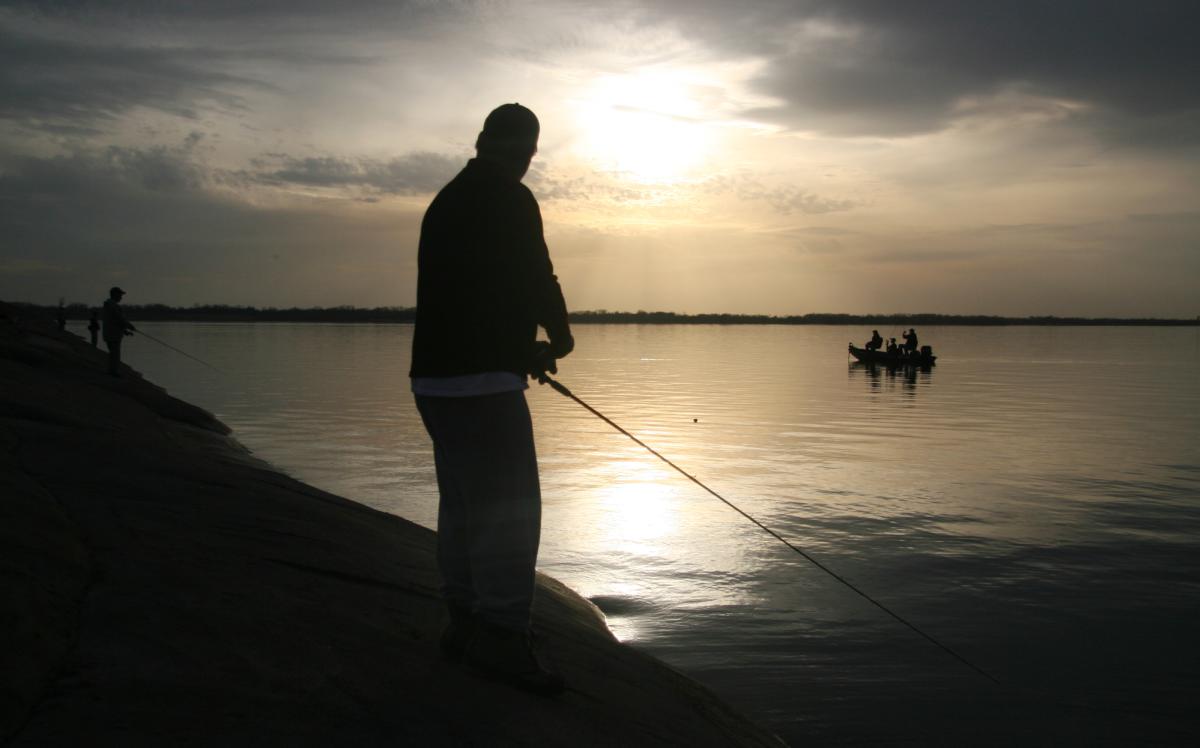 The Kansas walleye spawn is the angling world's version of "March Madness." It often means late nights prowling rocky shorelines, casting through cold and wind. But the prize can be the long-awaited cure for cabin fever and some of the finest tasting fish fillets on the planet.
Here's what you need to know –
When
Precocious males show up in spawning areas when the water temperature is around 45 degrees. For Kansas fishing, that's usually around mid-March. Highly-coveted females get in the mood when the water is around 50 degrees. Weather systems may turn the fish off and on. Generally, spawns occur earlier in southern Kansas and at smaller lakes.
Where
Many Kansas lakes and reservoirs have nice walleye populations. Most angling is done on the rough, rip-rap shorelines along dams. Rocky points and shorelines near the dam can also hold spawning fish.
Time to fish
Walleye spawn fishing is often best in low light conditions. That usually means dusk to dawn. Many serious spawn anglers wait until 10 p.m. or even later, before heading to the water. Sometimes the worse the weather, the better the fishing.
Equipment
Light to medium-action rods and reels work best. Most Kansas anglers use spinning (open-face) outfits with 6-12 pound-test line. Marabou, curly-tail or swimbait jigs have been popular for decades. Many use long crankbaits, like traditional Rapalas.
Tactics
Take a light for tying on lures and unhooking fish, but don't point it directly at the water. It can spook the walleye. Most times you don't have to cast way out since most active fish are concentrated by the dam. Sometimes it's good to stay away from the crowds. Often you can hear, and see, where the fish are concentrated as they wallow and splash in the shallows.
So you know
Check regulations for size and creel limits. Not all lakes are the same. Fish not hooked inside the mouth must be released immediately. Anglers can legally keep one limit before midnight, and then fish for another after midnight. Game wardens prefer the first limit be separated from the second stringer, preferably in a different location.
Outlets
Lakes releasing water often offer good walleye fishing in the outlet area below the dam. Walleye there seem to be more prone to daytime activity. There are no minimum length limits in such areas.
For more information on fishing in Kansas, go to www.ksoutdoors.com