I came to visit friends, stayed for the sunsets, and am coming back for the experiences.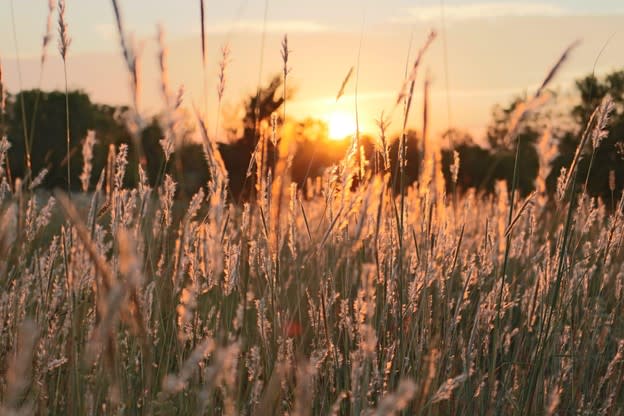 When I first made my way to Kansas, I was coming from Montana (Big Sky Country). And no offense to Montana, but there isn't a bigger sky to behold than that of the Kansas plains. We went straight to Garden City, KS to visit our friends. And this was our first visit to Kansas.
My wife and I were surprised by Garden City. We went to the Lee Richardson Zoo that is free to walk through, or $10 to drive. It had a professional baseball team—the Garden City Wind. And a great community pool.
After we spent a week in Garden City, we knew we wanted to check out more of Kansas. Our next stop was in Dodge City. Earlier in the year I visited Tombstone, AZ, which made me want to visit another "cowboy town" that was linked to Tombstone. And Dodge City was the perfect opportunity.
It wasn't what I expected… it was so much better! It felt like a place that was rich in history, with plenty of tourist opportunities. But my favorite thing was that it felt like people actually lived there. I've been to so many places that are obviously just tourist towns, but Dodge City was different. In fact, I found my favorite coffee in all of Kansas there. Red Beard Coffee Company is a great spot to work from the road, get some high-quality coffee, and connect with some locals. I've gone out of my way to come back and have never been disappointed.
Harvest Hosts came through in the clutch
We originally intended to go straight from Garden City, KS to Ohio. But after our first two stops in Kansas, we wanted to explore more. And because we are members of Harvest Hosts, we were able to extend our stay for a week without paying those expensive camping fees. But before I tell you about Harvest Hosts, let me tell you a little more about our stays.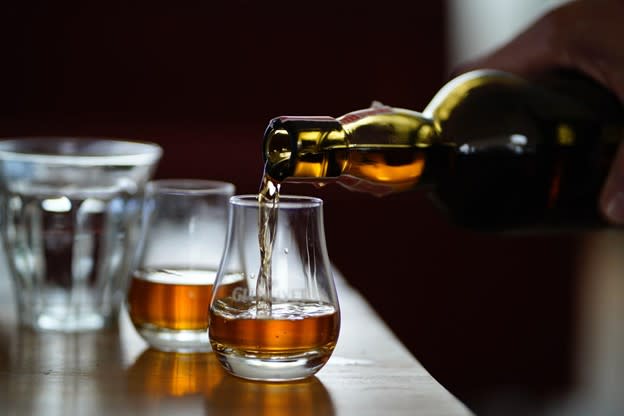 Buck-U Distillery: Ottawa, KS
My wife and I love smaller towns, and Ottawa, Kansas provided a lot for us. We really liked the historic aspect of the town and all of the preserved buildings. The Franklin County Courthouse, Plaza 1907, and the Ottawa Memorial Auditorium are some must-see buildings. With the Marais Des Cygnes River running to the north and the Prairie Spirit Bike Path running right through town, it makes this a nice place to spend time outside your RV—which we love. We missed the Farmer's Market by a day—it's on Wednesdays and Saturdays. And if you love antiques, you'll love Ottawa.\
After we went for a bike ride, got coffee, and checked out the town, we headed to our Harvest Hosts at Buck-U Distillery. This place is great! It used to be an old gas station that was converted. The space for their overnight guests is a huge gravel lot. Buck-U Distillery has some of the funkiest drink options like Dill Pickle Vodka. They have live music and a great environment. They're conveniently-located and easy-going. But the quality of the experience is the real magic of this place.
Z&M Twisted Vines Wine & Winery: Lawrence, KS
Another day, another stay. This time we stayed at a winery between Kansas City and Topeka. Being a big college basketball fan, I had to check out Lawrence, KS—the home of basketball royalty, and an incredibly quirky town. This college town has so many unique experiences.
I had to make my daily stop for coffee and carbs. This time 1900 Barker Bakery took care of my craving. The pastries are as beautiful as they are delicious.  If you want to challenge your taste buds to try something new, Mana Bar is the place to do it. When places embrace the art and culture of their products, it becomes an experience beyond the norm.
We stayed outside of town at Z&M Twisted Vines Wine & Winery. This place offers a lot more than just a place to park your RV. It seems like the goal of Z&M Twisted Vines is more about the development of community. And they use their excellent wine, ciders, and fun to accomplish that. From the time you show up, you will feel welcomed. Once we grabbed a bottle of wine, we sat outside and watched the sun set over the vineyard.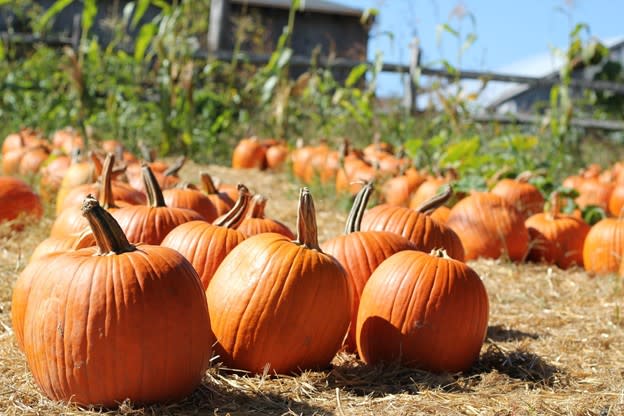 Mulberry Pond Pumpkin Patch: Hiawatha, KS
Once we left the Lawrence area, we made our way toward Route 80. But we saw the Mulberry Pond Pumpkin Patch on Harvest Hosts. The pictures looked really inviting—and we weren't quite ready to leave Kansas. So we made our way up to Hiawatha.
Mulberry Pond Pumpkin Patch is the quintessential picture of eastern Kansas. It seems to embrace what the midwest is all about. They were welcoming, and you could tell they put thought into your stay.
We had a spot that overlooked the pond. And I returned to my childhood as I took a turn on the tire swing. I couldn't quite handle the tire rope like I could as a kid and got super dizzy.
This is one of my all-time favorite stays because of the ducks, goats, and overall chill-country vibe. I wouldn't have found this spot without Harvest Hosts either!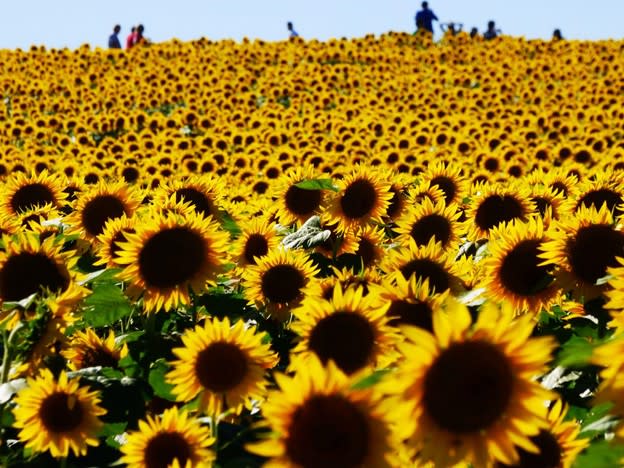 Harvest Hosts introduced me to Kansas in ways that I couldn't have expected
To say Harvest Hosts opened up my eyes to the beauty of Kansas is definitely an understatement. The purpose of my visit was to see some friends in Garden City, Kansas, and then head straight to Ohio. But I was able to slow down and see a small sampling of what Kansas is all about.
If you are a business in Kansas, and have some room for an RV, you should consider becoming a host with Harvest Hosts. My wife and I visit places—and spend too much money—just because they open their driveway or patch of grass to us. We don't use any electricity, water, or expect anything from the businesses. We are just looking for a safe, clean spot to stop overnight, take a deep breath, and enjoy your town or business.
And if you own an RV and want to explore, this is a no brainer. We travel the country and rarely stay in campgrounds. The money we've saved by using Harvest Hosts has paid for our membership fee a dozen times over.
All you need is a self-contained RV—bathroom and power—and an adventurous spirit to truly get the most out of your membership. There are 3,718+ locations all over North America to choose from.
So what are you waiting for? Join Harvest Hosts and explore the beauty of Kansas!