See Kansas through a pioneer's wide eyes by watching bison wander the prairie at viewing spots around the state. Here are some of our favorite spots to watch the herds roam.
The party of bison hunters piles into covered wagons for a trek across the prairie. Today, they come armed only with cameras, and they're as eager as any explorer to encounter the majestic bison that roam here.
Kansas hosts the nation's fifth-largest bison population. You can see them at ranches and parks across the state, including the Maxwell Wildlife Refuge near Canton, where the state's largest public herd of 200 resides. Narrated tram tours carry visitors to animal close-ups.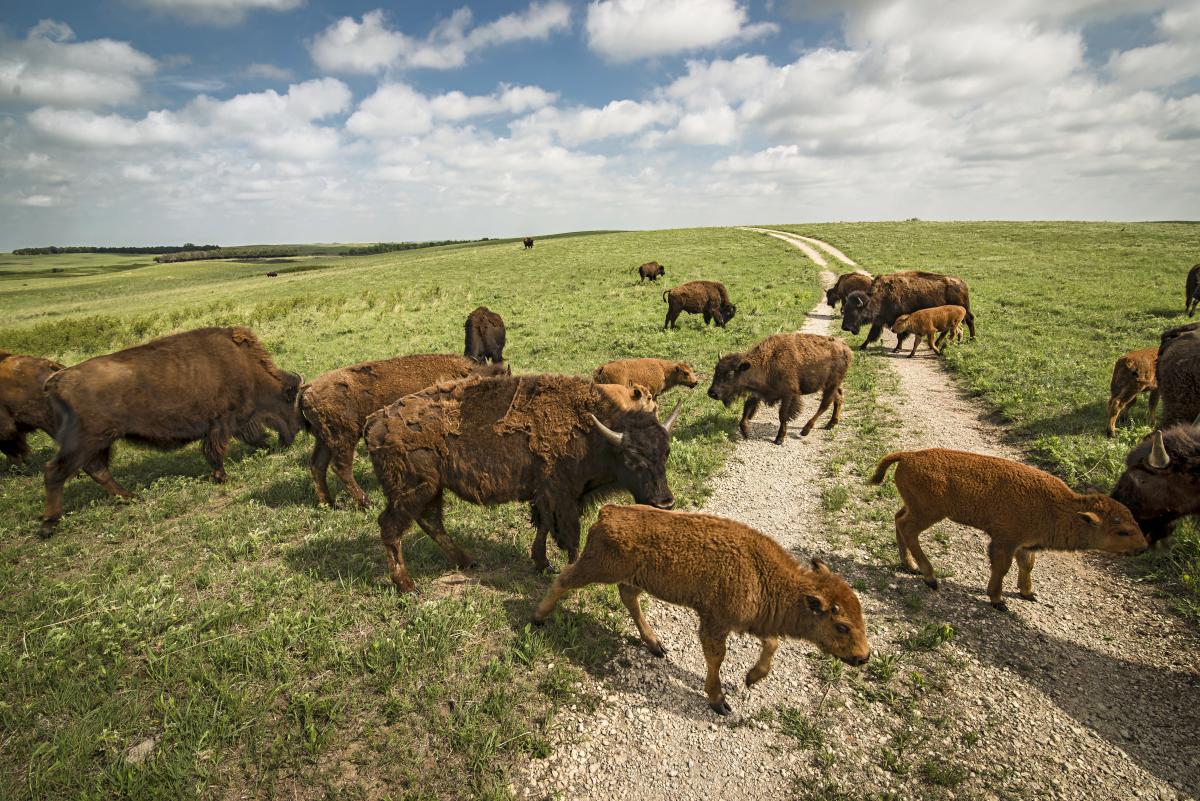 Credit: Doug Stremel
Nearby in the Flint Hills, guides on the wagon rides at Plumlee Buffalo Ranch near Alma and the Lazy Heart D Ranch near Westmoreland provide commentary on the sea of tallgrass prairie and the resident bison. "They may appear tame and gentle, but they are a wild species and unpredictably dangerous," says Lazy Heart D's Ed Dillinger.
In western Kansas, you can see bison in unusual white, golden and multi colors. At Historic Lake Scott State Park, 13 miles north of Scott City, view its pure white animal from the Lake Scott ranger station office. And at the Wild West Heritage Buffalo and Longhorn Exhibit in Dodge City, spot Wyatt the golden buffalo and his friends Miss Kitty and Doc from the Wild West viewing platform. No public roads exist at the Sandsage Bison Range and Wildlife Area near Garden City, but visitors can arrange guided tours to see the 40 bison on the sagebrush prairie.
Save the date: Tour the Maxwell Wildlife Refuge to experience the Baby Bison Spectacular on May 18.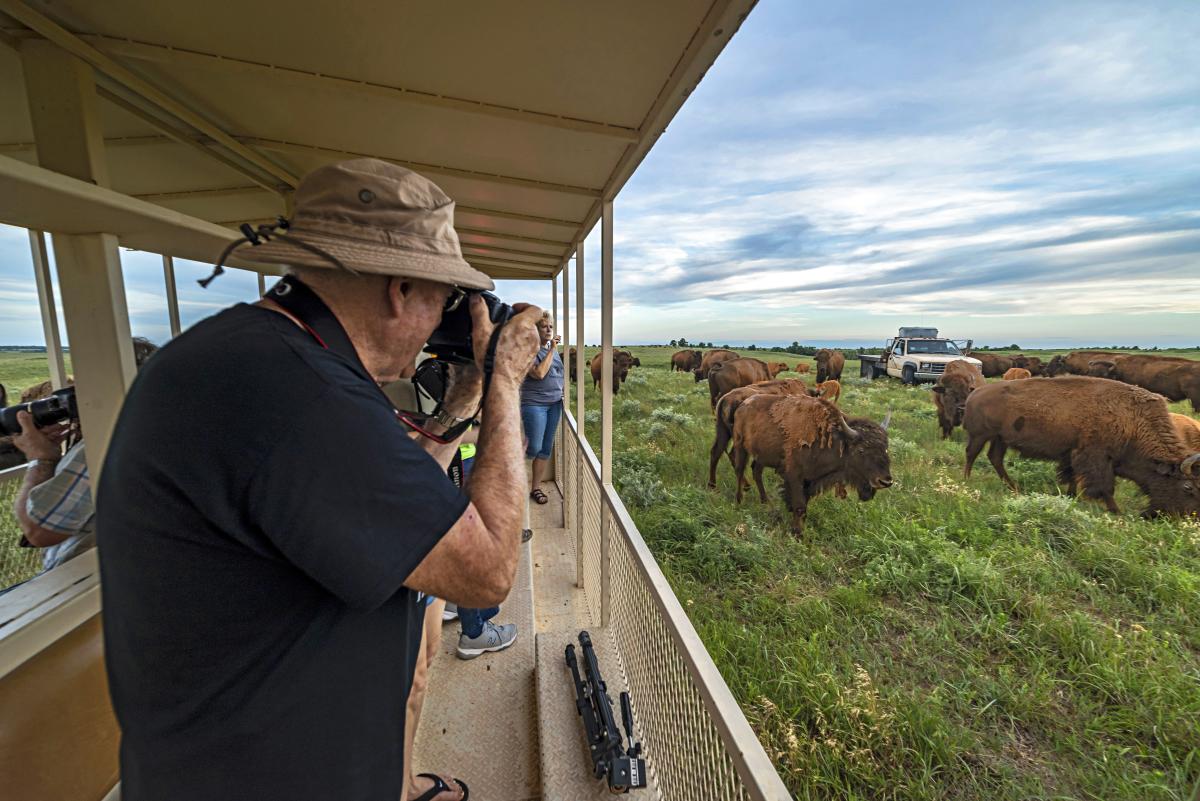 Credit: Doug Stremel
Roam Kansas to experience the thrill of a cattle drive, join in the harvest at a working farm, and more. Explore the state's variety of farming and ranch experiences at https://www.travelks.com/things-to-do/farming-and-ranch-experiences/ and check out the 2019 Official Kansas Travel Guide for more places to wander.