The Flint Hills are the subject of thousands of photographs each year. The Tallgrass Prairie that runs through Kansas is home to wildflowers, rolling hills, and endless skies, making it a photographers dream. Landscape photography is a fun and unique challenge so before you load up the camera bag, here are a few things to consider that will provide you with the inspiration and the preparation to capture the perfect shot of the Flint Hills.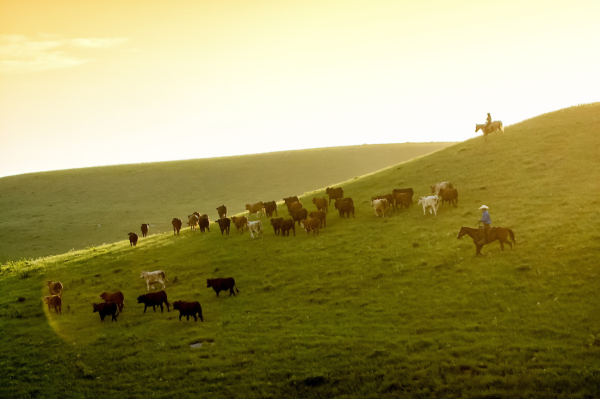 Start Planning Your Trip
Thanks to the first-rate community of Kansas photographers you can dream up a photo experience in the Flint Hills without leaving home.
First stop: KansasPhotos.com.
This site was put together by Flint Hills photographer, Dave Leiker. Dave lives in Emporia, Kansas where he runs Prairie Dust Gallery. But, a visit to his shop isn't necessary to see the best Flint Hills imagery available. Wander around KansasPhotos.com to view his collection from notable Kansas photographers.
The list of artists on his site is a quick introduction to who's shooting what and where. Dive in and get to know the photographers on his list! Each one has their own way they see and photograph the Flint Hills. For example, Mark Feiden captures his aerial photography out of the side of an airplane—no drones allowed! His bird's eye view allows for excellent quality images and, honestly, a fun story. The number of photographers cranking out quality work grows every year. This isn't an exhaustive list of Flint Hills photographers, but it is a great place to get a taste of what's out there.
Other Kansas Photographers to check out: 
Flint Hills Galleries
One step closer to the real thing is a stop through one of the many galleries in the Flint Hills. The following galleries have photography exhibits from the region, and if you're lucky you may meet one of the photographers while you're there.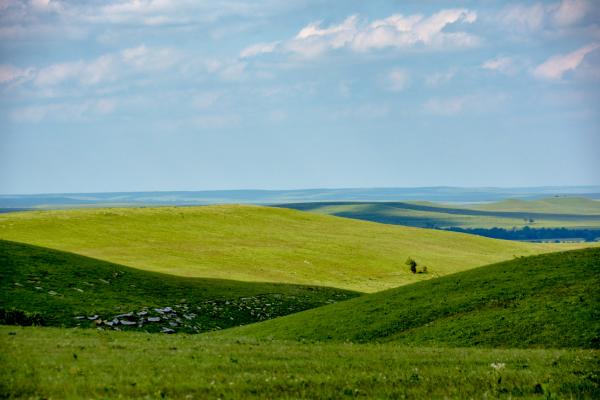 The Symphony in the Flint Hills Gallery in Cottonwood Falls is a collective treat for lovers of the Flint Hills. The current exhibit features 12 photographers displaying their Flint Hills Inspirations photography.
Small World Gallery: Jim Richardson put Flint Hills photography on the map. He's traveled the world on assignment for National Geographic countless times but always comes home to Kansas. His photography is on display in his Small World Gallery in Lindsborg, Kansas.
With photo inspiration and research complete, you're so close to ready. The Flint Hills are the perfect mix of serenity and danger. The Tallgrass Prairie is an active ecosystem and should be treated with great respect. Poor judgement on photo shoots will result in poor quality images and even possible injury. Stay off private property, and stick to overlooks until you have obtained permission to go elsewhere. The Flint Hills Scenic Byway provides an excellent introduction to the Flint Hills with opportunity to pull safely into scenic overlooks to grab your shot. The landscape will provide infinite angles to capture a breathtaking shot. Leave fire and storm photos to the pros. Check out these links for some other basic photo safety tips:
Safety Tips For Severe Weather in Kansas
Nature Photography Safety Tips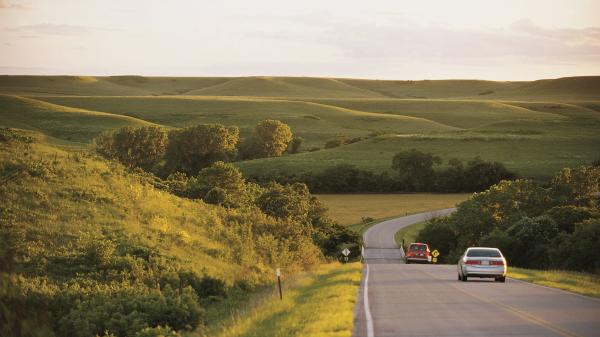 Equipment
The Flint Hills will provide you with the perfect subject for your photography and having the right equipment will give you the best opportunity to catch the perfect shot. A sturdy tripod is a must for setting up the majestic landscapes you see on gallery walls. Pack your favorite lens, but be sure to have a 24-70mm on hand to provide versatility in your shots. A good ND filter can be helpful in capturing the Flint Hills. ND filters will reduce the intensity of light on the camera sensor without altering the colors of your final shot. This is helpful for balancing the contrast between the bright Kansas sky and the lush green hills.
Plan your trip. Find your photo adventure. Then, show us. YOUR Flint Hills adventure is the next one we want to see. There are as many unique views of the Flint Hills as there are visitors. You'll see the Flint Hills in a way no one else ever has…so pick up your camera and go!