An avid hunter's mind can kick into hunting mode at the slightest provocation at any time. Mine went from thinking of a recent day's summer heat to day-dreaming of days when the temperature and wind are both at 20, and snow is in the air. It happened when we pulled into Shady Grove Cabins, on the west edge of Downs in north-central Kansas. We were traveling on business, but it looked the perfect spot to return for the pleasure of a late-season hunt.
It's a string of 10 small cabins, originally a 1930s-motor court, that have been remodeled. I liked the ability to park a pick up a few feet from the front door, and more than just a thin wall separating me from other guests.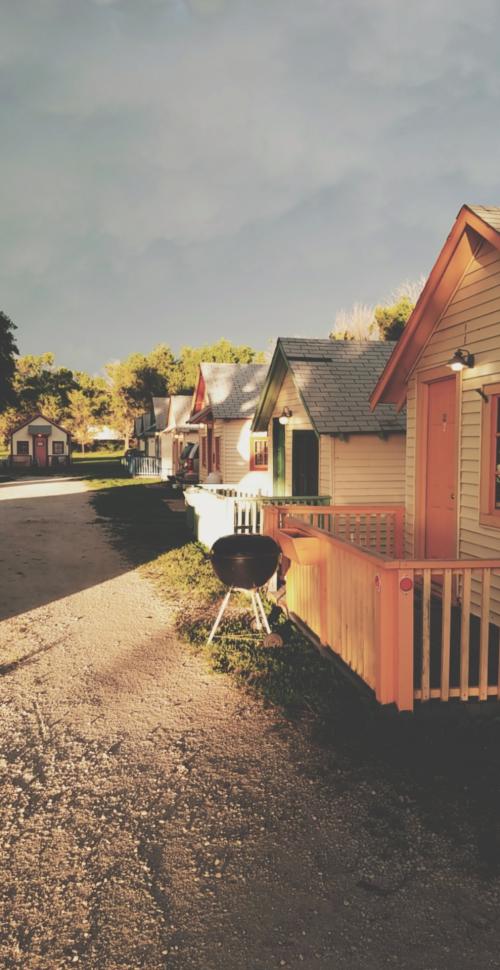 The place had the three most important features needed for a hunting cabin.
LOCATION – Downs sits perfectly for quality hunting for Kansas pheasants, quail and waterfowl. Kansas' quail hunting has been the best in the nation, for bobwhites, the past several years. It's been solid in around Downs as well as several counties to the west. Pheasant hunting can be good in the area, too, especially on some of the many great tracts of Kansas Walk-In Hunting Area near grain.
Kansas' duck hunting is annually some of the best in the nation. Shady Grove Cabins are in a great location for those who want to concentrate on migrating mallards and other Kansas waterfowl. Glen Elder (Waconda) Reservoir is only a few minutes away. Kirwin National Wildlife Refuge, which doesn't get the pressure on other Kansas NWRs, can be under an hour drive. Wilson Reservoir is the same. It can be a good area for hunting Canada, whitefronts, and northward-bound snow geese.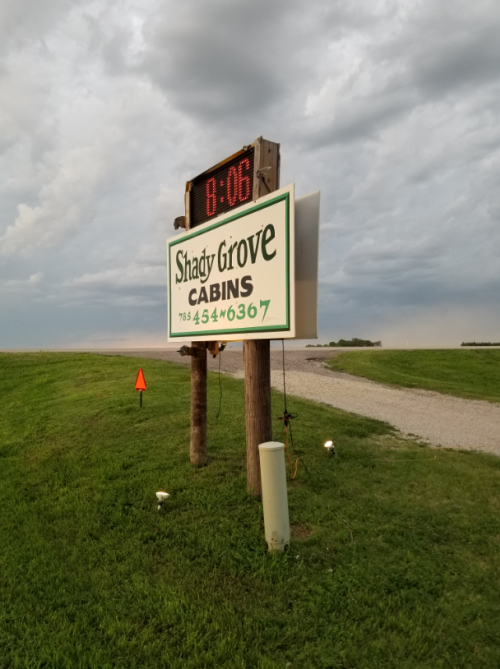 DOG FRIENDLY – Sure, if my Lab's tough enough to sit in snow drifts for hours, ice forming on his wet coat, he's perfectly fine in a warm kennel in my pickup overnight. But I like his company inside when I'm settling in for an evening. Dogs are allowed in the cabins, but not on the beds. Management asks messes be reported immediately so cleaning materials can be provided to the dog's owner. There's a large field on the property to let dogs air out.
GREAT VALUE – Our group used six cabins that summer night. All were clean, decorated in themes and held quality beds and furniture. Many have extra-wide bunk beds and some larger cabins house beds and a couch. There's no kitchen, but hot water was in good supply as was heat and air-conditioning. Prices start at $55 per night for cabins with two twin beds. That's affordable enough for hunters or family/friends to have their own cabin. Some cabins carry a $15 charge if over four people. Others a $10 nightly discount if staying more than two days.
That's a pretty nice savings compared to some accommodations. That means I'll be able to afford to head there several times.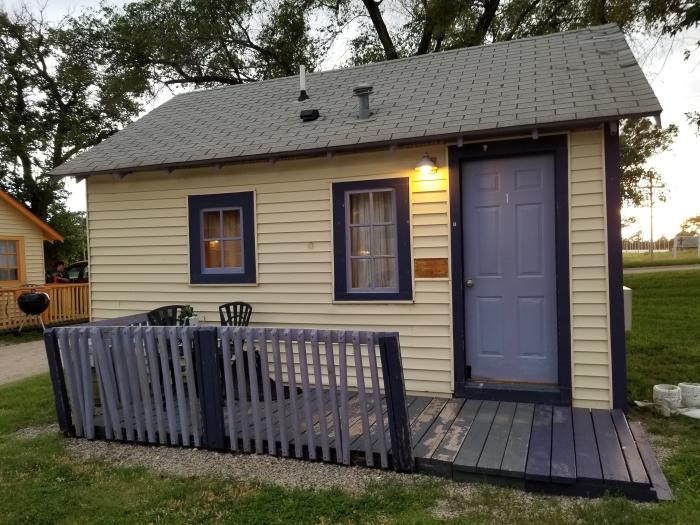 Not a hunter, but want to make a trip or find a place to stay? These cabins are made for all types of travelers. From cabins that will host a whole family to cabins just made for one, Shady Grove is a quirky location ready for your next adventure. A fire pit and an area to cookout provides an outdoor opportunity that many hotel stays do not. Listen to nature, or watch a storm move in, but mostly just relax and enjoy your stay in Kansas.