When the Dole Institute first opened their doors in 2003, Kansans were introduced to the beloved World War II Memory Wall. This stunning permanent exhibition features photos of Kansas Veterans who served their country in World War II. This fall, the Dole Institute is undertaking an expansion of this project to commemorate Kansas Veterans who have served in any military branch with any rank or title since World War II. This project proudly continues Senator Bob Dole's commitment to honoring Kansas veterans past and present.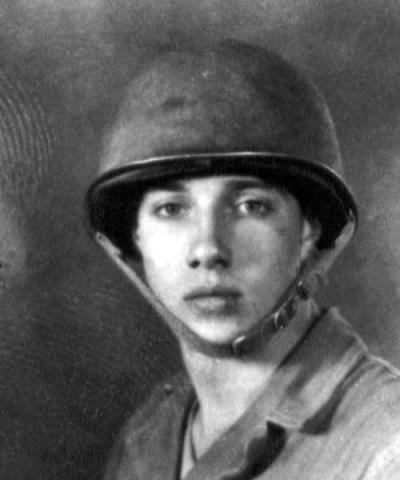 Starting this fall, you can virtually submit a profile and photo of a Kansan who served our country from World War II to today. By late 2021, your veteran will be featured digitally online via this new portal, as well as in the halls of the Dole Institute alongside Senator Bob Dole and thousands of other Kansas service men and women.

An unveiling of the Kansas Veterans Virtual Memory Wall will take place at the Dole Institute later this fall. Make sure to visit their website at www.doleinstitute.org to learn more!
Questions? Try our FAQ guide or contact kansasveterans@ku.edu or 785-864-4900 during business hours Monday through Friday.